Welcome to the Functional Forum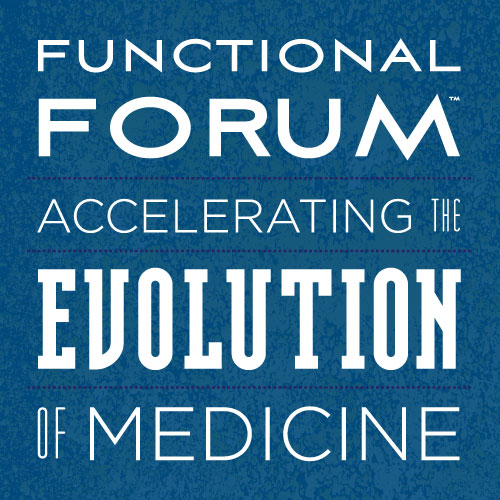 The Functional Forum, a Today's Practitioner media partner, is a monthly education and networking event for health professionals who are passionate about the evolution of medicine. Set in the fabulous Helen Mills theater in the heart of Manhattan, this new concept in practitioner education brings together the latest health news, functional medicine research, practice development and health technology in an upbeat, entertaining way.




DETOX: PASSING FAD OR IMMINENT THREAT?
On the Road with Functional Forum
Denver, July 9th
DIRECTOR'S ROOM
Denver Center for Performing Arts
1101 13th Street, Denver, CO  80204
OR … WATCH LIVE STREAMING
June 9th, DETOX: Passing Fad or Imminent Threat?

Featuring Dr. Bob Rountree, MD
We are excited to do our first Functional Forum "On the Road" in Denver, Colorado. We will be hosting the event at the gorgeous "Directors Room" at the Denver Center for the Performing Arts. The topic for this event could not be more pressing or pertinent for the future of medicine… Detoxification.
We bring some of the finest minds in Functional and Holistic Medicine together for an all-encompassing look at how toxicity causes chronic disease and what steps doctors can take to offer clinical detoxification as a integral part of their practice.
KEYNOTE PRESENTATION: Bob Rountree MD.
We couldn't be more excited to work with Dr Rountree on this critial topic, he will draw on decades of clinical and practical experience to evolve our understanding of detoxification in a clinical setting.
Other speakers and panelists include….
Jill Carnahan MD – Tips on detoxification for clinicians
Deanna Minich, PhD – Preview to the Detox Summit
Linda Lizotte, RD – The importance of non toxic skin care
Donna Embree ND – Homotoxicology as a patient education and empowerment model
Gabe Hoffman – Empowerment is the new compliance
[divider_flat]
ARCHIVED FUNCTIONAL FORUMS
 JUNE 2014 Lyme Disease
Keynote Presentation Dr. Mark Menolascino, Chief Medical Officer of NeuroScience
MAY 2014: The Future of Medicine
Keynote: Dr. Mark Hyman
See and listen to the man who said out loud, on the Huffington Post, "Betty Crocker highjacked America," and made us all sugar addicts.
Dr Mark Hyman is the leading voice in Functional Medicine. A mutliple NYT best selling writer and storied physician, Dr Hyman is a passionate advocate for medical evolution.
FUTURE OF MEDICINE YOUTUBE LINK
[divider_flat]
ABOUT FUNCTIONAL FORUM
"We are excited to announce that TodaysPractitioner is now working with the Functional Forum to bring you their live digital broadcast via the internet every month," says James Maskell, founder and CEO of Revive Primary CAre and host of Functional Forum." On Wednesday night at 8pm EST, you can catch the 90 minute live show from anywhere.
You can see the full line up at www.functionalforum.com. To get an idea of the content at their YouTube Channel.
The Functional Forum curates the industry's leading innovators in a new mixed-media format that combines interviews, TED-style talks, videos, audience interaction and music. This comes at an exciting time for functional and integrative medicine, not only clinically, but also in the innovative business models being developed around the country. With health politics raising more questions than answers and with technology changing the healthcare landscape for good, there has never been a more ripe time for health innovation.
Don't live in NYC? Not to worry. Today's Practitioner has partnered with Functional Forum to provide highlights, access to reserve seating and view the recorded sessions of the monthly medical meetup for functional and integrative doctors and health professionals.
Who should attend or watch? Holistic Health Professionals: MD, DO, ND, DC, RN, NP, LAc., DOM, CCN,
The Functional Forum is the first Wednesday of each month from 7pm EST.
[hr]