By Cindy Alberts Carson, MD, FACP, ABIHM
The use of tart cherries for gout and joint pain has transitioned from a home remedy to a clinically supported treatment. In this study, published in Integrative Medicine A Clinician's Journal, Cindy Alberta, MD examines whether the same biochemical reactions that reduce inflammation, pain and edema for gout and joint disorders could be useful for peripheral polyneuropathies. The following is an edited summary, plus the full report available for download.
BACKGROUND
The exact mechanism of action in tart cherries is unknown, but it is believed that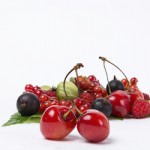 acanthocyanin pigments and related bioflavonoids found in tart cherries and other red fruits scavenge free radicals, modulate cytokines, reduce DNA degradation, decrease capillary permeability, inhibit cyclooxygenase, and strengthen biological membranes.
Up to 9% of Americans over 50 years of age are affected by peripheral
polyneuropathies. The causes vary from direct compression of peripheral nerves, toxic or metabolic injury to nerve tissue, autoimmune attack, or nutritional deficiency. However, as many as 30% patients have no identified cause.
In this study, presented at the 15th Annual Science and Clinical Application of Integrative Holistic Medicine, Dr. Carson makes the case for 4 ounces of tart cherry juice twice daily as a beneficial therapy without unwanted side effects.
To gain access to this article and the rest of our extensive database of full-text articles, please register below or log in here.