Front-Lines for Integrative Health, by columnist John Weeks | Note to Today's Practitioner reade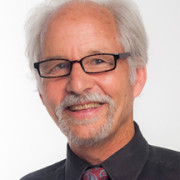 rs: You are doing the clinical work. Shifting the medical industry toward a system focused on creating health also requires organizational, institutional, professional and policy action. Some of you so inclined and engaged. Others of you pay attention. In my new column for Today's Practitioner I will report, celebrate and sometimes cajole relative to efforts at the convergence of integrative health and the dominant school of medicine – as I have been through the Integrator Blog, and elsewhere, over the past 25 years. More on my background is below. I start with this backgrounder on integrative health in federal policy.
Most columns will be shorter (I promise). My work thrives off ideas, tips and comments of readers, so share your news and views  by contacting me directly,  johnweeks@theintegratorblog.com.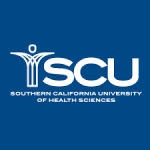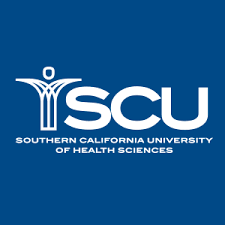 Editor and Publisher's Note: We are pleased to begin this partnership with John Weeks, a friend and industry colleague for many years. These twice monthly columns are supported by a grant from Southern California University of Health Sciences. We thank SCU for their generous support of advancing integrative medicine. ~ Rob Lutz, Publisher and Founder, Kimberly Lord Stewart, Director of Content. 
---
The WHO is expanding its strategy to bring "traditional, complementary and integrative medicine"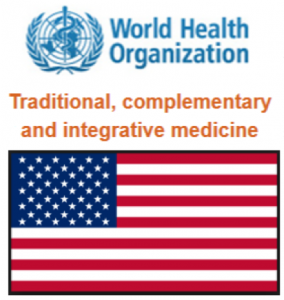 products practices and practitioners into efforts to provide primary globally. One task is soliciting data on each nation's current federal policies. I was contacted recently by Sara Warber, MD, the founding integrative medicine leader at the University of Michigan. Warber is assisting the WHO on a related project. Since the US government has not formally responded, Warber was charged to deliver a short report on US policy related to traditional, complementary and integrative medicine. She called for a download of ideas. Our exchange made me think this might be of interest to others.
Listed below are key laws, and a few agency actions and influential policy papers by quasi-governmental agencies. Before you read on, there are four major caveats:
First, with a few exceptions, my focus is on practices and practitioners, rather than regulation of products. Food and Drug Administration (FDA) of Federal Trade Commission (FTC) do not figure as heavily. Second, since healthcare professionals are regulated by states, that extensive body of licensing, mandates and inclusion through state legislation – of which the WHO should be aware – is not included. (The Clinician and Education's Desk Reference on the Integrative Health and Medicine Professions is a useful resource on that.) Third, while I capture some, the chiropractors have lobbied their way into other programs not noted here. Finally, other than one reference, I have not studied the extent to which traditional Native American practices and practitioners may be included in federal law through the Indian Health Services. This is a missing piece.
As you will see, roughly twenty-five years ago federal policy began to reflect the integration era. The era – with a couple of prior asterisks – began through a survey that showed high public use and $13.7-billion spent. It was a wake-up call for all stakeholders. Another bump came a decade and a half later with the Affordable Care Act. Now opioids and the nation's challenges with creating a quality strategy for chronic pain treatment appropriately using non-pharmacologic, integrative approaches is driving another wave of action. Inclusion, while still limited, has never been so good.
1938 Homeopathy in the FDA – Asterisk #1 Through an internal champion, the 1938 Food, Drug and Cosmetic Act included sections that officially recognized the drugs and standards in the Homeopathic Pharmacopeia of the United States as part of the founding act.
1972 Chiropractors covered by Medicare – Asterisk #2 Chiropractors working with an activated patient base and good friends in Congress lobbied seven straight years following the passage of the Medicare act and finally gained inclusion.
1974 US Department of Education Recognizes Chiropractic Accrediting Agency – Asterisk #3 Recognition by the US Department of Education of a profession's accrediting body anchors future inclusion. For the chiropractors this came early, then was followed 13 years later for the naturopathic agency (1987), the acupuncture and Oriental medicine (1990), direct-entry/Certified Professional Midwives (2001) and massage therapy (2002).

1991 Initial Funding for the NIH Office of Alternative Medicine Just $2-million quietly tucked into larger appropriation bill by US Senator Tom Harkin (D-Iowa) at the urging of his mentor, former Congressman Berkley Bedell, a grateful patient, to look at "unconventional medicine" became the Office of Alternative Medicine (1992).
1994 Agency for Health Care Policy and Research Elevates Chiropractic An evidence-based, expert committee-led federal guideline recommended spinal manipulative therapy and warned against surgery. Orthopedic surgeons led a campaign that literally dismantled the agency. The ugly story was recently told here at Medpage and my own version was Back Surgeons, Chiropractic, and the Murder of a Federal Agency on Evidence-Based Medicine. It was reborn as Agency for Healthcare Research and Quality (AHRQ) but knew better than to ever again promulgate guidelines.
1994 Dietary Supplement Health and Education Act Major consumer and industry coalition – with bipartisan backing led by Harkin and Orrin Hatch (R-Utah) created a special category for dietary supplements in FDA regulation. Battles over the policies for implementation have followed continuously since.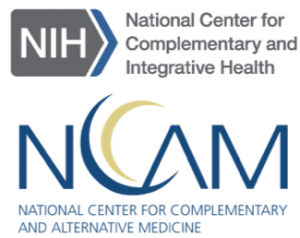 1998 NIH National Center for Complementary and Alternative Medicine Established This two-page federal law, known for vastly empowering the Office of Alternative Medicine and expanding funding of "CAM" research, also included other lesser-known legal status breakthroughs:
Specifically mentioned licensed CAM fields beyond chiropractic for the first time. Though note directly named, those of interest were acupuncture and Oriental medicine, naturopathic medicine, and massage therapy. The law focuses, for instance, on the importance of examining "complementary and alternative medicine modalities, systems and disciplines" and their integration "into healthcare delivery systems."
Specifically called for inclusion of these licensed professionals in helping shape NIH policy, requiring that 50% of advisory council members be "practitioners licensed in one or more of the disciplines" the agency was to examine.
Recognized the importance of investing in "CAM" academic institutions, stating that grants should not only go to conventional academic health centers but also to "accredited complementary and alternative medicine research and education facilities."
Since 2015, the agency been known as the National Center for Complementary and Integrative Heath and has a 2018 budget of over $140-million. Its guiding mandate is unchanged.
2002 White House Commission on Complementary and Alternative Medicine Policy The Commission and 2002 report, funded in the 1998 NCCAM legislation and begun during the Clinton administration, included

a thorough set of policy recommendations for the field. These were utterly dismissed by the Bush administration. Some have quietly come to pass.
2003 Chiropractors Mandated into Veteran's Administration System A hard-fought, multi-year legislative battle led by the American Chiropractic Association and the Association of Chiropractic Colleges has since turned into a highly-regarded program spreading throughout the VA.
2009 (Quasi Public) IOM Summit on Integrative Medicine and the Health of the Public The Institute of Medicine (IOM), now the National Academy of Medicine (NAM), is a quasi-governmental, nominally independent advisor to Congress on policy. This 3-day summit and resulting report, funded by the Bravewell Collaborative of philanthropists in integrative medicine, began to put "integrative" – with an accent on "health" – on the map in the nation's Beltway.
2010 Patient Protection and Affordable Care Act The act popularly known as Obamacare formally put the words "integrative health" (but not "integrative medicine") in federal policy for the first time. The inclusion below is summarized here.
Section 2706: Non-Discrimination in Healthcare While the section did not formally say complementary or integrative, it was pushed by Harkin and led to ongoing battle between Congress and HHS on the inclusive intent.
Section 3502: Community Health Homes Recommended that teams include "doctors of chiropractic, licensed complementary and alternative medicine practitioners."
Section 4001: Prevention, Health Promotion and Public Health Council. "Integrative health" is a defining concept in the introduction to this expansive, whole system view of health promoted through the integratively oriented Samueli Institute. Multiple integrative health practitioners have been involved as advisers.
Section 5101 National Healthcare Workforce Commission Includes the "CAM" workforce, a belated acknowledgement of what consumers already consider their own "workforce" – but then the commission was never funded.
Section 6301: Patient Centered Outcomes Research Required that advisory panels include "experts in integrative health" and a licensed member of the CAM professions was mandated to sit on the Board of Governors.
Section 2301: Coverage for Freestanding Birth Centers The section allowed licensed midwives to be included as practitioners in such birth centers. Lobbying for this inclusion included the Integrative Health Policy Consortium, the chiropractors, the midwives, and the Samueli Institute.
2010 US Military Total Force Fitness Developed with consultation from the Samueli institute, the report declared a new whole person paradigm that is inclusive of healing-oriented, non-pharmacologic approaches. It was a culmination of many lines of research and other work related to the Department of Defense.
2011 National Prevention Strategy Developed under Section 4001 of the Affordable Care Act, the report included reference to integrative and complementary and alternative practices and practitioners in a half-dozen places.
2011 Relieving Pain in America Blueprint The report from the Institute of Medicine was funded under the Affordable Care Act. The committee included integrative health and medicine practitioners, including for the first time – through work of the Academic Collaborative for Integrative Health – an ND/LAC on an IOM committee. The report relevant language in 15 segments.
2011 VA Establishes Office of Patient Centered Care and Cultural Transformation While not nominally about integrative health, the founding director was and remains longtime integrative medicine leader Tracy Gaudet, MD. Gaudet set a course for the office based on principles and practices simmered to ripeness in 15 years running integrative programs at U Arizona and Duke. Efforts to begin delivering integrative therapies throughout the VA would led to the creation of the Integrative Health Coordinating Center, which is led by another long-term integrative medicine and health leader Ben Kligler, MD, MPH. By 2018, integrative health strategies have spread through sites in all the VA's regions.
2012 Indian Health Services Includes DCs, NDs and LAcs  The Indian Health Service (IHS) quietly announced that licensed naturopathic doctors, acupuncturists and chiropractors would be included in 2012 in the IHS' student loan repayment programs.
2016 Comprehensive Addiction and Recovery Act (CARA) This law stimulated by the opioid crisis includes, in segment in Title 9, Section C on care of veterans, charges the VA to "develop a plan to improve the effectiveness of complementary and integrative health services for veterans" and to establish a pilot project in complementary and integrative health strategies.
2017 National Academy of Medicine Opioids Report In a report developed for the FDA, the NAM concluded that "nonpharmacologic interventions for pain treatment, including acupuncture, physical therapy and exercise, CBT, and mindfulness meditation, represent powerful tools in the management of chronic pain. Many are components of successful self-management."
 2017 National Pain Strategy The strategy, recommended in the 2011 IOM "Relieving Pain in America"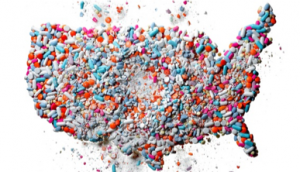 report noted above, distinguishes between "integrative health" and "complementary health" and directly recommends that licensed professionals in complementary and integrative health fields be included in 4 key strategies.
2018 VA Formally Recognizes Licensed Acupuncturists  A multi-year process led to policies that declared that licensed acupuncturists can be hired between GS 9 and GS 12 depending on their education level and experience.
Most of these breakthroughs didn't just happen. Various institutional, organizational, professional, and individual policy campaigns and modeling of new methods led to most of this inclusion. Those of you interested in a further history can find most if these seeded throughout the 120 short notes in The Rise of Integrative Health and Medicine: Milestones 1963-present (2016). My ongoing columns for Today's Practitioner will chronicle such actions going forward.
---
John Weeks is a writer, speaker, chronicler and organizer whose work in the movement for integrative health and medicine began in 1983. He is publisher-editor of The Integrator Blog News & Reports, which since 1995 – in various prior forms – has created primary connective terrain for the diverse stakeholders and professions in the field. He is a new contributor to Today's Practitioner, contributes regular column for Integrative Medicine: A Clinician's Journal, JACM – Paradigm, Practice and Policy Advancing Integrative Health, the Academy of Integrative Health and Medicine, and has written for Integrative Practitioner, the Huffington Post, The Altarum Institute, Health Forum Journal, Medical Economics, and elsewhere.
In May 2016,  he accepted an invitation to serve as the editor-in-chief of the Journal of Alternative and Complementary Medicine. Since mid-2015, John has re-focused his work on presenting, teaching and mentoring. He has keynoted, led plenary sessions, breakouts and offered guest lectures for dozens of organizations. These range from the Association of American Medical Colleges and Harvard University to Bastyr University and American College of Traditional Chinese Medicine; the UCLA School of Medicine to the Institute for Health and Productivity Management and Palmer College of Chiropractic; from the International Congress for Research on Integrative Medicine and Health to the American Hospital Association and the Midwives Alliance of North America. He has consulted with insurers, employers, professional organizations, universities, and government agencies at all levels.
As an organizer, Weeks convened the Integrative Medicine Industry Leadership Summits (2000-2002), directed the National Education Dialogue to Advance Integrated Care (2004-2006), fund-raised the start-up and was on the founding steering committee of the Integrated Healthcare Policy Consortium (2002-). He co-founded the Academic Collaborative for Integrative Health, which he directed 2007-2015, and was on the founding board of the Academy of Integrative Health and Medicine.
In 2014, three consortia and others combined to grant him a
Lifetime Achievement Living Tribute Award
.
Four academic institutions have granted Weeks honorary doctorates for his work. Seattle-based, he considers himself a particularly lucky soul to have worked remotely while living with his spouse Jeana Kimball, ND, MPH, and their children in Costa Rica, Nicaragua and Puerto Rico for 6 of the last 15 years. For more with John Weeks, follow his Integrator Blog.