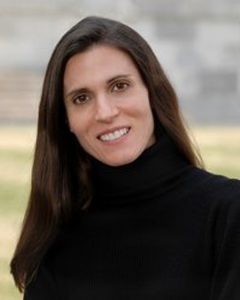 Beth Frates, MD recalls her first effort, ten years ago, to give students at Harvard Medical School more grounding in lifestyle medicine:
I met with my Dean and explained how I would bring [the material] to them. He was all enthusiastic. He told me he loved what I was doing. Then he said: 'We can't possibly do this right now.'" Frates' excitement cycled high then hit the cellar.
What explains this apparent paradox of verbal support and failure to act? "He was pre-contemplative," says Frates.

Frates' use of the "pre-contemplative" attribute placed the Dean and the institution in the lowest rung of the Stages of Change model developed in the 1970s by James Prochaska and Carlo Di Clementi. In a recent webinar for the American College of Lifestyle Medicine (ACLM), where she presently serves on the board of directors, Frates shared with participants how she uses those five stages as a useful guide for creating institutional change.
The current Harvard positions of the dual-trained physician and health coach – director of medical student education at Harvard's Institute of Lifestyle Medicine and faculty adviser to Harvard's Lifestyle Medicine Interest Group – make clear that Frates' enthusiasm for her mission did not stop on discovering the Dean's initial lack of motivation.
Frates' focus has in fact expanded beyond Harvard to changing institutional behavior relative to lifestyle medicine in other schools.  She presented the stages of change framework in the ACLM webinar: "How to Effectively Incorporate Lifestyle Medicine in the Academic Setting." The perspective is useful for anyone seeking to transform the medical industry toward a system focused on creating health.
In an interview after the webinar, Frates shared that behavior change has always fascinated her. Ten years ago, she "dove into it," studying multiple theories. She had a chance to meet Prochaska. The theory associated with his name "really resonated within me – it jives with my training, to see where people fit on the change model, and then adapt to where they are."
She notes that most of the steps she recommends are "shoe-string strategies." ACLM and others are beginning to aggregate materials to make work at every stage easier. But "at some point," she offers – uttering words of any mission-driven person – "we all have to volunteer ourselves to just get in the door."
For the "pre-contemplation" phase, Frates recommends very basic kinds of organizing. Start a running group. Consider a 5k with the class. Offer a cooking demonstration. Do "walk and talks" that manifest your values while seeding further ideas. Personal engagement is key. Frates shared research indicating that when it comes to lifestyle medicine, the active engagement of teachers and doctors in their "action" and "maintenance" is a critical success factor. Physicians who exercise are more likely to counsel toward exercise. The same is true for aerobic exercise and strength training. Evidence suggests in often takes one to counsel one.
Other early stage tactics can include hosting someone for an evening lecture, perhaps an expert well-known to you but not to your fellow students or colleagues. Consider regular lunchtime gatherings that might be morphed and shaped into a full interest group.
In "contemplation," all the pre-contemplation continues, but now it's time to meet with deans, and submit paperwork toward an elective. She suggests making a point of meeting with faculty who teach courses into which lifestyle medicine content might one day be shoe-horned.
For an individual or institution in the "preparation" phase, Frates suggests multiple tactics including:
Gather like-minded professors and colleagues.
If there is a nutrition committee or something similar, piggy back on it.
Suggest lifestyle medicine case studies for courses where they might fit.
Start a Life Style Medicine Task Force
Offer to help build a course
Start a Lifestyle Medicine Interest Group
Use the ACLM downloadable content and syllabus
Frates is busy arming change agents with tools. She has developed ACLM's Lifestyle Medicine Course Syllabus . She points emergent leaders to the Lifestyle Medicine Educators Collaborative with which ACLM is involved.

Once one successfully moves the institution into "action" – offering a class or course – Frates strongly encourages an array of evaluations that can be used to anchor and expand the lifestyle content. This can be as simple as Likert scale responses on the reception of the course, knowledge gained, impact on students (for instance their confidence in counseling. She also urges people to share their experiences with the ACLM, so the community of pioneers in this area can learn from each other.
The value of Frates' evaluation work has been enhanced by approaching it more formally as research.  Her "Increasing Knowledge and Confidence in Behavior Change: A Pilot Study" was published in Primary Care Companion. They found that even a minimal intervention – one-hour lifestyle medicine course – that "medical students can learn principles of behavioral management and how to implement the skills with patients suffering from chronic illnesses."
Asked what she thought about evaluating an institution for its readiness for change, Frates quickly clarified that her application of the framework is to the individual, to key decision-makers. These, she says, are those who can make changes. And in her experience, they tend to still be pretty much in the dark and "pre-contemplative" when it comes to lifestyle medicine.
Then she shared an anecdote with one such individual who Frates hoped might one day be a potential agent of change. For the meeting, she chose to bring along a copy of her thick, $200 textbook on lifestyle medicine. It was a prop, a show-and-tell. She anticipated that by seeing and flipping through it the decision-maker might get over any questions about whether the field had appropriate scientific support. The book could help validate lifestyle medicine for the still pre-contemplative professor.
Frates learned that while the professor might not have been ready to move to action for the institution, he was able to move into action for himself: "Can I keep the book?" Long journeys may begin with one, grasping step.
---
John Weeks is a writer, speaker, chronicler and organizer whose work in the movement for integrative health and medicine began in 1983. He is publisher-editor of The Integrator Blog News & Reports, which since 1995 – in various prior forms – has created primary connective terrain for the diverse stakeholders and professions in the field. He is a new contributor to Today's Practitioner, contributes regular column for Integrative Medicine: A Clinician's Journal, JACM – Paradigm, Practice and Policy Advancing Integrative Health, the Academy of Integrative Health and Medicine, and has written for Integrative Practitioner, the Huffington Post, The Altarum Institute, Health Forum Journal, Medical Economics, and elsewhere.
In May 2016,  he accepted an invitation to serve as the editor-in-chief of the Journal of Alternative and Complementary Medicine. Since mid-2015, John has re-focused his work on presenting, teaching and mentoring. He has keynoted, led plenary sessions, breakouts and offered guest lectures for dozens of organizations. These range from the Association of American Medical Colleges and Harvard University to Bastyr University and American College of Traditional Chinese Medicine; the UCLA School of Medicine to the Institute for Health and Productivity Management and Palmer College of Chiropractic; from the International Congress for Research on Integrative Medicine and Health to the American Hospital Association and the Midwives Alliance of North America. He has consulted with insurers, employers, professional organizations, universities, and government agencies at all levels.
As an organizer, Weeks convened the Integrative Medicine Industry Leadership Summits (2000-2002), directed the National Education Dialogue to Advance Integrated Care (2004-2006), fund-raised the start-up and was on the founding steering committee of the Integrated Healthcare Policy Consortium (2002-). He co-founded the Academic Collaborative for Integrative Health, which he directed 2007-2015, and was on the founding board of the Academy of Integrative Health and Medicine.
In 2014, three consortia and others combined to grant him a
Lifetime Achievement Living Tribute Award
.
Four academic institutions have granted Weeks honorary doctorates for his work. Seattle-based, he considers himself a particularly lucky soul to have worked remotely while living with his spouse Jeana Kimball, ND, MPH, and their children in Costa Rica, Nicaragua and Puerto Rico for 6 of the last 15 years. For more with John Weeks, follow his Integrator Blog.