MEDIA KIT
WELCOME TO THE FUTURE OF MEDICINE

Today's Practitioner is a trusted information source for evidence-based therapies, case studies and expert commentary on integrative-patient care.
Access to expert opinions on functional medicine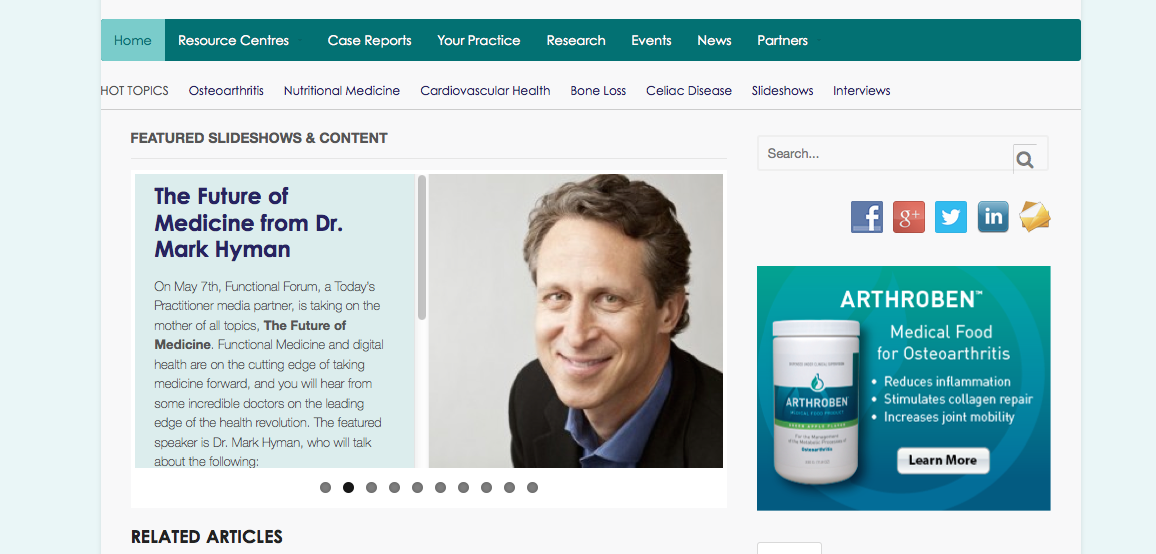 Quick-read slideshows of peer-reviewed research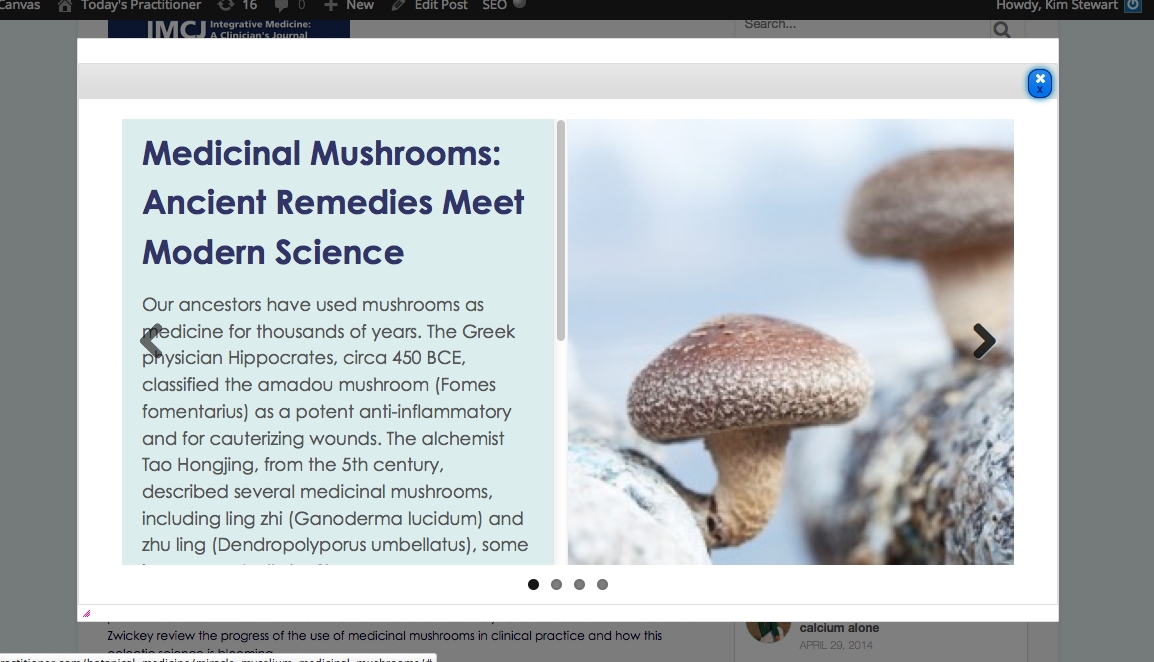 Condition-specific Resource Centres in integrative medicine
 
Weekly newsletter to 26,000 health-care professionals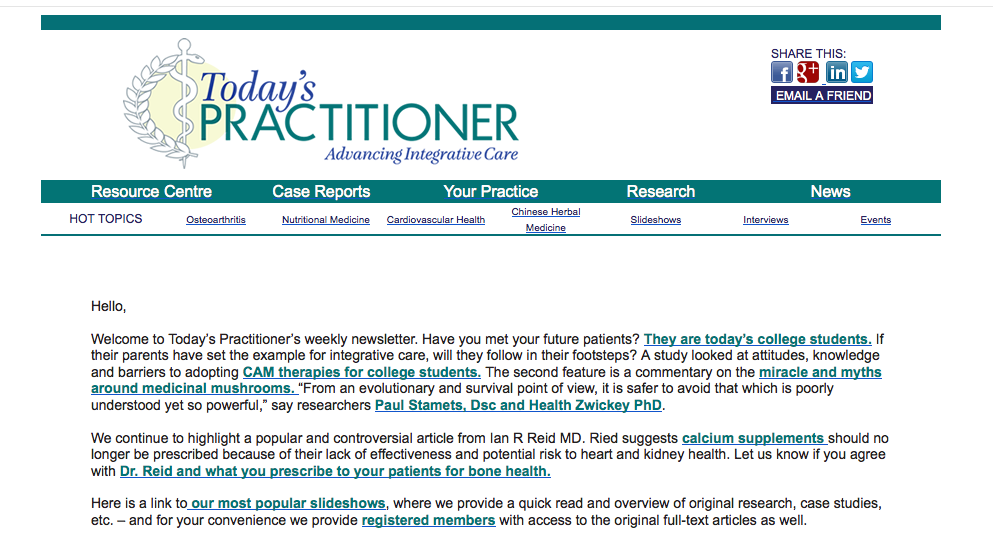 WHO IS A TODAY'S PRACTITIONER MEMBER AND READER?
Medical Doctors, General Practitioners and Specialists, Osteopaths, Psychiatrists, Naturopaths, Physician Assistants, Nurse Practitioners, Registered Dieticians, Chiropractors, Acupuncturists, Chinese Medicine Practitioners
From the United States, Canada, United Kingdom, European Union, Africa, South America, Middle East, India, Asia and South Pacific
Registered members have free access to all down-loadable content
TODAY'S PRACTITIONER READERS VALUE CONTENT
Audience reads an average of 14 pages per visit
Popular topics include: cardiovascular health, diet and chronic disease, diabetes, arthritis, cancer, weight management, botanical medicine, mind-body medicine and pediatric care.
 WANT TO KNOW MORE ABOUT THE FUTURE OF MEDICINE
AT TODAY'S PRACTITIONER? 
For information on advertising and sponsorships, please contact Rob Lutz, founder and publisher.
Contact the editor, Kimberly Lord Stewart, about commentary and content partnerships.