LifeSeasons® announces availability of Pain Bloc-R, into the practitioner channel. Pain Bloc-R is an award-winning natural supplement shown to help ease everyday aches and discomforts. Pain Bloc-R uses natural compounds and plants like Angelica Root, White Willow Bark, L-Tetrahydro Palmatine, and L-Theanine which work together synergistically for a multi-targeted approach to everyday aches and discomforts.
According to a PubMed Pain Physicians abstract, the United States is only 4.6% of the world's population, yet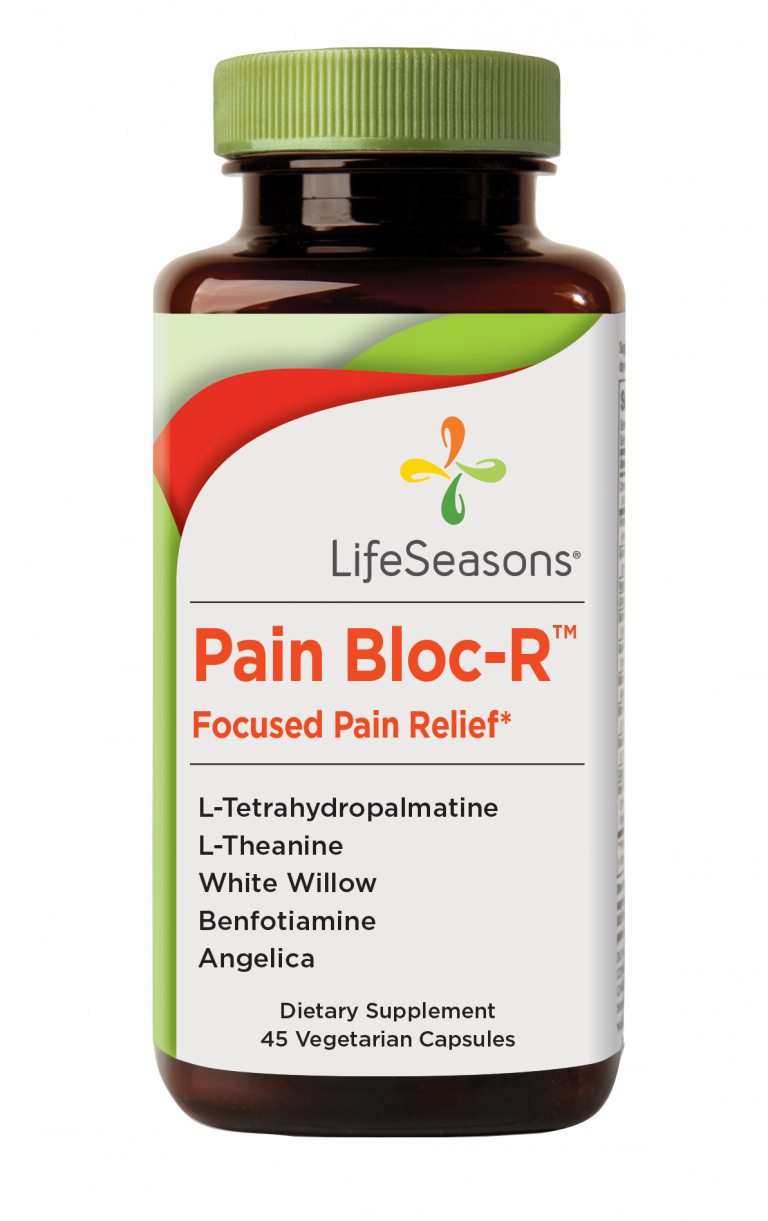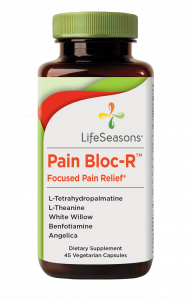 we consume 80% of the world's opioids. In 2016, the CDC published the current standard for treatment of chronic pain. The guidelines recommend behavioral interventions to take before turning to medications. It suggests trying noninvasive, non-medication treatments to help with pain management. Noninvasive items include muscle stimulation, acupuncture, therapeutic massage, and physical therapy. In addition, there are numerous scientifically validated botanicals and herbs that help nourish, calm and soothe the nervous system which can help manage aches and untreated discomfort.
"Pain Bloc-R usually delivers a similar feeling people would get from taking conventional discomfort relievers," said Jamie Langston, RN, BSN, CCRP. "The difference is what happens within the body. LifeSeasons Pain Bloc-R supplement includes natural ingredients that don't have the same addictive properties of some pharmaceuticals."
LifeSeasons Pain Bloc-R was developed by its team of experts to aid in natural relief and includes key scientifically-backed nutrients know to help ease discomfort, relax muscles, and calm the nervous system. These ingredients include:
Angelica root has traditionally been used in Chinese medicine, it is an herb brimming with salicylates

Click On Image for Larger Version

that helps support a balanced inflammation response*. Today, it is used in health supplements to help soothe aches as well as help dextoify.*

White willow bark has been used for centuries to help ease discomforts within the body. Researchers have found it to contain salicin which is chemically related to aspirin (acetylsalicylic acid), along with flavonoids.*
L-Tetrahydro Palmatine (THP), THP is an alkaloid found in several plants and is an important part of Traditional Chinese Medicine. It influences the dopamine system and nociceptive signaling, ultimately affecting the perception of discomfort.*
L-Theanine is an amino acid-like compound found primarily in tea leaves that have been shown to calm stress, boost mood and cognitive performance. It supports non-stressful alpha brain waves, the inhibitory neurotransmitter GABA and the feel good neurotransmitter dopamine.*
To request free Pain Bloc-R patient samples, call LifeSeasons at (877) 455-2826 or visit LifeSeasons.com
About LifeSeasons®
LifeSeasons, founded in 2009, is a pioneer and supplier of custom condition-specific nutraceutical supplements supported by science. Darrin Peterson, Founder and CEO, created the company based on his passion for empowering people to live life to its fullest potential by starting with good health. From the beginning, LifeSeasons has been providing formulas created with clinically-tested, bioavailable ingredients. The formulas work together synergistically to deliver safe and effective potent solutions to address a wide range of health concerns. LifeSeasons is committed to blending the wisdom of nature with cutting-edge science by utilizing a naturopathic approach to create high quality, scientifically-validated health solutions. LifeSeasons believes Nature Works. Science Proves it™. Visit LifeSeasons.com to learn more.
**These statements have not been evaluated by the Food and Drug Administration. This product is not intended to diagnose, treat, cure, or prevent any disease.