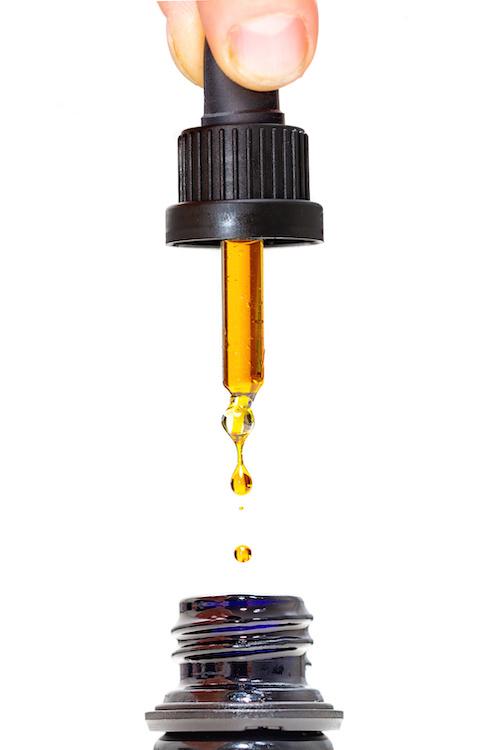 In November 2019 FDA issued a strong set of warning statements about cannabidiol. The agency said that "based on the lack of scientific information supporting the safety of CBD in food, the FDA … cannot conclude that CBD is generally recognized as safe (GRAS) among qualified experts for its use in human or animal food." They cited that the agency has seen only limited data about CBD safety, which "points to real risks that need to be considered before taking CBD for any reason." The FDA also issued warning letters to 15 companies for illegally selling products containing cannabidiol (CBD) in ways that violate the Federal Food, Drug, and Cosmetic Act (FD&C Act). See below for the complete list of companies with warning letters.
"Despite the 2018 Farm Bill removing hemp — defined as cannabis and cannabis derivatives with very low concentrations (no more than 0.3% on a dry weight basis) of THC — from the definition of marijuana in the Controlled Substances Act, CBD products are still subject to the same laws and requirements as FDA-regulated products that contain any other substance," wrote the FDA in a statement to consumers.
FDA's Warning Statements about Cannabidiol
The agency went on to say: "The FDA is concerned that people may mistakenly believe that trying CBD "can't hurt." The agency wants to be clear that we have seen only limited data about CBD's safety and these data point to real risks that need to be considered. As part of the drug review and approval process for the prescription drug containing CBD, it was determined that the risks are outweighed by the benefits of the approved drug for the particular population for which it was intended. Consumer use of any CBD products should always be discussed with a healthcare provider."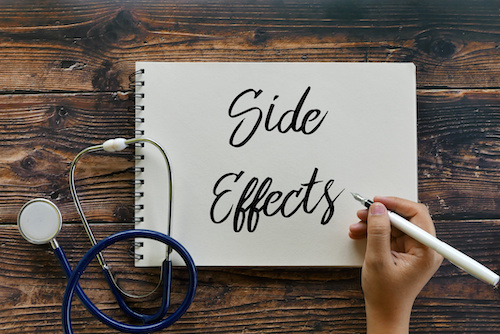 The FDA's revised Consumer Update outlines specific safety concerns, including potential liver injury, drug interactions, drowsiness, diarrhea, and changes in mood. They also cite studies in animals showing that CBD can interfere with the development and function of testes and sperm, decrease testosterone levels and impair sexual behavior in males. They are also concerned about the long-term use of CBD and its use for children and pregnant or breastfeeding women.
The following are the risk factors cited by the FDA to warn consumers about taking CBD without careful oversight by a physician. See the complete list of concerns from the FDA here.
CBD can cause liver injury.
CBD can affect the metabolism of other drugs, causing serious side effects.
Use of CBD with alcohol or other Central Nervous System depressants increases the risk of sedation and drowsiness, which can lead to injuries.
Changes in alertness, most commonly experienced as somnolence (drowsiness or sleepiness).
Gastrointestinal distress, most commonly experienced as diarrhea and/or decreased appetite.
Changes in mood, most commonly experienced as irritability and agitation.
What happens if you take CBD daily for sustained periods of time?
What is the effect of CBD on the developing brain (such as children who take CBD)?
What are the effects of CBD on the developing fetus or breastfed newborn?
How does CBD interact with herbs and botanicals?
Does CBD cause male reproductive toxicity in humans, as has been reported in studies of animals?
The FDA says they will continue to evaluate information and outstanding questions related to CBD products and safety. The FDA plans to provide an update on its progress regarding the agency's approach to products in the coming weeks.
"As we work quickly to further clarify our regulatory approach for products containing cannabis and cannabis-derived compounds like CBD, we'll continue to monitor the marketplace and take action as needed against companies that violate the law in ways that raise a variety of public health concerns. In line with our mission to protect the public, foster innovation, and promote consumer confidence, this overarching approach regarding CBD is the same as the FDA would take for any other substance that we regulate," said FDA Principal Deputy Commissioner Amy Abernethy, M.D., Ph.D. "We remain concerned that some people wrongly think that the myriad of CBD products on the market, many of which are illegal, have been evaluated by the FDA and determined to be safe, or that trying CBD 'can't hurt.' Aside from one prescription drug approved to treat two pediatric epilepsy disorders, these products have not been approved by the FDA and we want to be clear that a number of questions remain regarding CBD's safety – including reports of products containing contaminants, such as pesticides and heavy metals – and there are real risks that need to be considered. We recognize the significant public interest in CBD and we must work together with stakeholders and industry to fill in the knowledge gaps about the science, safety and quality of many of these products."
As noted earlier, the FDA issued warning letters companies for using product webpages, online stores, and social media to market CBD products in interstate commerce in ways that violate the FD&C Act, including marketing CBD products to treat diseases or for other therapeutic uses for humans and/or animals. Other violations include marketing CBD products as dietary supplements and adding CBD to human and animal foods.
The companies receiving warning letters include:
The FDA has requested responses from the companies within 15 working days stating how the companies will correct the violations. Failure to correct the violations promptly may result in legal action, including product seizure and/or injunction.