Today's Practitioner caught up with Brad Dyment, Chief Product Officer of Fullscript to find out more about the companies newly merged platform. Fullscript is now the only supplement dispensing solution that offers both wholesale ordering and virtual direct-to-patient from a single online platform.
Today's Practitioner: This is an exciting time for Natural Partners and Fullscript as the company launches a merged platform for services and products. Can you share what this means for a practitioner user interface and a patient interface?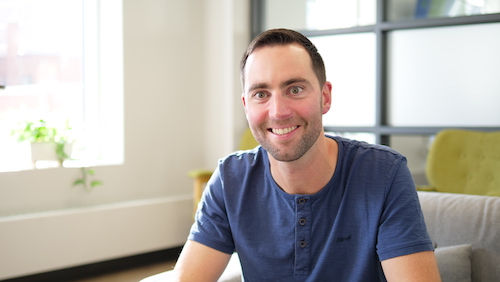 Brad Dyment: Technology is crucial to an efficient and effective practice, but managing all the different platforms required can be exhausting. That's why we've designed a solution that offers in-office dispensing and direct-to-patient dispensing on one platform. Our update is a simple change for the user interface: an 'Add to cart' button in their existing catalog. Technically, the update was much more than that but adding this small button will have a huge impact on practitioners. Whether online or on their shelves, all of a practitioner's supplement needs can be managed from one platform — powered by the expanded catalog of brands on Fullscript, and its new-and-improved product search.
On the patient side, they won't notice a massive change beyond the expanded catalog of brands they and their practitioner can access through Fullscript. Additionally, patients will now be able to place their initial order from a practitioner's office while having the convenience of managing refills online. Patients accessing Fullscript will continue to benefit from tailored recommendations, condition-specific protocols, and a seamless ordering experience.
Today's Practitioner: The pandemic has forced practitioners to dramatically pivot the way they both treat patients and market the types of care they offer to their community. How does this new platform support the ways a medical practice and clinic operates during COVID-19?
Brad Dyment: Fullscript is a major support when digitizing and modernizing a practice. This support includes EHR integrations, one-to-many care tools, marketed promotions, and automated patient wellness content — all of which boosts adherence and can significantly increase revenue for a practice. Fullscript accomplishes all of this while offering one platform for wholesale, virtual, and everything in between.
Our dedicated in-house on-boarding and support staff make it easy to get up and running in minutes, instantly reducing many of the pains typically associated with digital transformation. All of these benefits are available for free so that you can devote all of your resources towards improving patient care, all from an appropriate social distance, I might add.
Today's Practitioner: As the public spends more time at home, there is a growing interest in patient self-care. How will your company help the newly adapted and already engaged patients move toward whole-person health?
Brad Dyment: We're proud of our industry-leading education tools for both practitioners and patients. Our Fullscript Knowledge Center features content from industry leaders in the Integrative Medicine community, and is an excellent resource for patients looking to take a more active role in their care.
We've also recently launched Shareable Wellness Protocols, which make it simple for practitioners to share one of their protocols with all of their patients instantly. This gives patients 24/7 access to recommendations that can include instructions, attachments, and suggested supplements. Practitioners can also set up automated wellness emails for their patients, sending quality medical content straight to a patient's inbox. It's a tool that allows patients to get proactive in managing their care while still having the support of their practitioenrs when necessary.
Additionally, Fullscript recently introduced the Fullscript Medical Advisory Board, composed of six healthcare visionaries, including Dr. Tieraona Low Dog, Dr. Jeffrey Bland, and Dr. Joseph Pizzorno. The new advisory board will provide strategic direction for the organization, helping develop new product lines, treatment focuses, platform features, and more. The board will also contribute exclusive, innovative educational content which can allow patients to benefit from the diverse knowledge and expertise of these industry leaders.
All of this contributes to a more holistic experience for patients.
Today's Practitioner: Lastly, please walk our audience through how your services will help practitioners improve their business, community outreach and patient relationships.
Brad Dyment: We are officially the only supplement dispensing solution to offer wholesale and virtual dispensing on one platform. Integrative health practitioners can dispense the best supplements virtually or in-office from the fastest, most intuitive platform and manage and grow their practice with patient engagement and adherence tools.
These tools include EHR integrations, one-to-many care tools like Shareable Wellness Protocols that can help practitioners grow their practice, marketed promotions, and automated patient wellness content. We help practitioners to grow their business while deepening their relationships with the patient communities they serve.
From a community perspective, Fullscript has recently made a commitment to caring for the health of the planet. We're now a certified carbon-neutral organization, neutralizing our carbon footprint from January 1st, 2020 onwards. While this is an important first step, Fullscript's goal is to become more sustainable year-over-year and we are revisiting and reinventing our practices to implement renewable ways to power our operations and use more sustainable materials in our supply chain.
"Environmental conditions are key to a holistic approach to wellness. Climate change threatens key determinants of health such as clean air to breathe, safe drinking water, and access to quality food," said Fullscript Chief Medical Officer, Dr. Jeffrey Gladd, MD. "Carbon-neutrality is an excellent example of proactive measures to ensure the health of our planet, and by extension, the health of our people." This means that when a practitioner is using Fullscript, they can say with confidence that they're doing the right thing for themselves, their patients, and the planet.
Learn more about how to grow your practice from Fullscript.com.