Welcome to Today's Practitioner
We are pleased you are here at Today's Practitioner. Our team is dedicated to serving the growing integrative medical community with relevant and timely evidence-based information to make your medical practice thrive.
At Today's Practitioner, we understand that healthcare is about both health and wellness, which is why we strive to provide information on preventive measures, disease treatments and ways to improve your patient's quality of life.
We encourage you to sign up for our bi-weekly newsletters. Today's Practitioner newsletters include quick synopsis reviews of peer-reviewed research along with complete downloadable studies. Look for opinion columns, case studies and practice management articles with integrative-care experts in our newsletters and on the site. Today's Practitioner is also an information resource for the latest information on medical devices, dietary supplements, pharmaceuticals and related practice management resources for the integrative-care practitioner.
Today's Practitioner's content partners include Alternative Therapies, Integrative Medicine a Clinician's Journal, Age Management Medicine Group, Advances in Mind Body Medicine, Assoc. for the Advancement of Restorative Medicine, and others.
 Thank you again for your interest in Today's Practitioner. We look forward to your return visit and a continuing relationship with our growing integrative-physician community.
Sincerely,
Rob Lutz, President and Publisher
NOTE: Today's Practitioner is not intended to diagnose or treat disease. This is an information website for licensed practicing healthcare providers. If you have a medical emergency call 911, or are experiencing a non-life threatening health concern, contact your healthcare provider.
Today's Practitioner Team
Rob Lutz, President, Publisher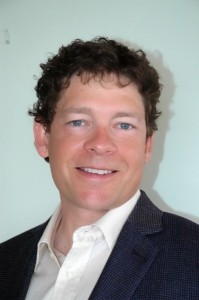 Rob Lutz is President and Publisher of Today's Practitioner. Rob brings more than 20 years of experience successfully launching and managing educational media products, publications, conferences and websites related to integrative medicine, dietary supplements, and the wellness consumer. Rob has held senior positions at Penton/New Hope, Virgo, Innovision Health Media and Integrative Medicine Communications.  Rob lives in Kittery Point, Maine with his wife and two children.
Contact the publisher here
Kimberly Lord Stewart, Editor and Director of Content Development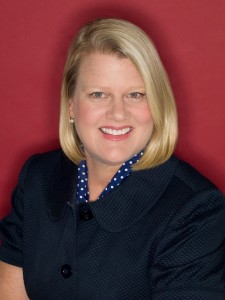 Kimberly Lord Stewart is the editor and Director of Content Development for Today's Practitioner. She is also a healthy recipe developer for Live Naturally Magazine. Since 1996, Stewart has worked as an editor and contributor for leading natural product, dietary supplement, functional foods and integrative-physician publications. Her past experience includes, executive-level editor for New Hope Natural Media publications, including Functional Ingredients and Natural Food Merchandiser, editor-in-chief Dining Out, and food editor for Denver Life magazine. As the author of Eating Between the Lines (St Martins Press 2007), she has been featured in Parade Magazine, The Chew, Denver Post, USA Today Weekend, WSJ Smart Money, Shape, CBS, ABC and NBC television affiliates. She is a contributor to the Oxford Encyclopedia of Food and Drink in America (Oxford University Press 2013). Stewart is the recipient of two Association of Food Journalist awards in 2004 for food news reporting, and the Jesse Neal Business Journalism award in 2001. Contact the editor here