Eureka! We've been on the search and finally found a refreshingly honest interview on the subject of the endocannabinoid system and the use of cannabidiol in clinical practice. Not surprisingly, it came from Carl Germano, PhD, RD,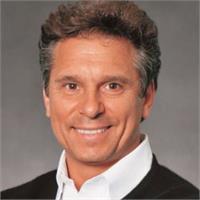 CNS, CDN. Germano has been in private practice in integrative and nutritional therapies and product development for the past 35 years. His new book, The Road to Ananda: The Illustrated Guide to The Endocannabinoid System, Phytocannabinoids, Hemp & Your Health will be published soon. This article is provided from our partners at Alternative Therapies in Health and Medicine, published June 2018.
As a primer for the full-text article below, we've collected a few nuggets of wisdom from Dr. Germano included therein.
The plant is an agricultural powerhouse that blows away all other plants. When you look at the socio-political history, our forefathers grew it: Jefferson and Washington on their plantations. The paper for the Declaration of Independence was made using hemp as well. There were drugs made from hemp, cannabis, or marijuana—whatever you want to call it. The use of cannabis as a medicine dates back to Ayurvedic and Chinese medicine. It has been around a long time, and it is a tragedy how the government has misconstrued everything. ~ Carl Germano
ATHM: Is the cannabinoid segment of supplement industry a challenging marketplace right now?
Germano: I don't think so, and I'll tell you why. For the past 5 years I have been involved in the hemp and phytocannabinoid space, and I am dedicating the rest of my life to bringing ingredients that nourish and support the body's endocannabinoid system to the marketplace. We are in the midst of the perfect storm. One, the botanical travesty of how hemp—not marijuana—has been treated, or I should say, mistreated. And two, the medical travesty of how the endocannabinoid system in the body has been ignored since it's discovery in the 1990's. It is time to dismantle the stigma that hampered research and education as the endocannabinoid system needs to be taught from high school through graduate school or practitioner school.
In order to understand CBD, phytocannabinoids, and hemp and their usefulness to the body, one must truly understand the endocannabinoid system. Here we have a physiological system that controls or influences all others. You cannot be healthy unless cannabinoid receptors in the body that are found everywhere, on every organ are being fed the cannabinoids. As I mentioned, we produce cannabinoids ourselves, and if we do not produce enough, endocannabinoid deficiency states are associated with migraines, fibromyalgia, irritable bowel syndrome, and inflammatory and neurological conditions.

~ Dr. Carl Germano
ATHM: When you mention that the endocannabinoid system helps maintain homeostasis in the body, does it act like an adaptogen?
Germano: Well, some people view the endocannabinoid system as an adaptogenic system because it helps the body address, process, and react to various stressors. So yes, you can look at a homeostatic system as an adaptogenic system. The American Journal of Medicine published a paper, I believe back in 2007, about how the endocannabinoid system from a global perspective is all about maintaining health, well- being, and balance—what we call homeostasis.
Download Beyond CBD: Exploring the Endocannabinoid System in Health and Disease with Carl Germano