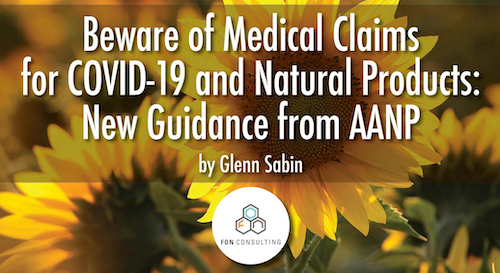 Worldwide, the age of COVID-19 has ushered in a plethora of medical claims concerning the use of natural products to prevent and/or treat the pathogen.
Here in the U.S., the Federal Trade Commission (FTC) has been clamping down on bad actors, and those well-intentioned but under-informed about the current, and sometimes opaque, rules of the road.
Federal responses have been accelerated by a perniciously persistent pandemic that lacks an approved drug-based prophylactic therapy, a vaccine, or treatment, other than one repurposed COVID-19 treatment therapy, Remdesivir.
We are all in pursuit of reasonable solutions to prevent, manage, and overcome this virus. Traditional therapies across cultures and provider disciplines are being explored and observed clinically, if not studied in large randomized placebo-controlled trials.
The leadership of The American Association of Naturopathic Physicians (AANP), in coordination with integrative health professionals, dietary supplement manufacturers, and longtime industry attorney Alan Dumoff, has created an important and prescient Fact Sheet on Regulatory Agency Warning Letters During COVID-19 Pandemic.
Read More from Glenn Sabin on AANP's Guidance on COVID-19 Health Claims on the laws regarding claims:
"Any discussion of COVID-19 mitigation, prevention or cure using dietary ingredients or herbs, connected to the sale of those products, is a direct violation of the prohibition against disease claims for dietary supplements." ~AANP Fact Sheet on Regulatory Agency Warning Letters During COVID-19 Pandemic
---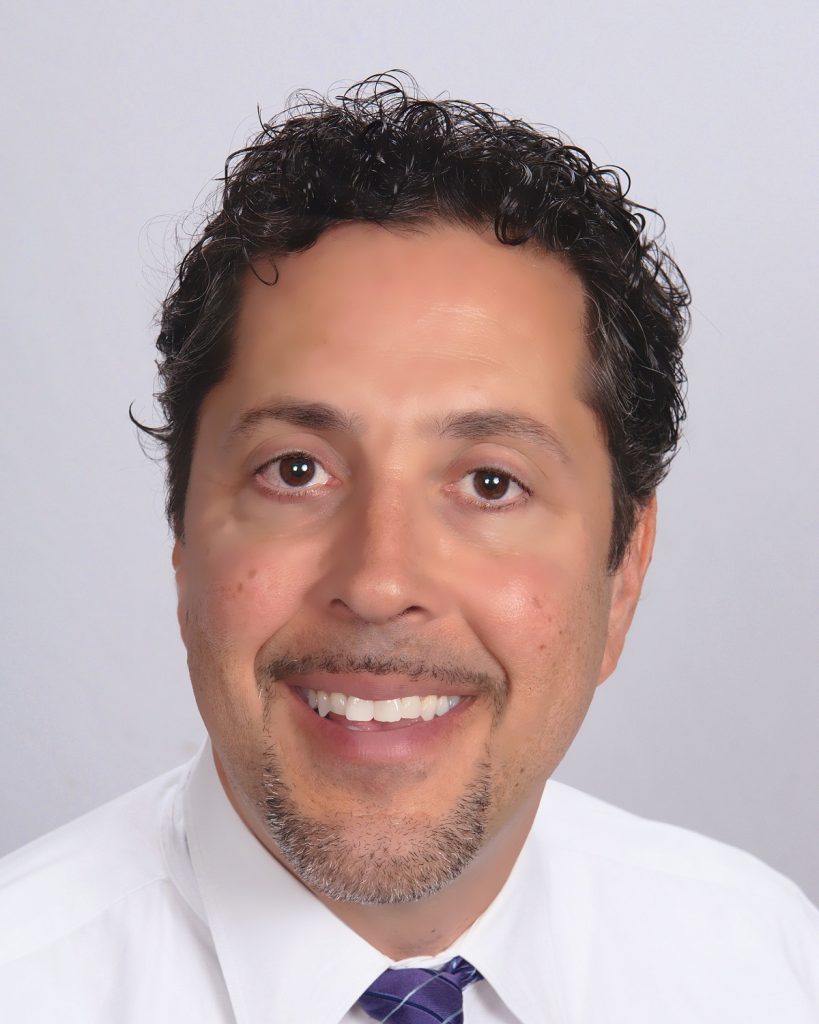 About Glenn Sabin and FON / Glenn is director of FON Consulting, a leading strategy and business development consultancy specializing in the integrative health and medicine sector. FON's clients span from medical practices, hospitals and health systems, to nutraceutical, pharmaceutical, and media companies. Glenn brings economic and moral clarity to the misnomer that health creation and promotion cannot align with profitability.
Prior to launching FON in 2009, Glenn was the CEO of JazzTimes, Inc., an entertainment-based media and marketing agency headquartered in the Washington, DC metro area. After a 25 year tenure, and achieving exponential revenue growth, Glenn exited JazzTimes, Inc. to launch FON.
The shift from entertainment media to integrative health. In 1991, Glenn Sabin was a 28-year-old newlywed diagnosed with chronic lymphocytic leukemia (CLL), an incurable cancer. He created his own medically monitored and carefully researched lifestyle changes, including a whole foods predominantly plant-based diet. Glenn would conduct his own, informal, single patient clinical trial, which was chronicled by Dana-Farber Cancer Institute and his personal oncologist Lee Nadler, MD, dean for clinical and translational medicine at Harvard Medical School. Glenn achieved a complete remission from CLL without conventional cancer treatment. His case is part of the medical literature.
Glenn is participating in, and advising Harvard's Bioinformatics Department on its People-Powered Medicine NEER Study, an initiative investigating exceptional responders. He was the recipient of American College of Nutrition's 2017 Communications and Media Award. In 2017 Glenn published his popular memoir, n of 1: One Man's Harvard-Documented Remission of Incurable Cancer Using Only Natural Methods. www.fonconsulting.com, www.glennsabin.com