Click on the image to see the latest updates on COVID-19 from Johns Hopkins University & Medicine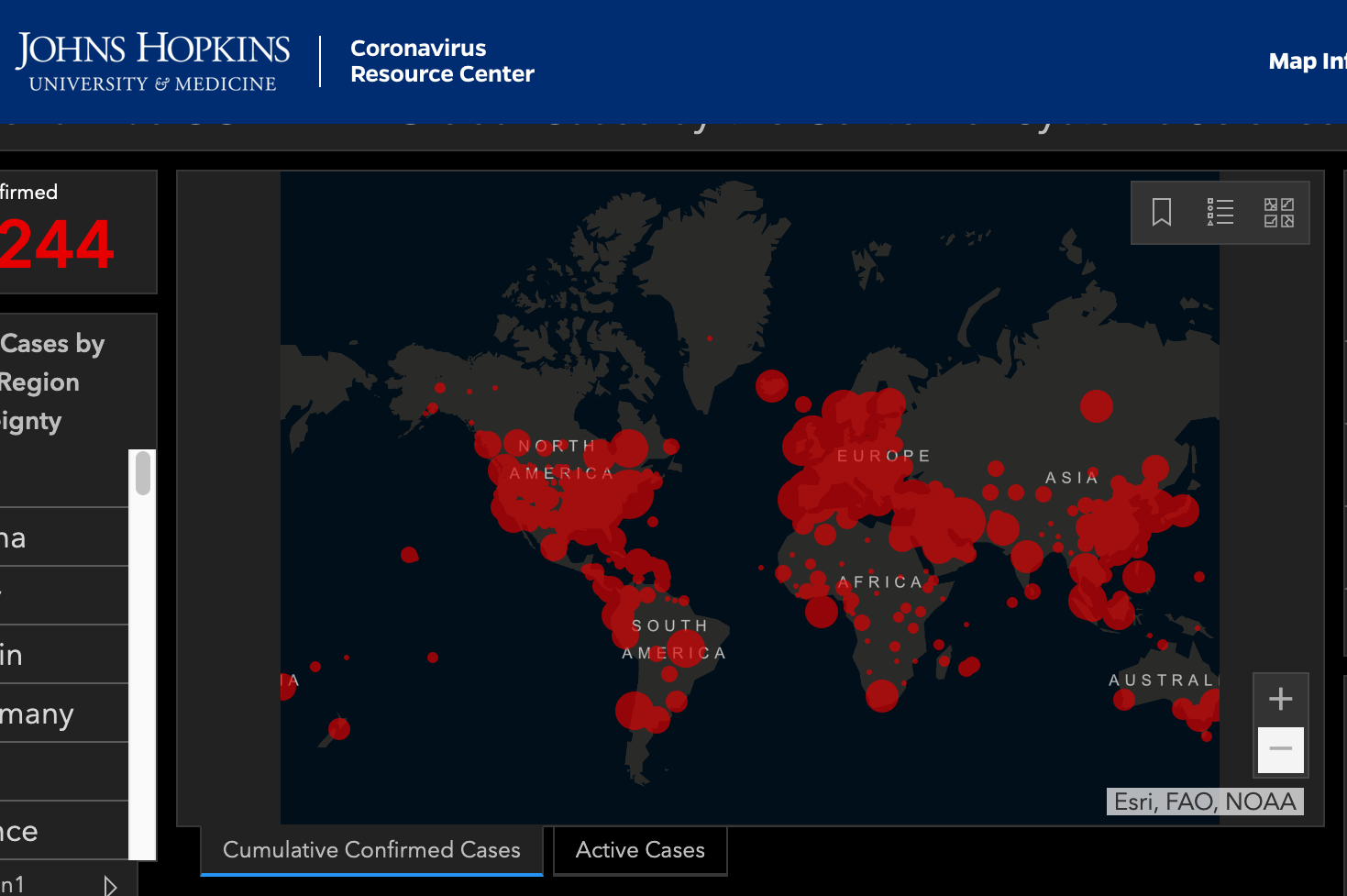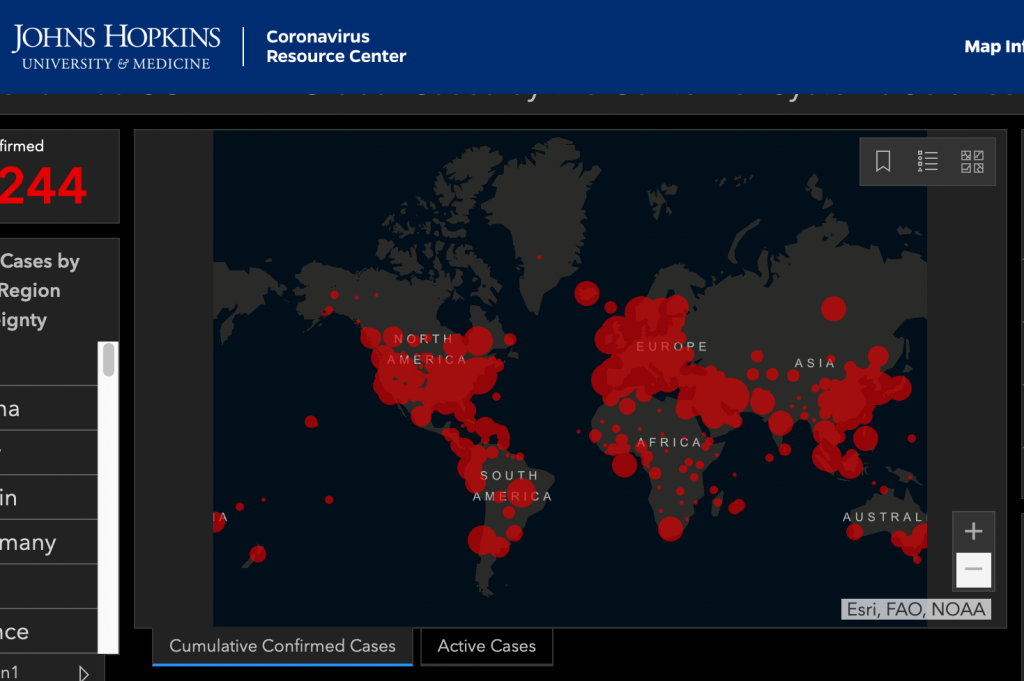 This tracker, from Johns Hopkins Coronavirus Resource Center, provides real-time coronavirus information, cumulative and active case counts, recoveries and numbers of deaths from around the world.
The John Hopkins University team synthesizes data from the World Health Organization, CDC, European Centre for Disease Prevention and Control, China's National Health Commission, and ncov.dxy.cn, the independent data source from Chinese physicians. The tracker is available in a desktop and mobile version.
We've aggregated all Today's Practitioner COVID-19 information in one resource center, COVID-19 Resource Center.