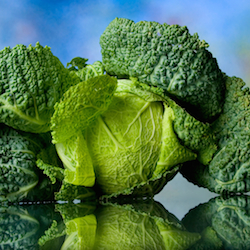 Can your patients learn to like healthy food?  Or after years of making poor food choices, are they programmed to crave fatty, sugary foods forever? A new but small study, by Tufts University, shows that is may be possible to train the brain to prefer healthier foods over processed high caloric foods.  Brain scans of adult men and women suggests that the addictive power of unhealthy food can be changed to increase preferences for healthy foods, according to scientists at the Jean Mayer USDA Human Nutrition Research Center on Aging (USDA HNRCA) at Tufts University and at Massachusetts General Hospital. By T Deckersbach et al, Pilot randomized trial demonstrating reversal of obesity-related abnormalities in reward system responsivity to food cues with a behavioral intervention, Nutrition & Diabetes, Sept. 2014.
"We don't start out in life loving French fries and hating, for example, whole wheat pasta," said senior and co-corresponding author Susan B. Roberts, Ph.D., director of the Energy Metabolism Laboratory at the USDA HNRCA, who is also a professor at the Friedman School of Nutrition Science and Policy at Tufts University and an adjunct professor of psychiatry at Tufts University School of Medicine. "This conditioning happens over time in response to eating – repeatedly! – what is out there in the toxic food environment."
To gain access to this article and the rest of our extensive database of full-text articles, please register below or log in here.