Tracking the inclusion of integrative strategies inside the Veteran's Administration (VA) is an exception to the saying that a watched pot never boils. Integrative health research inside the VA funded in 2016 was the basis by which VA leaders chose 3 years later to more than triple the implementation of the "whole health" model to 55 medical centers. It was cause to exult. Now a special issue of the American Public Health Association journal Medical Care documents a further percolating of the inclusion process. With The Implementation of Complementary and Integrative Health Therapies in the Veterans Health Administration, one witnesses the powerful potential for change when a will is linked to a plan and a budget. The success at the VA casts cold light on the relative failure of reduction-oriented and production-minded public and private agencies to guide optimal implementation of integrative practices and practitioners into the delivery institutions on which the vast majority of U.S. citizens rely for their care.
The issue is led by guest editors, Rani Elwy, PhD and Stephanie Taylor, PhD, MPH. Elwy is a an associate professor at Brown where, while associated with the Mindfulness Center, she is significantly engaged in analysis of the implementation of the VA's integrative and whole health projects. Co-editor Taylor is based in Los Angeles where she is academically affiliated at UCLA while serving as associate director of the VA's health services research and development Center for the Study of Healthcare Innovation, Implementation & Policy at the VA Greater Los Angeles Healthcare System. In contra-distinction to the industry's reduction-production foci, their work directly targets the real world outcomes of bettering health of the veterans they serve.
The issue showcases 9 original research articles. In their introductory editorial, Elwy and Taylor make clear how quickly things can cook when there is a will. They document dimensions of the VA's step-wise methods to engage optimal research models and translate it to better care. The broader context is the VA's Quality Enhancement Research Initiative (QUERI):
… launched in 1998 as part of a system-wide transformation aimed at improving the quality of healthcare for Veterans. Our mission is to improve care using research evidence to improve clinical practice.
The special issue "highlights how research on complementary and integrative health (CIH) therapies in the Veterans Health Administration (VA) has progressed along the [QUERI] Implementation Roadmap, from pre-implementation, implementation, and sustainment phases." Some additional steps in this process for integrative strategies – I add a couple to those they note – are:
The 2011 creation of the Office of Patient Centered Care and Cultural Transformation – now called 'Whole Health" – the director of which has continuously been an integrative medicine leader. What non-VA or military agency has so empowered integrative leadership? The only example is the National Center for Complementary and Integrative Health (NCCIH) that in 2018, after 20 years, finally entrusted an integrative-experienced leader.
An earlier Medical Care 2014 special issue, Building the Evidence Base for Complementary and Integrative Medicine Use among Veterans and Military Personnel, that Elwy and Taylor also guided.
Comprehensive Addiction and Recovery Act (CARA) legislation of 2016 required the VA "to fund research, education, and clinical activities on CIH therapies as non-pharmacological approaches to pain treatments."
Creation in 2016 of the QUERI partnered evaluation initiative, the Complementary and Integrative Health Evaluation Center (CIHEC) with funding by the Office of Patient-Centered Care and Cultural Transformation.
The report to VA leadership from members of the CIHCEC 2019, including Taylor, of CARES Act that led to the tripling of VA's implementation sites.
Not since the hopeful days of the 1999-2002 White House Commission on Complementary and Alternative Medicine Policy, chaired by James Gordon, MD, has any federal initiative even dreamed of such a step-wise, proactive path from research to implementation of integrative practices and practitioners in regular medical payment and delivery organizations. The VA and the rest of US medicine may as well be separate nations.
Pre-implementation, implementation, and sustainment phases
Elwy and Taylor guide readers of the special issue by grouping the 9 articles into whether the research related to "pre-implementation", "implementation", or "sustainment" phases. This level of focus inside the VA again casts in bold relief the dereliction of duty to provide transformational guidance for integrative implementation in other government agencies or organizations in the private, not-for-profit sector. Where is the Institute for Healthcare Improvement? The American Hospital Association?
Here are samples of implementation guidance from the special issue meant to assist the VA's decision makers. These are listed in no particular order:
Few findings are in themselves earth-shattering. Yet they do what they are meant to do: assist decision makers with the practical work of inclusion and transformation. I contacted Elwy and Taylor for any general comments on the outcomes. Elwy responded:
What surprised me most, but was scientifically so rewarding, was to realize how the articles in the special issue really represented each of the phases of the QUERI's Implementation Roadmap. In our initial Medical Care special issue in 2014, most of our published studies were in the pre-implementation phase, with very few in the implementation phase. At that point, in 2014, CIH effectiveness research in both VA and DoD systems was nascent. Now, in 2020, we're really seeing the impact of that early effectiveness research, as our now evidence-based practices are not only being implemented across VA facilities, we as a field are also working towards sustainment of these practices. That is really rewarding to witness. It was a privilege to be able to highlight these important steps towards establishing this sustainability.
Taylor reflected on the overall experience:
Many people recognize the necessity of studying complementary and integrative health (CIH) implementation because of the large amount of evidence for several types of CIH for several types of conditions. This is why we focused the journal more on the implementation part of the evidence-practice continuum. However, in spite of that, studies tend to still focus on evidence, so we see an opportunity for more implementation studies to address this gap in knowledge.
Cross-over value for regular medicine?
Members of the research team recognize that the work in the VA may one day be viewed by such organizations as AHA, IHI, or even the NCCIH as helpful guidance. In 2019, for instance, Taylor was lead author and Elwy part of a co-author team with current Whole Health director Ben Kligler, MD, MPH, on a paper entitled "What Should Health Care Systems Consider When Implementing Complementary and Integrative Health: Lessons from Veterans Health Administration?"
In a commentary for the special issue that was co-authored by Kligler and Alison Whitehead, MPH, RYT, PMP, the authors directly spoke to the vast interest and inclusion chasm between the VA and regular delivery organizations regarding the potential value to human health of complementary and integrative practices.
Although other health systems are gradually and incrementally adding specific services such as acupuncture to their covered benefits, the VA is the first in the country to take this step on a significant scale.
There are signs of movement for those of who are not veterans. In December 2019, the NCCIH under current director Helene Langevin, MD – the first NCCIH with integrative clinical experience trusted by the NIH to guide the Center – held a special symposium on implementation science in integrative health. Despite her basic research background, Langevin has backed this direction.
Elwy and Taylor have taken an addfitional step. The have chosen to guide yet a third special issue relative to implementation practices for integrative health. For the issue, philanthropically backed by the Institute for Integrative Health and the George Family Foundation, the two partnered with one of the leading real world researchers in the integrative space, Jeff Dusek, PhD. Dusek was formerly director of research at the influential Penny George Institute and currently is with the University Hospitals Connor Integrative Health Network (CIHN). Notably, the forthcoming JACM Special Issue on Effectiveness, Implementation and Dissemination Science in Integrative Health includes an NCCIH researcher on its advisory team. I am pleased to have had a chance to work with this group on this initiative. It is scheduled for publication in open access during the first quarter of 2021. The time may be right: the issue has drawn over 50 submissions.
Under one hoped-for COVID influenced scenario, the U.S. medical industry's awful prior coverage gaps and new ones gouged by the pandemic will light a fire under U.S. policy makers to join the rest of the civilized world and guarantee healthcare for all. If so, the nation will begin to have at least some of the distinctive incentive structure at the VA. The VA's single-payer and employed-clinicians context helped set the broader frame for QUERI that in turn infused the reasonable, step-wise, implementation orientation toward cultural transformation documented in the Elwy-Taylor special issues.
Yet short of such a turn toward the VA's UK-styled structure, hoping that such reasonable practices will begin to roil implementation of integrative, transformational strategies in civilian medicine will be akin to sitting around hoping someone will strike a flint on a bunsen burner.
---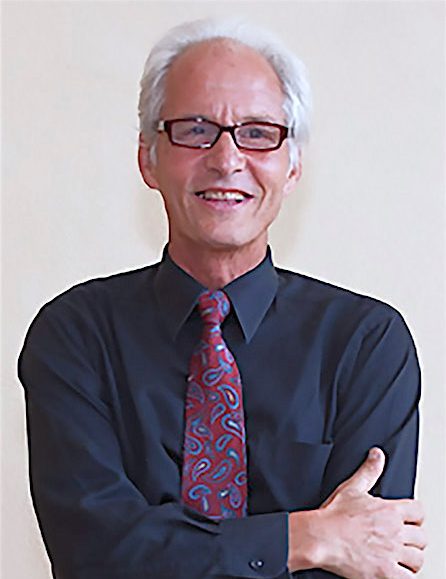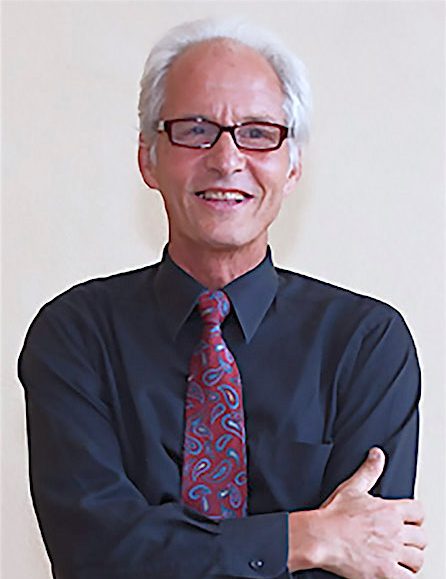 In May 2016, he accepted an invitation to serve as the editor-in-chief of the Journal of Alternative and Complementary Medicine. Since mid-2015, John has re-focused his work on presenting, teaching and mentoring. He has keynoted, led plenary sessions, breakouts and offered guest lectures for dozens of organizations. These range from the Association of American Medical Colleges and Harvard University to Bastyr University and American College of Traditional Chinese Medicine; the UCLA School of Medicine to the Institute for Health and Productivity Management and Palmer College of Chiropractic; from the International Congress for Research on Integrative Medicine and Health to the American Hospital Association and the Midwives Alliance of North America. He has consulted with insurers, employers, professional organizations, universities, and government agencies at all levels.
As an organizer, Weeks convened the Integrative Medicine Industry Leadership Summits (2000-2002), directed the National Education Dialogue to Advance Integrated Care (2004-2006), fund-raised the start-up and was on the founding steering committee of the Integrated Healthcare Policy Consortium (2002-). He co-founded the Academic Collaborative for Integrative Health, which he directed 2007-2015, and was on the founding board of the Academy of Integrative Health and Medicine.
In 2014, three consortia and others combined to grant him a Lifetime Achievement Living Tribute Award. Four academic institutions have granted Weeks honorary doctorates for his work. Seattle-based, he considers himself a particularly lucky soul to have worked remotely while living with his spouse Jeana Kimball, ND, MPH, and their children in Costa Rica, Nicaragua and Puerto Rico for 6 of the last 15 years. For more with John Weeks, follow his Integrator Blog.