A recent study chosen by the Journal of Alternative and Complementary Medicine as an editor's top read, shows that trained Medical Intuitives have a high success rate in locating and evaluating a participant's primary and secondary physical issue, as well as describing the participants relevant life events and establishing a connection to respective health issues.
What is Medical Intuition? "Medical Intuition (MI) is a system of expanded perception gained through the development of the human sense of intuition and focuses on pinpoint visualization skills and in-depth intuitive scanning to obtain information from the physical body and biofield (energy)systems," writes Wendie Colter, CMIP and lead author of the study.
Though intuition has been used historically in medicine for centuries by nearly every doctor or nurse who cares for patients, the field of MI is relatively new to modern medicine. Trained MI practitioners use their expertise to identify and evaluate structures and patterns within the physical and the energetic systems of the body, which may manifest as an illness, disease or imbalance. The practice is not a treatment or therapy, but instead serves as a means to assist health care providers in a cost-effective, targeted approach to a patient's respective and presenting concerns.
Methods for Medical Intuition Study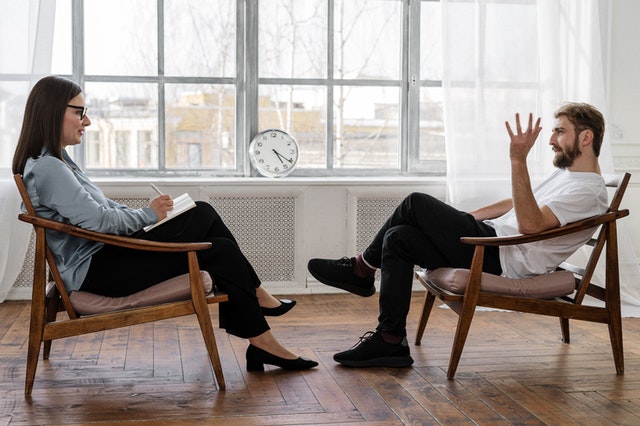 The study included 67 adult women and men (58 women and 9 men), who participated in the study during an eight-month time frame. The exploratory study was designed to examine the subjective accuracy rates of trained Medical Intuitives, as well as the rate of acceptance of MI by the study the study participants.
"The study was significant because it represents a step forward and a new perspective on the clinical use of Medical Intuition," says Colter. "Despite a great deal of scientific interest in the field, there have been very few peer-reviewed studies published."
Study Methods:
The participants met with a Medical Intuitive (n=5) by phone or video in independent 30- or 60-minute sessions;
The Medical Intuitives were trained by Colter's company The Practical Path and they were blinded to the participants' complaints and medical history;
The standardized procedure for each session instructed the Medical Intuitives not to engage in any conversation with the participant other than informing them of what they were ''seeing'' during the scanning process;
Following the reading, each participant completed an online anonymous standardized case report form that documented their assessment of the reading.
Medical Intuitive Study Results
The response from the study participants was significant in that 94% of study members said that the Medical Intuitive accurately located their main physical issue or concern. And, with 100% accuracy among 86% of the participants (who completed this question), the Medical Intuitive located their secondary physical issue. As many as "99% of participants were 'Satisfied/Extremely Satisfied' with their session and 97% would recommend Medical Intuition to others." Participants were given opportunities to also provide qualitative responses, which led to comments that included "empowering" and "affirming" to what their health care providers said in the past.
What is the Future of MI? Larger funded studies are needed to confirm the accuracy of MI within the context of a patient's medical history and records. However, as this study shows, the properly trained of Medical Intuitives can provide a beneficial service to healthcare providers to help identify primary and secondary health issues and evaluated the context of an individual's concerns regarding their health.
---
Wendie Colter, MCWC, CMIP, is a Certified Medical Intuitive, Master Certified Wellness Coach, and founder/CEO of The Practical Path®, Inc. Her accredited certification program, Medical Intuitive Training™, has been pivotal in helping wellness professionals develop and optimize their inherent intuition. She is an invited speaker and educational presenter at prominent integrative health and education organizations, and serves on the Bioenergy & Health Committee of the Integrative Health Policy Consortium (IHPC), Washington, DC, and as President/Chair of the National Organization for Medical Intuition (NOMI). Wendie's trailblazing research on medical intuition is published in the peer-reviewed Journal of Alternative and Complementary Medicine. She is the author of the groundbreaking book, Essentials of Medical Intuition: A Visionary Path to Wellness (Watkins Publishing/Penguin-Random House). For more information, visit www.thepracticalpath.com