At Today's Practitioner, we are always looking for examples of companies who are going the extra mile toward improving healthcare. We interviewed Jamie Langston, BSN, RN, CCRO, Chief Research Officer of LifeSeasons to find out more about the company's work in South Sudan and Grenada.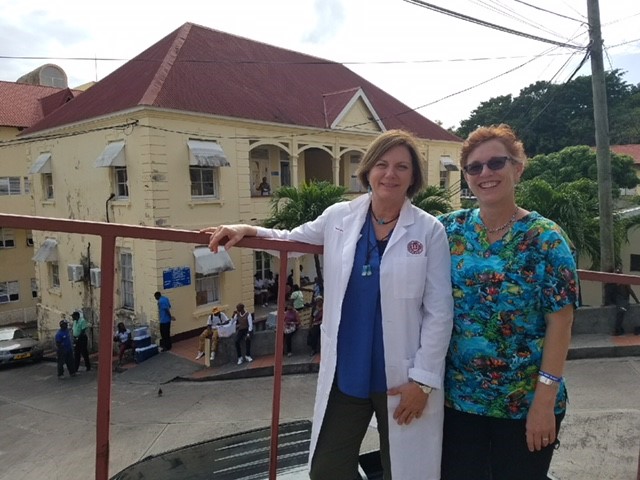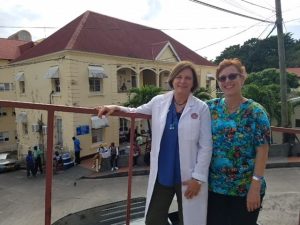 As you will read, in South Sudan there is an astonishing shortage of physicians, one doctor for every 200,000 people. LifeSeasons is working to change that alarming ratio. Also, the company is dedicated to helping reduce the extremely high level of chronic disease in Grenada and is funding studies on the island to address blood sugar regulation.
TP: LifeSeasons has chosen Grenada for the population center for research on metabolic syndrome and diabetes. Why Grenada? 
JL: As a part of LifeSeasons humanitarian partnership with Goats for the Old Goat (GFTOG) program, Darrin Peterson, founder and CEO of LifeSeasons, often travels for project oversight to South Sudan with the Founder of GFTOG, Ellen Ratner.  To date their program has donated over 12,000 goats. This hugely successful program has kicked off another project for Darrin and Ellen, the funding of education for aspiring medical students from South Sudan who are committed to return to South Sudan as doctors after their education and residency are completed.
Ellen is a board member for St. George's University Medical School (SGU) and a friend of Dr. Charles R. Modica, founder of SGU, who was the Chancellor and Chair of the board of Directors at the time this project was discussed in 2015.  Since that time the first four medical students have completed their education at SGU and are currently completing their residency programs in the US.
The significance of this program cannot be over emphasized in the long-term perspective.  Currently, there is about one doctor for every 200,000 people in South Sudan leaving this country not only one of the poorest in the world, but also one of the most medically underserved.
Darrin's goal of dietary supplement research was realized in Grenada as a natural progression from his efforts to help South Sudan.  SGU is affiliated with a nationally recognized research facility, The Windward Islands Research and Education Foundation (WINDREF). Darrin and his research team along with WINDREF and the ministry of health in Grenada, worked together to identify a need that would correlate with the formula's that LifeSeasons provides.
The first formula chosen was, Glucose Stabili-T.  Grenada is a country that is plagued by chronic disease.  Dr. George Mitchell, the Chief Medical Officer at the Grenada Ministry of Health, informed LifeSeasons that a significant number Grenada's population has been identified to have Metabolic Syndrome. Metabolic syndrome is a condition in which individuals chronically experience three or more of the following: hypertension, high fasting cholesterol, and fasting serum glucose with large waist circumference and/or obesity.
This syndrome is directly related to progression to chronic disease, specifically, heart disease and diabetes. Dr. Mitchell stated that, "approximately 60-65 cents of every dollar in Grenada is spent on medication to treat chronic non-communicable diseases such as diabetes, and if the country continues down this path, very soon it will not be able to sustain it".
LifeSeasons felt that participating in a research project of this size could serve a dual purpose:
Provide scientifically based evidence that would support consumer confidence in their formula.
Meet an outstanding health need in the Grenadian population.
TP: Tell us more about the study design with LifeSeasons Glucose Stabili-T.
JL: Randomized, controlled designs (RCD) are the "gold standard" in human research.    Using control groups, a group getting product is tested against a group that does not get the product. Participants are assigned to a treatment or control group through randomization. They nor any of the research team is privy to who is on product and who is not. This helps eliminate bias.
LifeSeason's triple-blind placebo-controlled study is currently completing its first six months of a year-long study investigating the effectiveness of LifeSeasons Glucose Stabili-T for blood sugar support. The last trial subject will be enrolled this month.
The study is being used to enhance ongoing dietary support for 175 patients identified with metabolic syndrome. Active recruitment started in October 2017 with patients being recruited from private practices of four local clinicians, as well as local village health fairs.
Those participating are provided the American Heart Association's recommendations for treatment of Metabolic Syndrome. Listed below are just a few items provided to each participant:
Monthly nursing visits in their homes
Ongoing physician oversight
Every three-month lab checks for HgA1c to monitor blood glucose
Ongoing education on blood sugar management, diet, and exercise
A Fitbit to establish baseline physical activity and encourage improvement
A food diary to track food intake with personalized monthly ongoing review and education
Half the study group population is provided LifeSeasons Glucose Stabili-T, and the other half has received a placebo, however, all participants are receiving the benefits of care and oversight with the placebo population receiving free access to product at the end of the trial. The results of this study will be published the end of 2018.
TP: This study is in collaboration with Windward Islands Research and Education Foundation (WINDREF), tell our readers more about this non-profit and the work they do to support public health for at-risk individuals. 
JL: WINDREF research center is located on the beautiful campus of St. Georges University Medical School in Grenada, West Indies. Founded in 1994, Windward Islands Research and Education Foundation (WINDREF) is a non-profit organization that promotes health, well-being, and sustainable development through multi-disciplinary research, education, and community programs. WINDREF strives for program excellence by fostering collaborative relationships between leading internationally recognized scholars and regional scientists, and by adhering to the highest ethical and academic standards.
WINDREF provides a scientific resource center capable of coordinating international collaborative research in the areas of medical and veterinary public health, anthropology, ecology, marine and terrestrial biology, and ethics. Its goal is to conduct applied scientific research for the benefit of community and health development at the local, national and international levels and share relevant scientific information with local and international communities. All activities of the Foundation are overseen by an international board of directors, board of trustees, and scientific advisory board. For more on the research, watch the video below with Jamie and Darrin Peterson, Founder and CEO of LifeSeasons.
LifeSeasons, founded in 2009, is a pioneer and supplier of custom condition-specific nutraceutical supplements supported by science. Darrin Peterson, Founder and CEO, created the company based on his passion for empowering people to live life to its fullest potential by starting with good health. From the beginning, LifeSeasons has been providing formulas created with clinically-tested, bioavailable ingredients. The formulas work together synergistically to deliver safe and effective potent solutions to address a wide range of health concerns. LifeSeasons is committed to blending the wisdom of nature with cutting-edge science by utilizing a naturopathic approach to create high quality, scientifically-validated health solutions. LifeSeasons believes Nature Works. Science Proves it™. Visit LifeSeasons.com to learn more.