America has a pain epidemic. The symptom is opioid addiction. The solution? It lies within integrative medicine. It's time to speak up because as solutions like the NIH
HEAL Initiative
(Helping to End Addiction Long-term) and this week's 
JAMA opinion column
 on HEAL are released, it's clear that something is missing. What is that? Integrative whole-patient care and non-pharma solutions to pain management.
Given the attention this crisis is getting, we thought it wise to bring your attention to the work that is going on to bring integrative medicine and non-pharma solutions to the forefront of the crisis. This letter, written by Len Wisneski, MD, the Chair of the Integrative Health Policy Consortium, in the organizations most recent newsletter addresses the need to reach out to our elected officials to let them know there is a solution  – it's called integrative medicine.
---
Letter from Len Wisneski, MD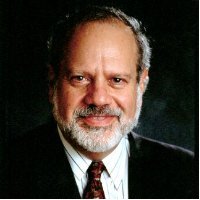 Any service that is on track to consume 40 percent of the gross national product of the world's largest economy by the year 2050 cannot be ignored and that service is US healthcare. The reason that IHPC encouraged House of Representative members Mike Coffman (R-CO) and Jared Polis (D-CO) to form the bipartisan Congressional Integrative Health and Wellness Caucus was explicitly to ensure that Integrative Health has an authoritative voice at the table with people making decisions about policy, legislation and regulations. Both Members Coffman and Polis also belong to the congressional Problem Solvers Caucus working to craft bipartisan healthcare solutions.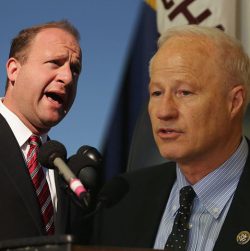 They know that when it comes to costly, chronic diseases, and crises like the opioid epidemic, integrative health approaches can offer improved outcomes with lower costs. In fact, a just released study in JAMA shows there is no time to wait. The study revealed sad and striking numbers, "all deaths attributable to opioids increased 292% (from 0.4% to 1.5%) between 2001 and 2016, resulting in approximately 1.68 million person-years of life lost in 2016 alone." Sadly, 20% of those deaths were adults age 24-35, a demographic that should be celebrating the future, not losing their lives to drug overdose.
While there is high skepticism and often cynicism as to what Congress can accomplish in the current highly partisan and polarized environment, there are committed bi-partisan Members working to make a difference. What Congress does matters to more Americans than you might think! Congressional action has direct impact on the Centers for Medicare and Medicaid Services (CMS), the Marketplace, the Children's Health Insurance Program (CHIP), the Federal Employees Health Benefits (FEHB) Program, the Veterans Administration and the Department of Defense health services. Millions of Americans are impacted by these services, and the private insurer and health services market usually follow their lead.
The Capitol Hill Caucus briefing on March 15, focused on integrative pain care and the opioid crisis, generated significant interest and requests for education and information from more than 30 Congressional offices (thank you to IHPC member AANP who included Caucus info in their Lobby Day). IHPC has continued to meet with legislators and their staff. On April 9, along with Board Member and AIPM Partner for Health Bob Twillman, PhD and interim Executive Director Susan Haeger, I met
with both new Members and many interested in joining the Caucus. The whirlwind day across multiple buildings and offices confirmed high enthusiasm and interest in transforming healthcare to focus on prevention, wellness and well-being for health creation.
There is a sea change in the landscape for health and healthcare. Large systems of care are embracing integrative health and turning attention to how communities and states can promote health and wellness, as well as encourage more attention to disease prevention. In pain care and especially in the opioid crisis – non-pharmacological and integrative approaches are being sought out. The time is now for communicating with, connecting and catalyzing legislators to champion this shift so that Integrative Health and Wellness can take center stage in health and healthcare in America.
In Good Health,
Sincerely,
Leonard A. Wisneski, MD
Chair, Integrative Health Policy Consortium