In this interview with David Preis, vice president of sales and marketing at Doctors Supplement Store, Today's Practitioner explores ways to improve patient compliance by guiding your patients toward high-quality brands of dietary supplements for better patient outcomes. 
Q: Year-after-year, study-after-study shows that physicians are a patients most trusted source of information when considering dietary supplements for health and wellness. Yet the consumer internet sales continue to gain strength. What advice can you give practitioners to help guide their patients toward making better choices when purchasing supplements?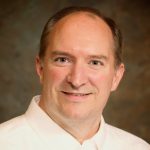 Dave: Patients must be educated that quality matters when it comes to supplements.  Professional supplements excel in terms of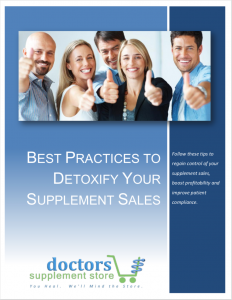 purity, potency and bio-availability.  All of these factors are critically important when testing and retesting to assess the efficacy of a particular protocol. Bioavailability is of particular importance.  An inexpensive retail product that isn't absorbed into the bloodstream is a waste of money at any price.
Q: It seems that major hospitals across the country, such as the Cleveland Clinic, are adding integrative health centers to expand personalized care services. In your opinion, how will this move the needle toward a better understanding and acceptance of integrative medicine?
Dave: As success rates of integrative approaches are increasingly observed and published by reputable health centers, traditional allopathic providers are more likely to take notice and accept nutrition support, lifestyle modification and other treatment modalities as integral components of overall health and wellness.  In particular, the U.S. excels in acute care but lags behind in effective treatment of chronic conditions, particularly at the root cause level, so evidence of improvement in this area would be particularly noteworthy.
Q: What changes are you seeing in regard to new products and new product categories in the dietary supplement and medical foods category?
Dave: We are seeing large pharmaceutical companies and other mainstream companies take interest in dietary supplement companies, though there is some concern among practitioners that product quality and supporting research may be negatively impacted by companies that are hyper-focused on profitability.  We are also increasingly seeing targeted product formulations coming to market, though companies face challenges in communicating the true intent of their products due to limitations in making disease claims under current FDA regulations.  One particular product category that is exploding is hemp-derived CBD oil.  These products support a variety of health conditions, including pain relief, mood support and chronic inflammation reduction. The future of this category is in flux as suppliers address the ever changing legal climate.
---