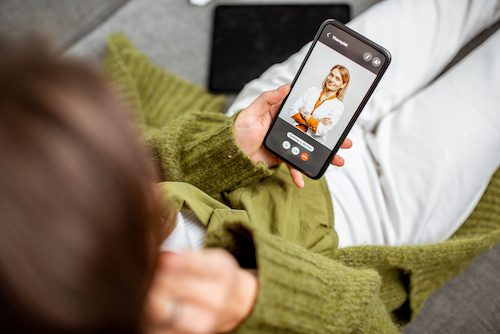 Have you been considering pivoting your business so it enables you to work online with telemedicine and telehealth? This may be a wise decision. Working online makes more sense than ever for both practitioners and patients or clients. It has a lower cost for patients. It's faster, more convenient, and comfortable. It holds a lower risk of infection spread, and it allows for more collaboration among healthcare professionals. It also facilitates follow-up care. In this article, we'll outline the benefits of using telemedicine or telehealth in your practice, the different types, and how to get started if you're new to this method of service delivery.
Telemedicine Is Cost-Effective
First, in a recent study on the cost of telemedicine, the results showed that it could save up to $100 or more compared to a doctor's office visit.[1] According to the study, it also reduces the burden on hospitals, urgent care facilities, physician offices, and other clinics. Patients who would have otherwise avoided getting support for their health challenge were also provided with an option they would be happy to choose: telemedicine.
Increased Efficiency
So is telemedicine as good as a face-to-face visit? Well, in a 2019 study on patient and client experiences with telehealth for patient follow-up care, around 60% of both patients and clinicians reported no difference in the overall quality of the visit.[2] The majority of clinicians reported higher efficiency in virtual appointments. And virtual visits were "vastly preferred" to office visits by patients for convenience and travel time.
The previous study also highlighted the convenience and speed of telemedicine. Instead of walking to your office, your client doesn't have to call and wait on the phone to reserve an appointment, wait for a parking spot, or sit in your waiting room. The only waiting involved could be for their supplements, medicines, or other items recommended by you.
Increasing Safety
The most common health issue treated by telemedicine in recent years was sinusitis, followed by cold/flu, then bladder infections, respiratory conditions, eye infections, and skin inflammation, rash or shingles.[3] And though respiratory conditions may have risen in prevalence now, the fact still remains that telemedicine reduces the risk of infection for everyone involved in a healthcare interaction.
The efficiency and speed of telemedicine and virtual follow-up care are also attractive for patients or clients, who can often get their conditions resolved in one telemedicine visit, according to the figures.1,[4]
The 3 Types Of Telemedicine
Now that you know that pivoting virtually could be of benefit to you and the people you work with, let's look at the definition of telemedicine, and various types you could use.
Telemedicine is the exchange of medical information from one site to another through electronic communications, with the purpose of improving a patient's health. It can involve interactive care, which is what most people understand by telemedicine.
The first type of telemedicine involves taking part in a call with your patient or client in real-time. It allows you to perform a physical examination and make medical or other evaluations based on your communications with your client and that makes it the type of telemedicine that's closest to a face-to-face office visit.
The second type of telemedicine is called store-and-forward care, which often involves communication between two health professionals regarding a patient or client's medical data, such as X-rays, photos, or other information.
Remote monitoring is the third and  final type of telemedicine. It uses technology to monitor patients or clients at home. This style of telemedicine is most commonly used to ensure chronic conditions are managed well. A person's vital signs can even be monitored and transmitted to a medical facility with remote monitoring.
Getting Started With Telehealth
For physicians and other licensed conventional healthcare practitioners, to take advantage of the benefits of telemedicine, you'll first need to find out what the rules are in your state or area. While some states in the US don't let you establish care via telemedicine, many do but the related laws vary by state. The American Telemedicine Association provides information on this and practice guidelines for physicians, nurse practitioners, and other conventional healthcare practitioners.[5]    
For virtual nutrition counseling, the rules and regulations are distinct and not as strict, but an essential step of the process is to look for a HIPAA-certified telehealth platform to use during calls. You'll also want to ensure your practitioner insurance covers telehealth, and what the company's guidelines are, as well as those of any relevant associations. The information should be available online or acquired during a short phone call.
Next, remember to:
Decide on your billing policy
Create any paperwork or materials you'll need for the program, such as legal documents to be signed by your client before their first session begins and instructions on which browser to use and how to access the program.
Get your equipment set up, including a webcam if you don't have a laptop.
Get trained on the technology
Set up a test appointment before your first real telehealth session.
Though many practitioners have had to pivot virtually out of necessity recently, the benefits of pivoting virtually in your health practice are numerous. Once you're ready to get started, be sure to let your patients or clients know that you're available to see them virtually in your marketing materials, and include instructions on how they can book their first online session with you.
---
Content brought to you by Nimativ, a turn-key marketing solution specifically designed for busy healthcare professionals. At nimativ, we act as your dream marketing team, building your online presence and digital success while you focus on patient care. Our nimativ team collectively has over 50 years of experience working in the nutrition space, so we not only understand marketing, but also the health concerns of your patients. Our software is stocked with over 1000 health campaigns ready to share with your patients through email messaging, social media campaigns, webinars and much more.
Click here to connect with nimativ and learn more about how to streamline and simplify your marketing efforts. Special pricing available for Today's Practitioner readers.
---
[1] http://connectwithcare.org/wp-content/uploads/2014/12/Medicare-Acute-Care-Telehealth-Feasibility.pdf
[2] https://www.ajmc.com/journals/issue/2019/2019-vol25-n1/patient-and-clinician-experiences-with-telehealth-for-patient-followup-care
[3] http://connectwithcare.org/wp-content/uploads/2014/12/Medicare-Acute-Care-Telehealth-Feasibility.pdf
[4] https://intouchhealth.com/5-things-you-didnt-know-about-telehealth/?gdprorigin=true