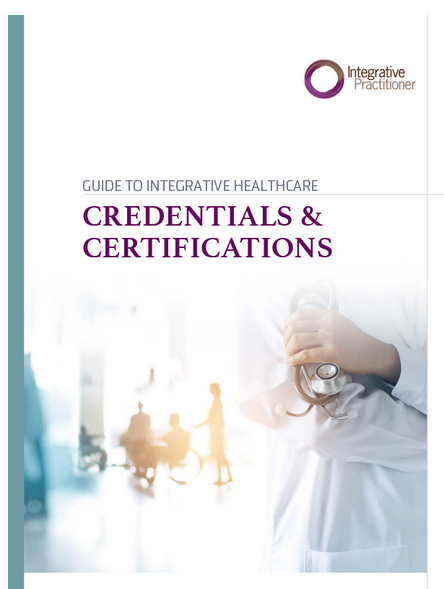 It's a veritable alphabet soup of acronyms and opportunities when it comes to the scores of continuing education and accreditations available for current and aspiring integrative health providers.
A difficult decision-making process made even more challenging to pull together so many options.
To address this void, the folks at Integrative Practitioner, led by editor Katherine Rushlau, have released a FREE 160-page guide to the multitude of integrative healthcare credentials and certifications currently available.
I'm often asked what fellowships and certifications are the best for a particular clinician discipline and area of expertise. Now, finally, there is a comprehensive resource to greatly inform this process—Integrative Practitioner's Guide to Integrative Healthcare Credentials & Certifications.
From the publisher:
In this guide, you will find our research focused on six categories for each entry:
What the credential certifies
Certification standards and requirements
Scope of practice
Accreditation and governance
Continuing education
Any relevant additional information
We also listed background information on the license or certification, including:
Where its headquarters is located
What type of organization it is
When it was founded
Its mission
The minimum education level required to obtain the license or certification
Its website
In addition, we understand the lengthy list of acronyms does not end with credentials and certifications. In our glossary of terms, we lay out several medical boards, credentialing agencies, and certification entities as well as common industry terms allowing you to use this guide with confidence.
With this terminology in hand, our profiles can easily be digested, even by those with a passing interest in a credential or certification.
---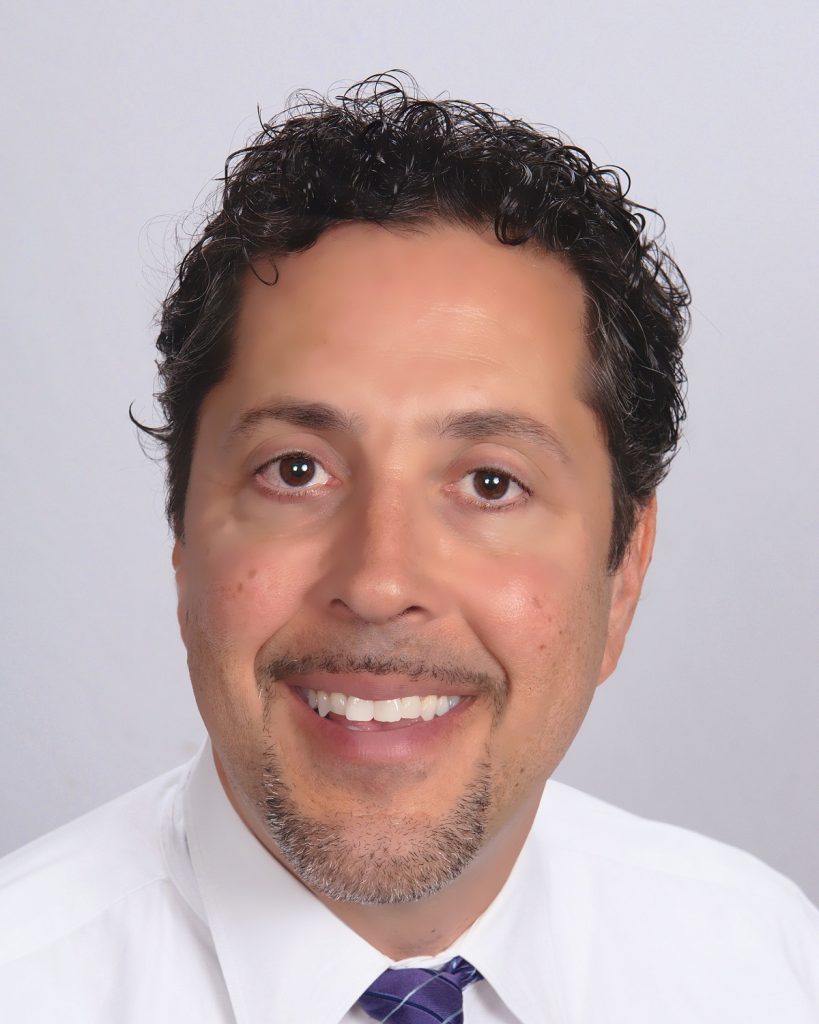 About Glenn Sabin and FON / Glenn is director of FON Consulting, a leading strategy and business development consultancy specializing in the integrative health and medicine sector. FON's clients span from medical practices, hospitals and health systems, to nutraceutical, pharmaceutical, and media companies. Glenn brings economic and moral clarity to the misnomer that health creation and promotion cannot align with profitability.
Prior to launching FON in 2009, Glenn was the CEO of JazzTimes, Inc., an entertainment-based media and marketing agency headquartered in the Washington, DC metro area. After a 25 year tenure, and achieving exponential revenue growth, Glenn exited JazzTimes, Inc. to launch FON.
The shift from entertainment media to integrative health. In 1991, Glenn Sabin was a 28-year-old newlywed diagnosed with chronic lymphocytic leukemia (CLL), an incurable cancer. He created his own medically monitored and carefully researched lifestyle changes, including a whole foods predominantly plant-based diet. Glenn would conduct his own, informal, single patient clinical trial, which was chronicled by Dana-Farber Cancer Institute and his personal oncologist Lee Nadler, MD, dean for clinical and translational medicine at Harvard Medical School. Glenn achieved a complete remission from CLL without conventional cancer treatment. His case is part of the medical literature.
Glenn is participating in, and advising Harvard's Bioinformatics Department on its People-Powered Medicine NEER Study, an initiative investigating exceptional responders. He was the recipient of American College of Nutrition's 2017 Communications and Media Award. In 2017 Glenn published his popular memoir, n of 1: One Man's Harvard-Documented Remission of Incurable Cancer Using Only Natural Methods. www.fonconsulting.com, www.glennsabin.com