A leading trend for medicine in 2018 was personalized medicine and genetic testing, the coming year looks no different. From companies like Habit, promising nutrition and weight loss, through genomic testing, to physicians adding genomic testing to their practice (read more in this from contributor Mary Louder, DO), precision medicine in health and wellness is the future of medicine.
However, As you will read from this column, personalized genomic medicine is much more than one single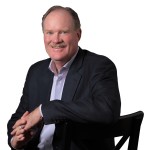 polymorphism. It is no surprise then that someone like Jeffrey Bland, PhD, with a great deal of insight and forethought into this concept, has some opinions on the topic in his column, from Integrative Medicine, A Clinician's Journal.
He reviews the most significant studies to date and points to important elements are ideally suited to integrative medicine. How so? He offers this example in his column, "heart disease patients are currently lumped together into risk categories based on the premise that coronary disease is one disease, whereas in reality it has become apparent in the past decade that there are many disease "subtypes."" Bland says this is a very compelling finding because these subtypes would require "personalized intervention based on composite genetic uniqueness and lifestyle, dietary, and environmental response."  This sounds a lot like integrative medicine.
Genome-wide association studies have identified more than 60 genetic variants that are robustly associated with different physiological dysfunctions related to the etiology of heart disease. The majority of these variants are common in the population. In isolation, each of these has a very modest contribution to increasing risk, but in the aggregate, they can explain a far greater proportion of risk to heart disease and more precisely define an approach to personalizing lifestyle, diet, and pharmacotherapy.
In this column, Bland reviews a 2016 landmark paper, by Khera et al, in the New England Journal of Medicine titled, "Genetic Risk, Adherence to a Healthy Lifestyle, and Coronary Disease," which describes the evaluation of genetic and lifestyle data from four studies that involved a total of 55,685 participants.
My interpretation of this study is that lifestyle factors can significantly help to "neutralize" the expression of composite risk factors that impart increased risk to coronary artery disease. If this had been a drug study indicating that a medication administered to the highest genetic risk individuals could reduce their risk to heart disease by 50%, it would be considered "blockbuster" medical news.
Read more from Bland on how this "concept of linking polygenes to risk prevention has expanded beyond cardiovascular disease assessment and is now being applied to numerous chronic diseases, including breast cancer, type 2 diabetes, dementia, and inflammatory bowel disease,"
To gain access to this article and the rest of our extensive database of full-text articles, please register below or log in here.