Respiratory diseases have been a major health concern for human beings since several decades. Soothing the irritated nasal passages and airways had been a mutual necessity in multiple ancient cultures. In ancient China, herbs were largely used to help deal with cough and reduce mucus, thereby maintaining respiratory health. In India, knowledge of herb-related remedies passed down through generations. In the human society, freshly prepared herb ointments, including air-dried herbs, and boiled herbal soups have had a long history of combining botanical nutrients with local cuisine.
Although the use of herbs and natural products from plants (NPFPs) has been primarily cited in reviews based on modern respiratory diseases, the concept of soothing and alleviating disease progression or reducing mucus production has been highly valued. Nevertheless, only a few herbs could directly disrupt the irreversible fibrotic progression. On the other hand, natural products from animals (NPFAs) have more potential in disrupting procollagen or extracellular matrix deposition. Due to these reasons, NPFAs could be considered as important functional foods for patients with respiratory diseases. This article provides a review of both NPFAs and NPFPs that are adjuvant to respiratory health.
Respiratory diseases are highly related to inflammation. Therefore, ameliorating the dysregulated inflammatory responses in the lung can directly soothe the patient's condition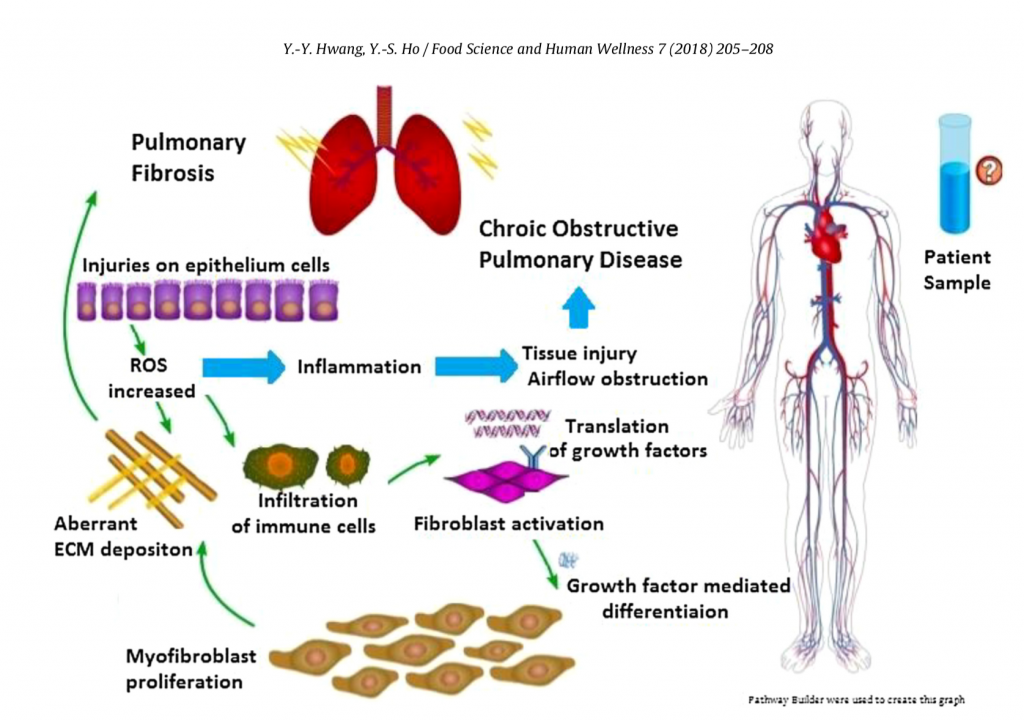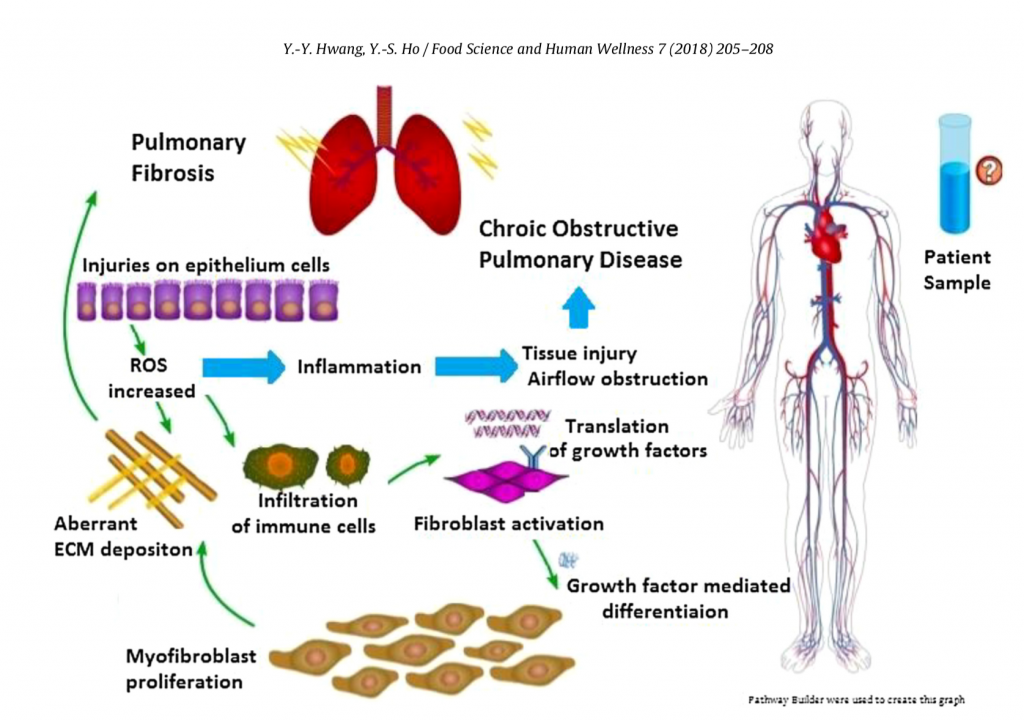 In this article you will learn:
The role of NPFAs as an adjuvant to the management of a patient's disease to help interfere with deposition of collagen, a-smooth muscle actin, and extracellular matrix (ECM).
Fish oils' role as an anti-inflammatory nutrient for patients with age-related respiratory conditions.
Heparin's potential to prevent the cross-linking of procollagen fibers by inhibiting lysyl oxidase.
Green tea's anti-inflammatory effects that interfere with inflammation- related pathways and activator protein 1(AP1) and the nuclear factor(NF)-kB pathway.
Flavanoids', such as quercetin, ability to disturb the redox balance in pulmonary fibrosis.
Conclusion/ Nutrients are flexible supplements, not fixed therapeutic packages, and they can be combined with different dietary patterns, cooking styles, and cultural backgrounds. Therefore, although all the NPFAs and NPFPs are beneficial to respiratory health, combining them wisely may be the best fit for patient care. By interfering actively with dietary patterns, they might gradually improve the patient's health conditions and survival.
Source: Yu-Ya Hwang, Yuan-Soon Ho, Nutraceutical support for respiratory diseases. Food Science and Human Wellness 7 (2018) 205–208.
To gain access to this article and the rest of our extensive database of full-text articles, please register below or log in here.