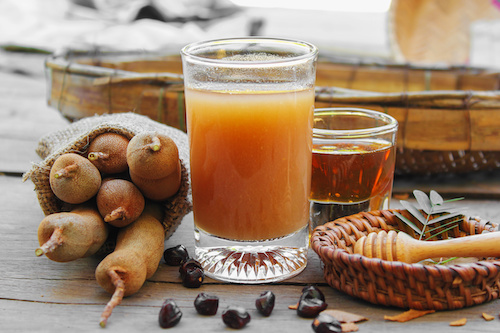 Abstract / Chronic inflammation is one of the causes of a number of non-infectious diseases in the world. Over the years, the anti-inflammatory and analgesic potential of Tamarindus indica has played fundamental roles in traditional medicine as an anti-inflammatory and analgesic drug. It is a commercialized biocompatible medicinal plant species with a wide range of therapeutic window and with suggested LD50 greater than 5000mg kg−1 body weight when administered to the Wistar rats.
This review examines the anti-inflammatory and analgesic potential and mechanism of various extracts from Tamarindus indica (T.indica) pulp, leaves, seeds, stem bark, and roots. The preclinical studies provided strong pharmaco-logical evidence for the anti-inflammatory and analgesic activities of the different parts of T.indica and this may be attributed to the various bioactive compounds in it including alkaloids, flavonoids, tannins, phenols, saponins, and steroids. In this review, published in Integrative Medicine Research, you will learn about the following:
The anti-inflammatory and analgesic effects of the extracts from the different parts of T.indica may be due to its ability to inhibit a number of biological processes including cyclooxygenase-2(COX-2) expression, inducible nitricoxide synthase (iNOS), 5-lipoxygenase biosynthesis, and tumor necrosis factor. See Table 3 below.
The analgesic activity of T. indica may also be through the activation of the opioid-ergic mechanism at both the peripheral and central levels.
Although further pre-clinical studies still need to be conducted, these results demonstrated that T.indica has potent anti-inflammatory and analgesic activities and hence provides justification for its use in traditional medicine to treat body pain and other inflammatory-related diseases including arthritis and offers a basis for future clinical studies and possible drug development.