Webinar by Genoma International. Sherry is a 53 year-old female with a family history of cardiovascular disease. She was proactive about her approach to health, physically active, and ate a balanced diet. When she was found to have significantly elevated LDL cholesterol on a routine checkup, she switched to a completely plant-based diet. After 6 months, her LDL was still fairly high. She was referred to Dr. Ann, a cardiologist, for further evaluation.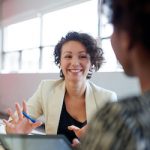 Dr. Ann found evidence of mild cardiovascular disease, with a significant risk for progression. She recommended Sherry start a statin treatment, which carries a long list of common side effects. Sherry declined this treatment, and wanted to know what further dietary and lifestyle changes she could do instead. Not having the answers, Dr. Ann turned to Genoma International for help.
In this webinar, we explore how genomic testing provided the answers. We demonstrate, step-by-step, how genomic analysis illuminated the underlying causes of Sherry's elevated cardiovascular disease risk, and enabled precise recommendations for the dietary and lifestyle changes needed to reduce that risk.
This no cost webinar by Genoma International includes a case history presentation, followed by Q&A session.
CLICK HERE FOR ACCESS TO FREE WEBINAR
---
Joe Veltmann, PhD, DCCN, FAAIM, co-founder, Chief Science Officer is a scientist, healthcare practitioner, author, teacher and expert in genomic testing and interpretation. With over 40 years of experience as a researcher and practitioner, Dr. Veltmann has made a career of translating lab results into practical clinical applications for patients around the world. He achieved international recognition as the pioneering developer of the GENESIS Matrix™ holistic health model that explored the interactions between seven key variables to create better preventive health strategies. In 2001, Dr. Veltmann added genomic testing and interpretation to the GENESIS Matrix™ in an effort to uncover predispositions for chronic diseases and cancer, long before symptoms appear. His approach led to improved outcomes for both patients in his private practice as well as the participants in a flagship corporate wellness program.
Dr. Veltmann was also a pioneer in the development of functional medicine, contributing his deep scientific knowledge and clinical experience to the incubator group that eventually became the Institute for Functional Medicine. He currently maintains a clinical consulting practice with Dr. Kline. Previously co-founder and CSO of Genomic Solutions Now and NCG Health Solutions, he brings his expertise in nutritional biochemistry and genomic science, corporate wellness, along with clinical and genomic medicine to Genoma International.
Roberta Kline, MD, FACOG, co-founder, CEO Dr. Kline is a board-certified Ob-Gyn, author, teacher, and entrepreneur with more than 20 years experience in traditional and functional medicine. Frustrated with the limitations of conventional medicine, she transformed her traditional practice by embracing innovative scientific advancements and holistic elements. As she incorporated genomics into her practice, she experienced first-hand the power of an integrated DNA-directed approach. She became an advocate for personalized genomic medicine, working to extend this model beyond her private practice.
Dr. Kline is co-author of Genome-Guided Metabolic Therapies in Metabolic Therapies in Orthopedics, due to be published by CRC Press early 2018. She maintains a clinical consulting practice with Dr. Veltmann. Previously co-founder and CEO of Genoma International, she brings her expertise in practice development and genomic science, along with clinical and genomic medicine to Genoma International.