Gestational diabetes mellitus (GDM) is one the most common complications of pregnancy. The present work aimed at investigating the effect of ginger on the blood glucose level of GDM women with impaired glucose tolerance test (GTT).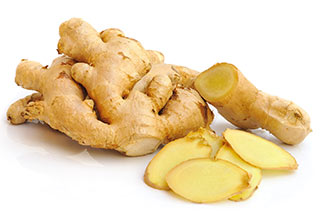 Methods/ This randomized double-blind placebo-controlled clinical trial was performed on the total of 70 women with GDM, who were in 24–28 weeks of pregnancy with impaired GTT from 2015 to 2016. For this purpose, the women were assigned to two groups of ginger or placebo. The ginger group received 126 tablets of ginger, and the placebo group received 126 tablets of placebo for six weeks. The serum Blood Sugar 2 h post-prandial (BS2hpp), Fast Blood Sugar (FBS) and insulin, as well as Homeostasis Model Assessment (HOMA) index were analyzed before and six weeks after intervention./
Results/ The mean of FBS (P = 0.04), fasting insulin (P = 0.01), and HOMA index (P = 0.05) was reduced significantly in the ginger group six weeks after intervention in comparison to the placebo group. But the mean of BS2hpp did not show any significant reduction in the two groups (P > 0.05).
Click on the link below to learn:
How ginger inhibits enzymes involved in carbohydrate metabolism.
The herbal medicine's role in promoting glucose clearance in insulin responsive peripheral tissues.
How and why the ginger treatment significantly reduced the levels of FBS, serum insulin and HOMA index compared to the placebo group but but not the two groups in BS2hpp.