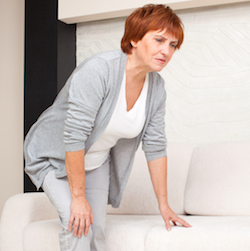 OPINION Dietary habits have been shown to influence the metabolic and inflammatory processes involved in Osteoarthritis (OA). Lower intake of antioxidants is associated with increased incidence of OA while an increased intake of flavonoids and omega-3 polyunsaturated acids decreases production of inflammatory mediators and the incidence of OA. This report will focus on the detailed preclinical and clinical investigation of flavocoxid, an anti-inflammatory medical food composition marketed for the metabolic management of OA. Published in Nutrition and Dietary Supplements, May 2010, by Robert Levy, Lakshmi Pillai and Bruce Burnett.
Integrative medicine clinicians from various professional backgrounds and fields are encountering an ever-growing population of patients/clients suffering from acute and chronic pain conditions, many of these being inflammatory in nature including; sports injuries, degenerative and inflammatory arthritis, autoimmune-related disorders, and many more. Many of these patients experience significant gastrointestinal, renal, and coagulation side-effects, and more, and may not even be aware of them until they cause a serious medical disorder. There are emerging highly standardized and evidence-based natural agents that effectively modulate the same enzyme pathways as anti-inflammatory medications with much lower side-effect profiles. One such extract with strong supporting human outcome studies, flavocoxid, will be discussed in this article with emphasis on its safety profile and balanced action across a multitude of inflammatory pathways.
Published in Nutritional Perspectives: Journal of the Council on Nutrition of the American Chiropractic Association, Vol. 36, No. 3, by David Brady, ND.