In this study, published in the Journal of Medicinal Food, researchers assessed the safety and efficacy of water-soluble chicken eggshell membrane hydrosylate (WSEM) dietary supplement (BiovaFlexÒ) on knee function, mobility, and general health for knee osteoarthritis (OA).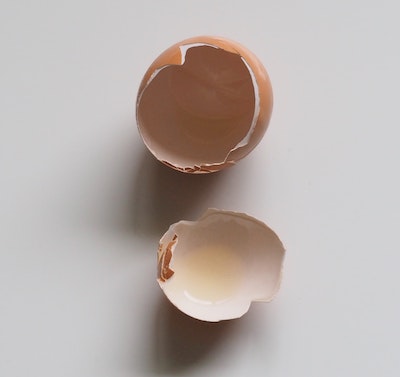 There is no standard for treatment for OA. Typical treatments focus on pain alleviation with combination therapies of pharmacological and nonpharmacological approaches, including weight loss, exercise, and physical therapy, rather than a curative treatment. And, even when pain protocols are prescribed, only half of the patients experience pain reduction. Surgery may be warranted for some severe cases but it does not always alleviate symptoms. There is a strong need to find alternative therapeutics and nutritional supple- ments as an option for symptom management.
Eggshell membrane (EM), a naturally rich source of combined protein, elastin, collagen, glucosamine, chondroitin, and hyaluronic acid, has been studied as a treatment for the management of symptoms related to OA. Studies show that EM leads to a reduction in the production of pro-inflammatory cytokines, such as interleukin-1 beta and tumor necrosis factor-alpha both in vitro and in vivo.
The double-blind randomized intervention included 2 cohorts of 44 individuals each in control and placebo groups. Outcomes were assessed periodically over 12 weeks, including the Western Ontario McMaster Osteoarthritis Index (WOMAC), the six-minute walk test (6MWT), knee range of motion (ROM) testing, and safety.
The subjects were advised to stop any use of over-the- counter nonsteroidal anti-inflammatory drugs or pain relief products for at least 14 days before the randomization visit. In addition, the subjects were advised to stop the use of acetaminophen for 24h before the randomization visit to permit an accurate baseline assessment of the WOMAC scale and its subscales.
Results of Eggshell Membrane Study
Normalized analysis (an improvement over baseline) showed that the poorest initial performers benefited the greatest from the WSEM by day 5 in the 6MWT, with the rest of the population showing significant improvement over placebo by week 12.
The normalized WOMAC Stiffness score was also significantly improved over placebo by day 5 (P < .05).
Without normalization, no statistically significant improvements were seen in WOMAC, 6MWT, and ROM testing.
The EM product was also found to be safe in this study.
Conclusion / This study found that for those who are physically compromised in their ability to ambulate (walk slower due to their joint discomfort or pain), 450 mg of the study product (BiovaFlex) had a positive impact on functional capacity (ability to ambulate) as well as on perceived joint stiffness within the initial 5 days of dosing. This improvement was also considered meaningful as it was maintained over the course of the study (12 weeks).
Source: Susan Hewlings, Douglas Kalman, and Luke V. Schneider.Journal of Medicinal Food. Sep 2019. ahead of print http://doi.org/10.1089/jmf.2019.0068