Osteoarthritis, the most common form of arthritis, is best described as wear-and-tear arthritis. While difficult to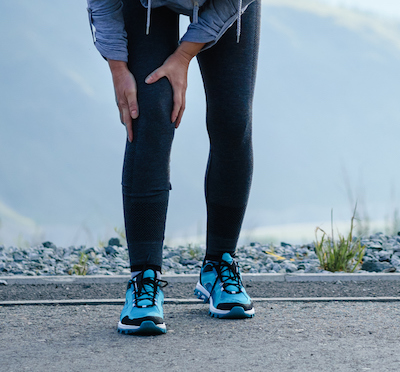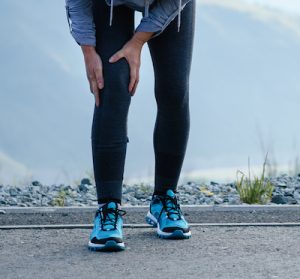 treat, these two articles show promise for integrative therapies that include laser therapy, acupuncture and botanicals.
Study One: Treatment of Osteoarthritis With Low-level Laser Therapy, Acupuncture, and Herbal Therapy: A Case Report. Published in Integrative Therapies, A Clinician's Journal, by Adam Dombrowski, BS; Krista Imre, BA; Michelle Yan, BBM; Paul Kalnins, ND, MSOM, LAc; Laura Gouge, ND; Daniel Silver, MTCM, LAc; Heather Zwickey, PhD. Full-text case study available at the end of this post.
Abstract / Osteoarthritis is a challenging diagnosis to navigate and treat. Management options range from nonpharmacological agents to surgical repair. No specific combination of therapies has yet been identified for optimal management although a variety of therapeutic options have been studied. This case report details the use of low-level laser therapy, acupuncture, and herbal medicine in a 64-y-old female with radiographically confirmed osteoarthritis. Near-complete resolution of her symptoms was associated with the multiple therapies outlined in this case report.
Study Two: Resveratrol Supplementation Reduces Pain and Inflammation in Knee Osteoarthritis Patients Treated with Meloxicam: A Randomized Placebo-Controlled Study. Published in Journal of Medicinal Food, by Bushra Hassan Marouf, Saad Abdulrahman Hussain, Ziyad Serdar Ali, and Runj Simko Ahmmad.
Abstract / Resveratrol, a polyphenolic compound, is a powerful antioxidant with remarkable anti-inflammatory properties. Inflammation and pain plays an important role in the pathogenesis of knee osteoarthritis (OA) and could cause tissue damage and morbidity. The aim of this study was to evaluate the anti-inflammatory and pain reduction activities of orally administered resveratrol in patients with knee OA. We carried out a 90-day pilot study to evaluate the ability of orally administered resveratrol, as an adjuvant with meloxicam, to decrease knee joint pain and biomarkers of inflammation in comparison with a placebo. One hundred ten men and women (45–75 years old) diagnosed with mild to moderate knee OA were treated with 15 mg per day meloxicam and either 500 mg per day resveratrol or placebo for 90 days in a double-blind, randomized control trial. Pain severity was evaluated at the beginning and at the end of treatment using Visual Analogue Scale-100 scores. Fasting blood was collected to determine serum interleukins 1b and 6, tumor necrosis factor-a, C-reactive protein, and complement proteins C3 and C4. The resveratrol-treated group experienced a time-dependent significant decrease in pain severity (P<.001). Serum levels of the biochemical markers were significantly reduced compared with the placebo-treated group (P<.01). These findings suggest that resveratrol may be an effective ''add-on'' option with meloxicam in the treatment of patients with mild to moderate knee OA.
 This article is gated for registered users in agreement with our content partners at Integrative Medicine, A Clinicians Journal. This is an additional registration to our newsletter. By registering, we can offer subscription content free of charge. Thank you.
To gain access to this article and the rest of our extensive database of full-text articles, please register below or log in here.