In this insightful video from Functional Forum, Nalini Chilkov, OMD, leading integrative oncology expert and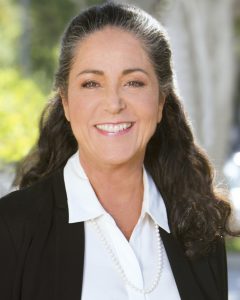 founder of the American Institute of Integrative Oncology Research and Education, discusses the importance of focusing on a patient's overall health while treating cancer. As health specialists in integrative care, you can do more than you realize to help cancer patients address not only the side effects of treatment, but also in helping the body maintain a state of wellness during and after treatment.
As she explains, there is a vast shortage of oncologists. And even fewer integrative oncologists. This is where you come in. Before immediately referring a cancer patient to a specialist, Dr. Chilkov says that your expertise is ideal to help the patient stay healthy during treatment.
Whether the patient is beginning treatment, is currently in treatment or no longer has cancer and is dealing with the long-lasting side effects, as integrative physicians you have the health model and the skills to help patients and become a valuable resource for oncologists.
Dr. Nalini Chilkov is a leading authority and pioneer in the field of Integrative Cancer Care, cancer prevention, and immune enhancement. She is the Founder of the American Institute of Integrative Oncology Research & Education and IntegrativeCancerAnswers.com. She authored the bestselling book, 3​2 Ways to OutSmart Cancer: Create a Body Where Cancer Cannot Thrive​and serves on the Scientific Advisory Boards of Mederi Foundation and Fran Drescher's Cancer Schmancer Foundation.
Dr. Chilkov has lectured at the School of Medicine at UCLA and UC Irvine and conducts seminars and training programs for clinicians worldwide. She is a popular contributor to the Healthy Living section of the Huffington Post, has been featured as a cancer expert on NBC TV, and is recognized as one of the Top 10 Online Influencers for Breast Cancer by WebMD and Dr. Mehmet Oz's ShareCare.com.
Dr. Chilkov's OutSmart Cancer Programs are recognized as the most comprehensive, science-­based, safe and natural programs for supporting cancer patients, survivors, and those who do not want to get cancer to Get Well, Stay Well and Live Well.
With more than 30 years of clinical experience combining the best of modern functional medicine with the ancient wisdom of traditional Oriental and natural healing, Dr. Chilkov is a seasoned clinician and an innovator, building bridges between modern and traditional healing paradigms and partnering with physicians to achieve the best outcomes for patients. Her private practice is located in Santa Monica (Los Angeles), California.