Full-spectrum hemp is gaining a remarkable reputation among clinicians as a fundamental and safe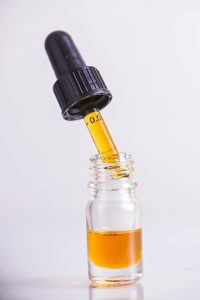 botanical for a variety of clinical purposes. In these short videos, Derrick DeSilva, MD and Rob Lutz, founder of Today's Practitioner, reviews the safety, side effects and clinical uses of full-spectrum hemp (cannabidiol).
What you will learn:
1. Safety of full-spectrum hemp
2. Why the endocannabinoid system (ECS) is called the greatest neurotransmitter system in the body
3. Potential drug interactions, especially blood thinners
4. Legality of full-spectrum hemp (as of August 2018)
---
PART 1 Full-Spectrum Hemp Safety & Side Effects with Dr. Derrick DeSilva & Rob Lutz
PART 2 Is Full Spectrum Hemp Too Good to Be True?
---
---
Derrick M. DeSilva Jr., M.D. is a practicing Internist at the Raritan Bay Medical Center in Perth Amboy, NJ. He is on the teaching faculty at JFK Medical Center in Edison, NJ, Derrick DeSilva Jr., M.D.: Senior Attending Staff, Dept. of Medicine, Raritan Bay Medical Center(RBMC), Perth Amboy, NJ, Teaching Faculty JFK Medical Center, Edison, NJ, Past-Chairman of Planning Com. Age Management Medicine Group (AMMG), Past President of American Nutraceutical Association, Recipient of the Alan Mintz Award for Excellence in Clinical Age Management Medicine, Best Doctor Award by Castle Connolly for the past 18 consecutive years, Host of "Ask the Doctor" on WCTC Radio, NJ, Published Author.
Contact Derrick M DeSilva, Jr, M.D.
629 Amboy Ave
Edison, NJ 08837
Office 732.738.8801
Cell 908.256.5560