As part of our ongoing series on full-spectrum hemp, Dr. DeSilva and Today's Practitioner's Rob Lutz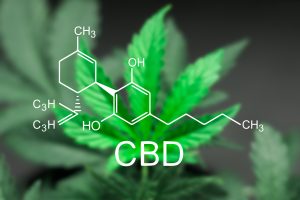 discusses the endocannabinoid system, hemp's role as an adaptogen, what is the dosage for full-spectrum hemp?, along with many other pearls of wisdom. Click here for Part 1 & 2, Clinical Fundamentals of Full-Spectrum Hemp.
What you will learn:
How does full-spectrum hemp create a homeostatic environment within the body.
The full-spectrum hemp's role as an adaptogen within the endocannabinoid system.
Clinical applications for full-spectrum hemp (sleep, anxiety/mood disorders, pain, peri-menopause, menopause, andropausal men, Parkinson's).
Side effects and mechanism of action and customization.
What is the ideal dosage of full-spectrum hemp?
Part 3 What is the Clinical Research and the Adaptogen Link
Part 4 Clinical Applications, Side Effects and Dosage
---
---
 Derrick M. DeSilva Jr., M.D. is a practicing Internist at the Raritan Bay Medical Center in Perth Amboy, NJ. He is on the teaching faculty at JFK Medical Center in Edison, NJ, Derrick DeSilva Jr., M.D.: Senior Attending Staff, Dept. of Medicine, Raritan Bay Medical Center(RBMC), Perth Amboy, NJ, Teaching Faculty JFK Medical Center, Edison, NJ, Past-Chairman of Planning Com. Age Management Medicine Group (AMMG), Past President of American Nutraceutical Association, Recipient of the Alan Mintz Award for Excellence in Clinical Age Management Medicine, Best Doctor Award by Castle Connolly for the past 18 consecutive years, Host of "Ask the Doctor" on WCTC Radio, NJ, Published Author
Contact Derrick M DeSilva, Jr, M.D.
629 Amboy Ave
Edison, NJ 08837
Office 732.738.8801
Cell 908.256.5560