Outpatient settings are home to an increasing menu of integrative therapies and complementary and alternative medicine (CAM) treatments. A new study shows that a majority of hospitalized patients find these services helpful. And just like outpatient care, patients are willing to pay out of pocket for these services, according to The Journal of Alternative and Complementary Medicine. This study is particularly helpful for hospitals and specialty clinics who are considering adding new services.

Of note is that this study has free open access on the The Journal of Alternative and Complementary Medicine website until April 28, 2017. Click on this link to gain access to the full study.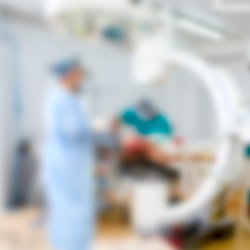 The study, "Inpatients' Preferences, Beliefs, and Stated Willingness to Pay for Complementary and Alternative Medicine Treatments," led by Lori Montross-Thomas, PhD,  from University of California, San Diego (UCSD), UCSD Moores Cancer Center, UCSD Center for Integrative Medicine, and True Wellness Acupuncture, San Diego, CA identified a list of complementary and alternative services based on feedback from a group of adult patients. Montross-Thomas and fellow authors also identified integrative services patients would pay for and how these same patients believed the treatments would benefit them.
To gain access to this article and the rest of our extensive database of full-text articles, please register below or log in here.