This week we feature a round up of integrative medical news published in the last 30 days.
Prebiotics Support Beneficial REM Sleep and Reduced Stress Response
Emergency Room Doctors Warn of "natural cures" that promote high-concentration peroxide cleanses.
Lianhuaqingwen's antiviral activity and immunomodulatory effects discovered on viral influenza infections.
---
Integrative Medical News Round Up
Prebiotics, Sleep and Stress Reduction
A University of Colorado study, published in Frontiers in Behavioral Neuroscience, suggests that a diet rich in prebiotics  could improve sleep, support the gut microbiota and promote optimal brain and psychological health.
We found that dietary prebiotics can improve non-REM sleep, as well as REM sleep after a stressful event," said Robert Thompson, a post-doctoral researcher in the Department of Integrative Physiology and first author."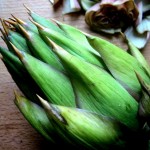 Researchers discovered that a  healthy level of prebiotics can balance gut bacteria, which helps the body recover from a stressful event. After a chow diet enhanced with prebiotics and bioactive milk fractions, the mice test subjects resumed normal sleeping patterns more quickly following a stressful event. According to the study, "rats eating test diet, compared to control diet, had increased time spent in REM sleep following stressor exposure or REM rebound."
REM rebound is associated with a decreased risk of post traumatic stress disorder. The researchers concluded that prebiotics may be stress protective, which confers with other reports that individual prebiotics can reduce stress-evoked GI distress. They say the study results are not enough to suggest that prebiotics can be prescribed as a sleep aid. More studies are needed to study the effects on humans.
Click Here for the Full Research Report on Prebiotics, Sleep and Stress
---
Deadly Outcomes Associated with Peroxide Ingestion
High-concentration peroxide, sometimes promoted in alternative medicine circles for cleanses or as a so-called "natural cure," can lead to numerous life-threatening ailments and death itself, according to a paper published in Annals of Emergency Medicine.
"Ingesting high-concentration peroxide can cause embolisms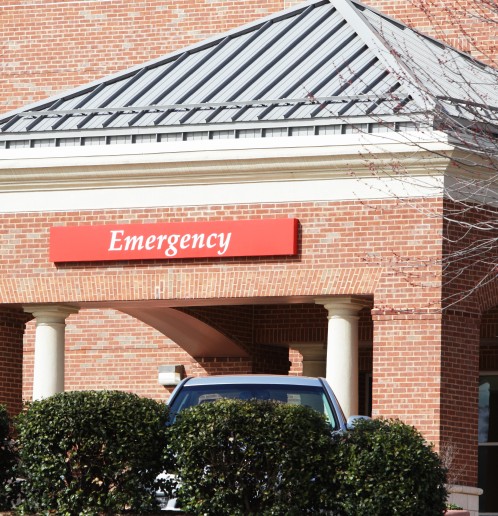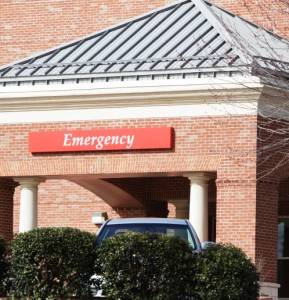 affecting the cardiac, respiratory and neurological systems, leading to permanent disability or death," said lead study author Benjamin Hatten, MD, MPH, of the University of Colorado School of Medicine in Aurora, Colo. "Though touted by the alternative and complementary medicine communities as 'super water,' peroxide should not be ingested for any reason. Because there are also industrial uses, some ingestions have been accidental because of its resemblance to water."
Dr. Hatten examined 10 years of poison control records for high-concentration peroxide ingestion (concentration strength of 10 percent or greater). Almost 14 percent (13.9 percent) of reported cases had embolic events and 6.8 percent of cases either died or exhibited continued disability.
Click Here for Full Study: ER Warnings about Peroxide Cleanses
---
Chinese Lianhuaqingwen Capsule Exerts anti-influenza Activity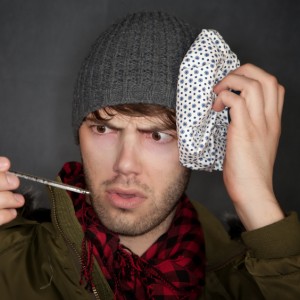 Lianhuaqingwen Capsule (LH-C), a traditional Chinese medicine (TCM) formula, has been widely prescribed in China for ten years as a method to treat respiratory tract infectious diseases. As reported here in Today's Practitioner, previous studies confirm positive health effects of LH-C on acute bronchitis, asthma, COPD and mild H1N1 infection (Read Shorter Influenza Duration with Lianhuaqingwen).
This study determined the antiviral activity of LH-C and its immunomodulatory effects on viral infection. Study results:
LH-C inhibited the proliferation of influenza viruses of various strain in vitro, with the 50% inhibitory concentration (IC50) ranging from 0.35 to 2 mg/mL.
LH-C blocked the early stages (0–2 h) of virus infection, it also suppressed virus-induced NF-kB activation and alleviated virus-induced gene expression of IL-6, IL-8, TNF-a, IP-10, and MCP-1 in a dose-dependent manner.
LH-C treatment efficiently impaired the nuclear export of the viral RNP.
A decrease of the viral titers in the lungs of mice were observed in groups administered with LH-C. The level of inflammatory cytokines were also decreased in the early stages of infection.
LH-C, as a TCM prescription, exerts broad-spectrum effects on a series of influenza viruses, including the newly emerged H7N9, and particularly regulates the immune response of virus infection. Thus, LH-C might be a promising option for treating influenza virus infection."

Click Here for Full Text Study