Outpatient settings are home to an increasing menu of integrative therapies and complementary and alternative medicine (CAM) treatments. A new study shows that a majority of hospitalized patients find these services helpful. And just like outpatient care, patients are willing to pay out of pocket for these services, according to The Journal of Alternative and Complementary Medicine. This study is particularly helpful for hospitals and specialty clinics who are considering adding new services.

Of note is that this study has free open access on the The Journal of Alternative and Complementary Medicine website until April 28, 2017. Click on this link to gain access to the full study.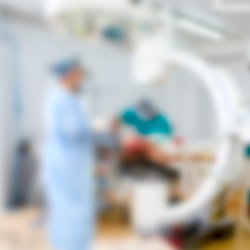 The study, "Inpatients' Preferences, Beliefs, and Stated Willingness to Pay for Complementary and Alternative Medicine Treatments," led by Lori Montross-Thomas, PhD,  from University of California, San Diego (UCSD), UCSD Moores Cancer Center, UCSD Center for Integrative Medicine, and True Wellness Acupuncture, San Diego, CA identified a list of complementary and alternative services based on feedback from a group of adult patients. Montross-Thomas and fellow authors also identified integrative services patients would pay for and how these same patients believed the treatments would benefit them.
What Integrative Therapies do Patients Value?
Inpatients most commonly reported that healthy food (85%), massage therapy (82%), and humor therapy (70%) would be helpful during their hospital stay. Additionally, inpatients indicated they would be most willing to pay for healthy food (71%), massage therapy (70%), and stress management (48%) (see the tables below for more).
During each interview, the researcher described 11 commonly provided complementary and alternative services:
Acupuncture
Aromatherapy
Art therapy
Guided imagery
Healthy food
Humor therapy
Massage therapy
Music therapy,
Pet therapy
Reiki
Stress management
Table 1 Helpfulness and Willing to Pay for Integrative and CAM Therapies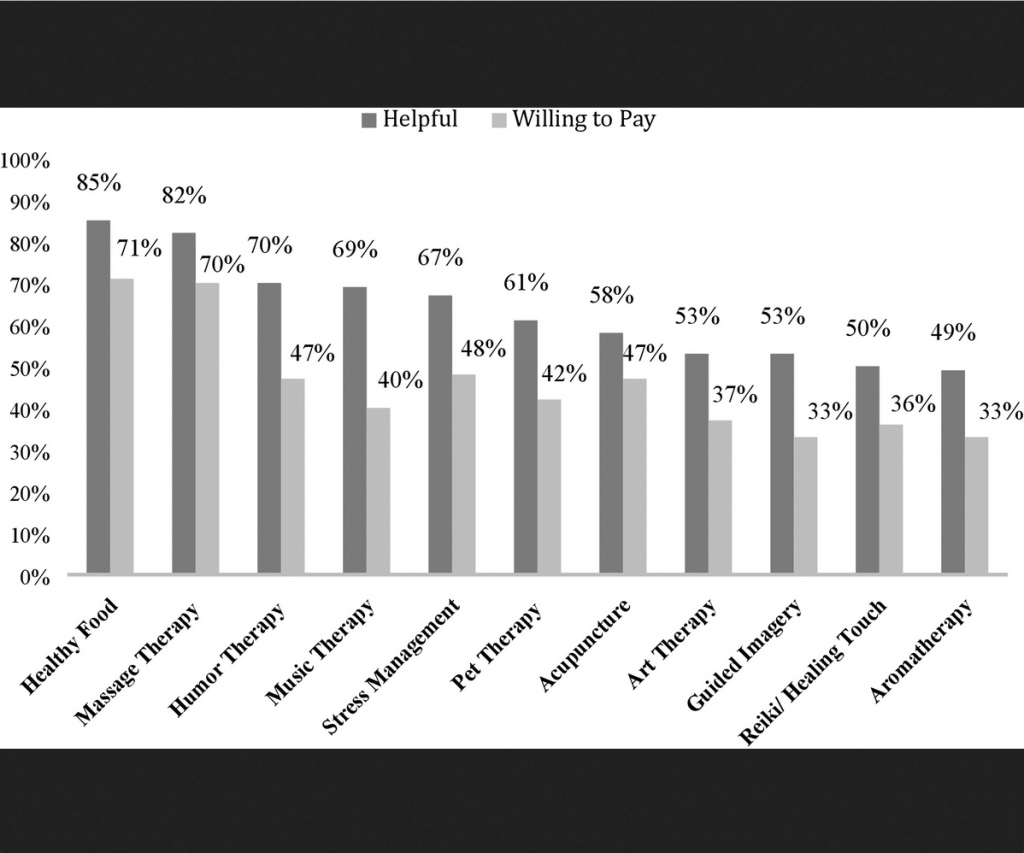 According to the study authors, "A significant number of inpatients reported that having a CAM service would increase their overall satisfaction with the hospitalization experience.
Table 2 What do Hospitalized Patients Gain from CAM Therapies?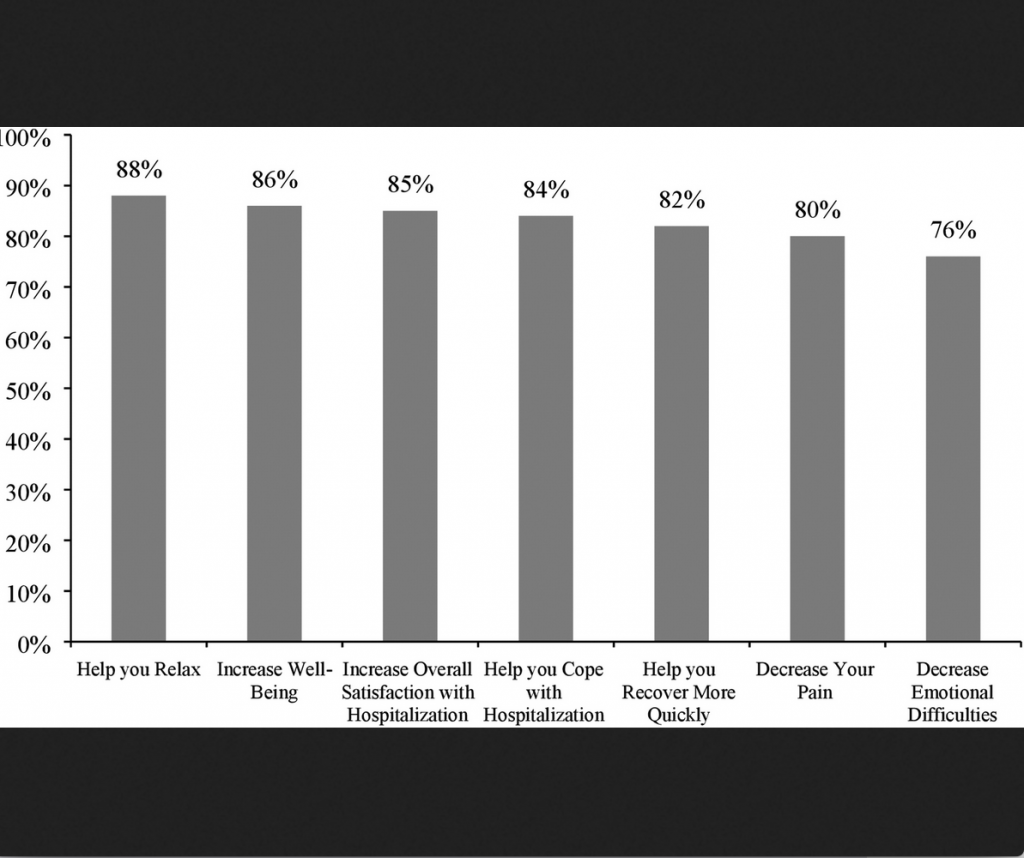 Given the growing need for hospital systems to improve inpatient satisfaction for a range of reasons, including shorter hospital stays, increased cost savings, fewer potential lawsuits, and enhanced competiveness in the medical system marketplace, this finding merits further study." "These findings should help all decision makers in value-based hospital systems that are seeking to enhance patient-experience and better understand costs and potential cost savings," says The Journal of Alternative and Complementary Medicine Editor-in-Chief John Weeks, Seattle, WA.