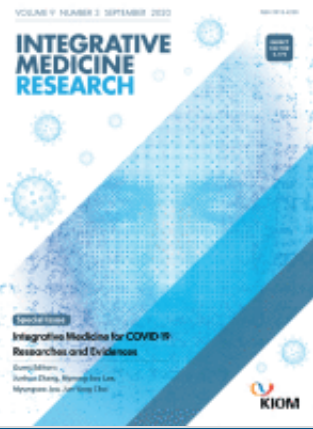 The Sept. 2020 special edition of the Integrative Medicine Research Journal is dedicated exclusively to COVID-19 research. For your ease of use, we've compiled all the articles here in a list. Please click through to each article, all are open access.
Editors Drs. Myeong SooLee, Eunhye Song write: "Given these diverse contributions, this special issue addresses and brings together the current and traditional knowledge and insights together. There is a growing international recognition and collective understanding on the effectiveness of the integrative and complementary medicine for the treatment of COVID-19 as supported by the included articles in this special issue. We are in the middle of rapidly changing pandemic era and hope this special issue would give the readers, including clinicians, researchers, policy makers, and other health professionals, the inspiration for the future researches, decisions, and development of tools to promote public health and combat the novel disease in the pandemic era."
The following diagram traditional, complementary and integrative medicine evidence map for interventions, outcomes and effects, as outlined in the article, Evidence map on the contributions of traditional, complementary and integrative medicines for health care in times of COVID-19, Article Number 100473.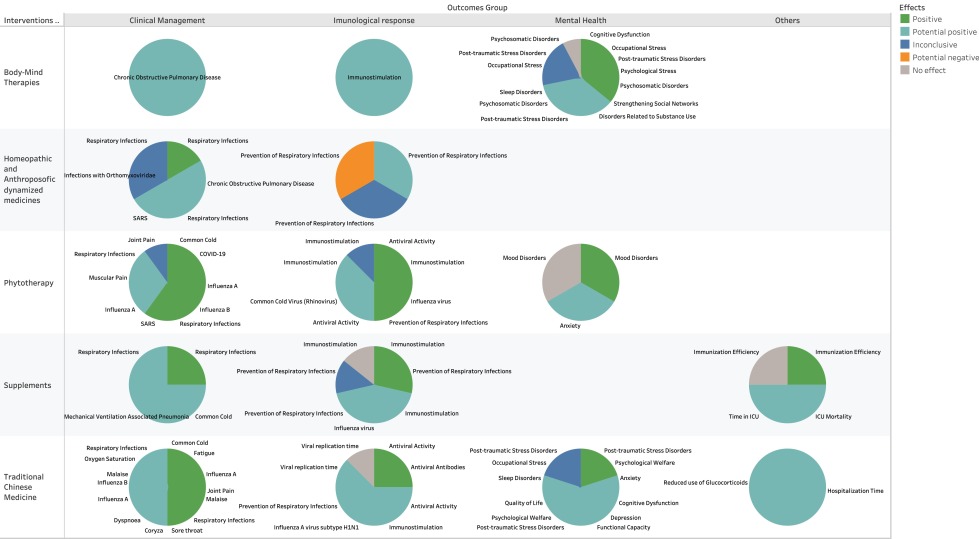 Characteristics of registered studies for Coronavirus disease 2019 (COVID-19): a systematic review Article Number 100426 Ming Yang, Ya-xi Shang, Zi-yu Tian, Min Xiong, Chun-li Lu, Yue Jiang, Yao Zhang, Ying-ying Zhang, Xin-yan Jin, Qiu-bai Jin, Ying Zhang, Merlin L. Willcox, Jian-ping Liu
The evaluation of online course of Traditional Chinese Medicine for Medical Bachelor, Bachelor of Surgery international students during the COVID-19 epidemic period Article Number 100449 Qing Zhang, Yi-Jing He, Yu-Hang Zhu, Min-Chen Dai, Man-Man Pan, Jia-Qi Wu, Xian Zhang, Ying-Er Gu, Fang-Fang Wang, Xiang-Rong Xu, Fan Qu
Telemedicine Center of Korean Medicine for treating patients with COVID-19: a retrospective analysis Article Number 100492 Dong-su Kim, Hongmin Chu, Baek Ki Min, YoungJoo Moon, Seongjun Park, Kwangho Kim, Shin-Hyeok Park, Young-Don Kim, Mideok Song, Gun-hee Choi, Eunkyoung Lee