For women who are overweight or obese and are unable to exercise, new research appearing online in The FASEB Journal suggests combining acupuncture with an electrical current may help. In the report, an international team of researchers used electroacupuncture to assist with muscle contraction, which led to improved blood sugar regulation. This research also may benefit women with polycystic ovarian syndrome (PCOS), the most common hormonal disorder among women, which is associated with prediabetes and an increased risk of developing Type 2 diabetes.
"This study has the potential to gain better quality of life for patients with prediabetes and reduced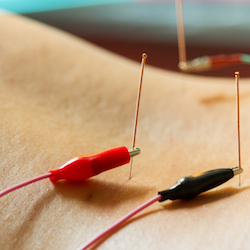 capacity to regulate blood sugar levels, especially for those who have difficulties performing voluntary exercise," said Elisabet Stener-Victorin, Ph.D., associate professor and study author at the Department of Physiology and Pharmacology and Reproductive Endocrinology and Metabolism, Karolinska Institute in Stockholm, Sweden.
Electroacupuncture and Reduced Blood Sugar Levels
The scientists used a cohort of overweight and obese women with and without PCOS. Changes in blood sugar levels were measured during and after 45 minutes of acupuncture. Blood glucose regulation was improved in both women with and without PCOS after 45 minutes of treatment. "Acupuncture is tried and true, for at least certain symptoms," said Thoru Pederson, Ph.D., Editor-in-Chief of The FASEB Journal. "Here we have a new possibility centered on a disease of massive morbidity."
Researchers also used a group of rats to investigate the mechanism leading to blood glucose uptake. They found that electroacupuncture causing muscle contractions activates the autonomic nervous system in rats and that the blood glucose-regulating effect was reversed by administering drugs that block the autonomic receptors. This study has important clinical
Abstract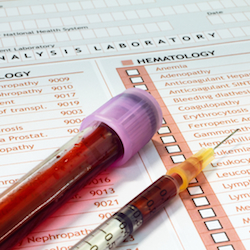 A single bout of low-frequency electroacupuncture (EA) causing muscle contractions increases whole-body glucose uptake in insulin-resistant rats. We explored the underlying mechanism of this finding and whether it can be translated into clinical settings. Changes in glucose infusion rate (GIR) were measured by euglycemic–hyperinsulinemic clamp during and after 45 min of low-frequency EA in 21 overweight/obese women with polycystic ovary syndrome (PCOS) and 21 controls matched for age, weight, and body mass index (experiment 1) and in rats receiving autonomic receptor blockers (experiment 2).
The GIR was higher after EA in controls and women with PCOS. Plasma serotonin levels and homovanillic acid, markers of vagal activity, decreased in both controls and patients with PCOS. Adipose tissue expression of pro-nerve growth factor (NGF) decreased, and the mature NGF/proNGF ratio increased after EA in PCOS, but not in controls, suggesting increased sympathetic-driven adipose tissue metabolism.
Conclusion
Administration of α-/β-adrenergic receptor blockers in rats blocked the increase in GIR in response to EA. Muscarinic and dopamine receptor antagonist also blocked the response but with slower onset. In conclusion, a single bout of EA increases whole-body glucose uptake by activation of the sympathetic and partly the parasympathetic nervous systems, which could have important clinical implications for the treatment of insulin resistance. Autonomic nervous system activation mediates the increase in whole-body glucose uptake in response to electroacupuncture.
Information provided by the FASEB Journal, Federation of American Societies for Experimental Biology.
Reference: Anna Benrick, Milana Kokosar, Min Hu, Martin Larsson, Manuel Maliqueo, Rodrigo Rodrigues Marcondes, Marzia Soligo, Virginia Protto, Elisabet Jerlhag, Antonina Sazonova, Carl Johan Behre, Kurt Højlund, Peter Thorén, Elisabet Stener-Victorin. Autonomic nervous system activation mediates the increase in whole-body glucose uptake in response to electroacupuncture. The FASEB Journal, 2017; fj.201601381R DOI: 10.1096/fj.201601381R