Reno, NV – Klaire Labs (SFI USA) today announced the launch of Saccharomyces boulardii powder. Complete with a dual scoop for measuring accuracy, this clean-label formulation is particularly effective and uniquely convenient for use in high-potency titration protocols. "In response to practitioner requests to simplify protocols recommended by Dr. Sid Baker and others, we are pleased to introduce a powder form of our popular S. boulardii product," states Pam Conboy, Marketing Director at Klaire Labs, "True to the Klaire Labs legacy of purity and potency, our powder contains one single ingredient: Saccharomyces boulardii."
Saccharomyces boulardii is a nonpathogenic, transient yeast. Since its discovery in 1920,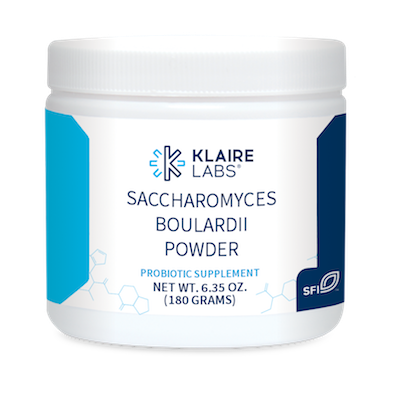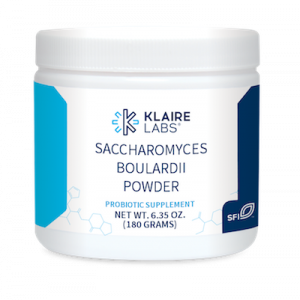 clinicians worldwide have used S. boulardii to support normal bowel transit time, promote healthy immune and inflammatory response, and bolster gastrointestinal microbiota diversity, particularly in conjunction with antibiotic therapy. S. boulardii is also commonly used to safely and effectively displace undesirable yeast species, which may play a beneficial role in neurological health, particularly for individuals on the spectrum.*
S. boulardii has a long track record of demonstrated efficacy and safety in both animal experiments and human clinical trials.* As recently as 2016, the European Society for Pediatric Gastroenterology, Hepatology, and Nutrition recommended its use based on the quality of evidence.1
1. Szajewska H, Canani RB, Guarino A, et al. Probiotics for the prevention of antibiotic-associated diarrhea in children. J Pediatric Gastroenterol Nutr. 2016 Mar;62(3):495-50
---
About Klaire Labs / Since 1969, the Klaire Labs name has been trusted to deliver clean, highly effective nutraceutical formulations suitable for the most sensitive individuals among us.