Lumina Health Partners is launching a telehealth no-cost webinar for healthcare providers to guide them in launching telehealth services. This webinar, taking place on March 26 at 10 a.m. CT will offer practical solutions on establishing telehealth services as well as information on how to properly document, code and bill for such services.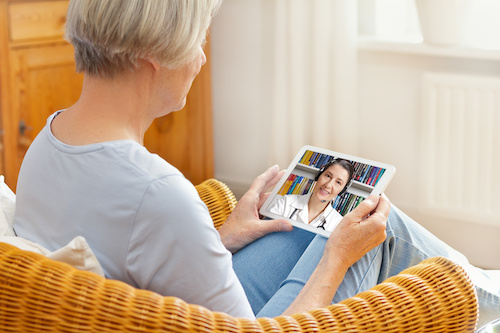 Responding to the growing pressures placed on the healthcare industry from the COVID-19/ Coronavirus pandemic, the Trump Administration has announced an expansion of Medicare telehealth coverage that will enable beneficiaries to receive a wider range of healthcare services from their doctors without having to travel to a healthcare facility.
As of March 6, 2020, Medicare—administered by the Centers for Medicare & Medicaid Services (CMS)—will temporarily pay clinicians to provide telehealth services for beneficiaries (Source: CMS.gov) and most, if not all, commercial payers are following suit.
While many physicians have not used video conferencing (synchronous technology) to care for their patients, this temporary expansion of telehealth services, places providers and patients in a challenging situation as they are required to adopt this technology quickly.
"Telehealth visits are a great way for providers to treat patients, manage patient anxiety and concerns related to the virus and save emergency room capacity for the very sick patients who truly need it. The challenge for physicians is that they may not know how to conduct a telehealth visit — which is where this webinar will help." Daniel J. Marino, Managing Partner, Lumina Health Partners
Patient Care in Crisis: How to Launch, Code and Bill Telehealth Services
Complimentary webinar for healthcare providers in response to Coronavirus/COVID-19
Live: Thursday, March 26, 2020 @ 10 a.m. CST (Also available on-demand)
This Lumina telehealth webinar is co-hosted by Dr. George Mayzell and Lucy Zielinski and will be moderated by Daniel J. Marino. The webinar will provide an overview of telehealth services and practical tips to launch this program, as well as a demonstration of a telehealth visit.
Providers can expect to receive relevant knowledge on:
1. How to set up a telehealth visit
2. Proper ways to document and code the visit
3. Recommended "easy-to-use" technology currently available to quickly launch a telehealth program.
For more information or to register for the event: https://go.luminahp.com/launch-telehealth-in-crisis-webinar