Researchers at Karolinska Institutet in Sweden have discovered a new sensory organ that is able to detect painful mechanical damage, such as pricks and impacts. The discovery is published in the journal Science.
An essential prerequisite for the survival of an organism is the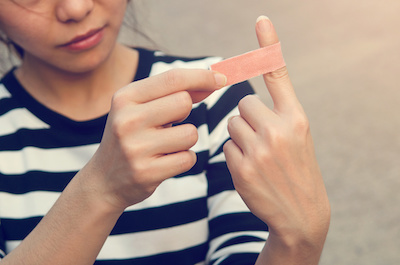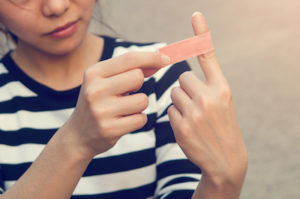 ability to detect and respond to stimuli that cause pain. The current belief is that aversive and noxious stimuli directly activate nociceptive sensory nerve endings in the skin.
However, a new organ has been discovered that leads to better understanding about pain. Researchers at Karolinska Institutet have now discovered a new sensory organ in the skin that is sensitive to hazardous environmental irritation. It is comprised of glia cells with multiple long protrusions and which collectively go to make up a mesh-like organ within the skin. This organ is sensitive to painful mechanical damage such as pricks and pressure.
"We demonstrate a direct excitatory functional connection to sensory neurons and provide evidence of a previously unknown organ that has an essential physiological role in sensing noxious stimuli. Thus, these glial cells, which are intimately associated with unmyelinated nociceptive nerves, are inherently mechanosensitive and transmit nociceptive information to the nerve."
The study describes what the new pain-sensitive organ looks like, how it is organized together with pain-sensitive nerves in the skin and how activation of the organ results in electrical impulses in the nervous system that result in reflex reactions and an experience of pain.
The cells that make up the organ are highly sensitive to mechanical stimuli, which explain how they can participate in the detection of painful pinpricks and pressure. In experiments, the researchers also blocked the organ and saw a resultant decreased ability to feel mechanical pain.
"Our study shows that sensitivity to pain does not occur only in the skin's nerve fibres, but also in this recently-discovered pain-sensitive organ. The discovery changes our understanding of the cellular mechanisms of physical sensation and it may be of significance in the understanding of chronic pain," says Patrik Ernfors, professor at Karolinska Institutet's Department of Medical Biochemistry and Biophysics and chief investigator for the study.
Conclusion/ Pain has been thought to be initiated by activation of free nerve endings without end organs in the skin. In contrast to this paradigm, Abdo et al. discovered a previously unknown mesh-like organ covering the skin that senses dangerous environmental stimuli. This organ is built from specialized glial cells located in the epidermal-dermal border and is sufficient and required for initiation of mechanical pain transduction.
Source: Abdo H, Calvo-Enrique L, Martinez Lopez J, Song J, Zhang MD, Usoskin D, El Manira A, Adameyko I, Hjerling-Leffler J, Ernfors P. Specialized cutaneous Schwann cells initiate pain sensation. Science, 2019 DOI: 10.1126/science.aax6452