Editor's Note: The following is from Alka Gupta, MD, and Chiti Parikh, MD, Co-Directors, Integrative Health and Wellbeing, New York-Presbyterian and Alumni of the Leadership Program in Integrative Healthcare at Duke University. Gupta and Parikh take readers through their plans, from inception to completion, to create an integrative healthcare program at New York-Presbyterian (NYP), in collaboration with Weill Cornell Medicine.
We entered the field of Integrative Health and Medicine with a desire to teach, educate, and partner with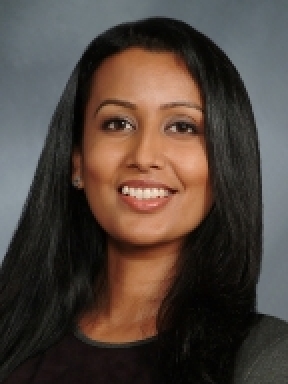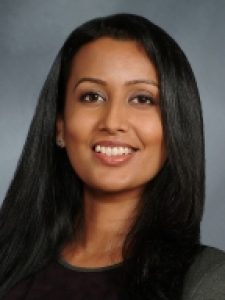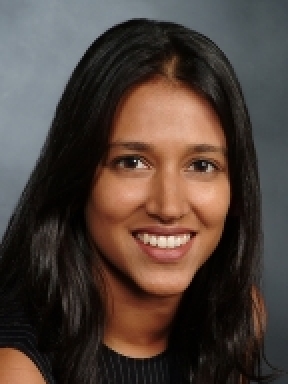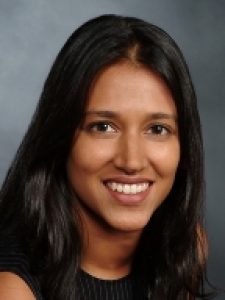 our patients while they work toward optimizing their health. Our comprehensive approach to health care includes listening to each person's story, and empowering them to take steps toward a healthy lifestyle. With this vision in mind, we launched and now lead The Integrative Health and Wellbeing Program at New York-Presbyterian (NYP), in collaboration with Weill Cornell Medicine.
When we began this venture, we took a great deal of time to learn how others had developed and sustained similar programs. We visited established Integrative Health programs around the country, and were also fortunate to participate in the second cohort of the Leadership Program in Integrative Healthcare at Duke University, where we met a remarkable community of faculty, providers, administrators, and others who are actively expanding the footprint of the integrative approach in the U.S. and globally.
We thought it equally important to understand our own institution and the patients we would soon serve. Through our process of discovery, we applied what we had learned into a new model, and launched The Integrative Health and Wellbeing Program at NYP. Our current roles include oversight of strategy, delivery of care, financials, and communications.
Building and Integrative Health Program
There are several elements that have been integral to our early success: stakeholder engagement, strategic planning, organizational structure and operations, marketing and communications, building performance metrics, and building our team. We'll focus on these areas in this article, with the hope that our path will be helpful to some of you in your endeavors.
Stakeholder Engagement
Engaging stakeholders has been critical at every stage. We began with our leaders, such as the division chief of hospital medicine and the chair of the department of medicine, and eventually met with the hospital's executive leadership. These leaders were remarkably supportive, and we have now created a structure that regularly engages these individuals. These touchpoints have ensured that they have remained informed about our progress, that we obtain continuous feedback, and that we have champions who can help us overcome obstacles as they arise.
Engagement from all levels has also helped us to grow our patient base. Initially, people learned about us through our website, or through word of mouth. But gradually, we found that increasing numbers of patients were being referred from other providers, both inside and outside Cornell and NYP. Our internal engagement has also helped to establish clinical champions across departments and divisions, which has led to more seamless coordination of care.
In addition to involving leadership, it was vitally important to learn more what our patients needed. We accomplished this through regular interactions with numerous department chairs, division chiefs, and faculty members – particularly those in ambulatory medicine, hospital medicine, medical oncology, radiation oncology, and pain management. We have found that some of our most vocal champions have been nursing directors, and representatives from our social work and care coordination teams.
Developing a Strategic Business Plan
It's crucial to develop a strategic business plan for success. Our plan outlined what short-term and long-term success looked like, which then dictated program structure, initial program content, and elements of operations. Considering the hospital's priorities and ours, as well as the existing evidence base, we decided to launch with an initial focus on oncology and pain management. We established a timeline that included a soft opening within a space shared with another Weill Cornell practice, and it is here that we currently offer physician consultations, nutritional services, acupuncture, massage therapy, and instruction on mind-body therapies such as mindfulness, meditation, and yoga.
Our initial goals were broad: we wanted to build clinical volume, and ensure that we integrated seamlessly within the larger medical center, and then within the regional and national community. Launching the clinical program in this setting has given us two years to learn, adapt, and grow before we move into our new, much larger home in 2018 – there, we will have the ability to reach a much higher number of patients in both one-on-one and group settings.
Organization and Operation
We took almost a year to finalize our organizational structure and solidify where the program would fit within the hospital system. Our initial approach was to launch as a collaboration between NYP and Weill Cornell, with the eventual goal of offering integrative health care in outpatient and inpatient settings across the hospital's numerous sites. Therefore, anchoring our program at a high level within both institutions has ensured that we have had the right people at the table as we have made strategic and programmatic decisions.
Marketing and Communication
We learned early that the key to communicating about our program was education. This is an easily misunderstood field – understandably so, given the multiple terms such as alternative medicine, complementary medicine, holistic medicine, lifestyle medicine, and functional medicine, that are often used interchangeably.
We have spent countless hours speaking to healthcare providers at divisional meetings, grand rounds, and in one-on-one meetings explaining how the integrative approach can help their patients. Ultimately, all health care providers want their patients to be healthier and more engaged, and these have been effective ways to pass accurate information to our colleagues.
Our external communications have been limited thus far, and have been via existing programs such as corporate health seminars at financial and law firms in New York City, and the creation of short explanatory and biographical videos, where patients visiting our website can hear about integrative health care in our own words.
Performance Indicators
Our vision is to provide affordable services, improve access to these services, and ultimately create a financially sustainable program, because we can only help our patients if we continue to exist. We kept these three objectives in mind as we defined key performance indicators.
In addition to the performance measures already in place at Cornell, we also chose to track the number of new patients coming into the program. We found that close to half of our patients were new to Cornell and NYP as well. We also tracked the bloodwork, imaging, and referrals we were generating when treating each new patient.
For more process-based metrics, we examine how many patients arrive late, as well as the average amount of time between a patient's arrival and when they are ready to be seen by a provider. Because we often bill based on time, every minute counts, so it's important to be as efficient with our time as possible. We are also in the process of collecting patient experience surveys and work culture scores.
We only choose measures for which we can realistically collect data, and measures that we can reasonably act upon. Specific individuals on our practice management and administrative team are responsible for the different elements of these reports. This has engaged the entire team, and has helped each individual become invested in the success of the program.
Building our Team
Our team of clinicians and administrative staff represent perhaps our greatest success. The recruitment, hiring, and staffing process was long, but exciting. Two of our clinicians were already working within NYP, and bringing them into our program helped us to gain acceptance early on. When hiring our acupuncturist and massage therapist, we looked for providers who have worked in a medical system before, and who were used to seeing complex patients with several co-morbidities.
Together with the support of NYP and Weill Cornell Medicine, we look forward to further expanding the number of patients we can reach. We envision this program perhaps becoming one of the best in the country, by providing truly comprehensive care to improve health and well being.
Author Bios: Alka Gupta, MD, and Chiti Parikh, MD are Co-Directors, Integrative Health and Wellbeing, New York-Presbyterian and Alumni of the Leadership Program in Integrative Healthcare at Duke University