This retrospective study from Mayo Clinic shows that enhancing the relationship between patients and pharmacists could significantly lower readmission rates by up to 50% for patients taking at least one high-risk medication.
The three-year study at tertiary care center reviewed outcomes among patients who did or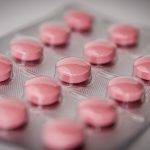 did not have a post-hospital dismissal pharmacist visit immediately before a clinician visit. Patients were at least 18 years old and were taking at least 10 total medications at hospital dismissal, 1 or more of which were high-risk medications. High-risk medication classes included oral anticoagulants, low-molecular-weight heparins, antiplatelet agents, insulin, noninsulin hypoglycemic agents, and loop diuretics.
Pharmacists + Clinician Group Advantages
The study cohort included 502 patients in each group (pharmacist + clinician group and clinician-only group). After adjusting for differences in background demographic characteristics, patients in the pharmacist + clinician group were significantly less likely to be readmitted to the hospital within 30 days post dismissal compared with the clinician-only group (hazard ratio, 0.49; 95% CI, 0.35-0.69; P<.001).
Patients in the usual care (UC) group were seen by a clinician only for a 30-minute visit; patients in the pharmacist and clinician collaborative (PCC) group were seen by a pharmacist for 30 minutes immediately before a 30-minute clinician visit. Clinicians included physicians, nurse practitioners, and physician assistants and were members of the Department of Family Medicine or the Division of Primary Care Internal Medicine.
During the visit in the PCC group, a pharmacist completed medication reconciliation, identified medication discrepancies, screened for drug interactions and high-risk medications, assessed adherence, identified drug therapy problems, and documented a clinical note on a standard documentation template. All recommendations were shared with the provider via verbal, written, or electronic means before the provider appointment with the patient.
Advantages of this Pharmacist Partner Protocol
1. Patients were 50% less likely to be readmitted by 30 days compared with those seeing only a clinician.
2. Patients taking medications that place them at high risk for hospital admissions due to adverse drug events are ideal candidates for pharmacist involvement.
3. The expertise of the pharmacist and the focus on pharmaceutical care helps ensure that issues with these medications are identified and resolved.
4. While the pharmacists focused on medications, the clinicians were able to spend more time on disease management.
Conclusion
Patients seen by a pharmacist immediately before a clinician visit after hospital dismissal had a lower risk of readmission than patients who had a clinician-only visit. Patients taking high-risk medications for hospital admissions are ideal candidates for pharmacist involvement.
Click here to download the full text study.