The new Lifestyle Medicine (LM) diplomas and lifestyle medicine's recent addition to the curriculum at medical schools such as Cambridge University represent its emergence as a standalone specialty. However, despite its basis in a holistic approach to health, LM is not a complementary or alternative form of medicine. It is a mainstream, evidence-based specialty that uses lifestyle therapeutic approaches to prevent, treat, or modify non-communicable chronic diseases that account for 71% of death worldwide. But during the COVID-19 pandemic, we've seen LM's potential application to communicable diseases, too, as chronic conditions like obesity and Type-2 diabetes mellitus were added to the list of conditions that increase the risk of severe illness from COVID-19.
Lifestyle medicine promotes health behavior change, and the approach is often broken down into seven pillars in the areas of:
Nutrition
Movement
Emotional wellbeing/Stress management
Sleep
Becoming substance free
Good hydration
Getting outdoors
The pillars are evidence-based, drawing on a growing body of data from a range of disciplines that demonstrates the clinical importance of lifestyle factors in health. In fact, LM is an interdisciplinary field of internal medicine, psychosocial and neurosciences, public and environmental health, and biology.
Lifestyle Medicine is a comprehensive modality that thoroughly addresses the very wide range of disease causes, such as low-grade systemic inflammation, a dysregulated stress axis, and metabolic dysfunctions.
Lifestyle Medicine interventions include health risk assessment screening, health behavior change counseling, and clinical application of lifestyle modifications. It is often prescribed in conjunction with pharmacotherapy and other forms of therapy.
Widening Your Horizons By Becoming a Lifestyle Medicine Practitioner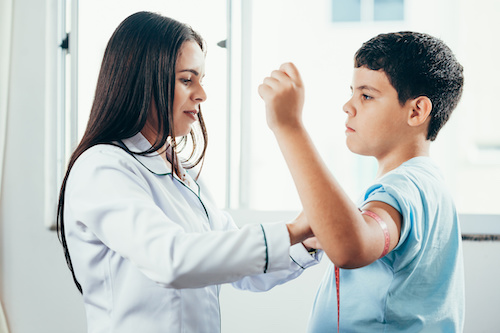 Thanks to the qualifications and training programs available and the fact that LM is part of mainstream medicine–a widely-accepted and understood area of medicine–it is possible to see patients across the world from many different backgrounds.
Lifestyle Medicine makes the ideal match for telemedicine, as much of the care doesn't need to be delivered in an office. This may be particularly desirable to clients who have a chronic health condition that raises their risk of serious illness in the case of COVID-19, patients with disabilities, or issues with mobility due to morbid obesity or other diseases. It is also convenient for people who work full-time, run a business or have children, and find it difficult to fit appointments into their schedule.

Greater Recognition and Success in Lifestyle Medicine
You may recognize many of the seven pillars of LM in your current recommendations and offerings. However, while as a nutritionist or other type of health practitioner may have allowed you to help those who have been refused surgery due to weight-related health problems or smoking, to aid clients with suboptimal nutrient levels or deficiencies with other chronic diseases, LM will likely afford an even more extensive framework, useful tools and added prestige that can lead to greater successes and recognition for you and your practice.
A More Secure Future as a Lifestyle Medicine Practitioner
The COVID-19 pandemic brought about its own set of unique trends, and one of them was an immediate change in lifestyle. In a study on self-quarantine and weight gain, twenty-two percent of the survey participants stated that they had gained 5-10 pounds. Ninety-one percent of the sample said that they spend more time at home now than before COVID-19.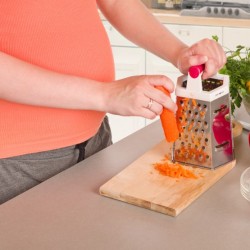 Another study looked at emotional eating in pregnant women during the COVID-19 pandemic and its link to gestational weight gain. The results indicated that emotional eating occurred in a proportional number of pregnant women during the period, which was associated with excess gestational weight gain caused by an increased intake of certain foods like cereals and oil. These trends may continue just as the pandemic is thought to continue for a number of years.
Luckily, lifestyle medicine can respond to these challenges and trends in an effective way. As pointed out in the American Journal of Lifestyle Medicine, "treating the cause" is the foundation and more important component of any present or future sustainable health care system. This may be the perfect moment to officially adopt the LM model.
The sustainability factor that LM offers applies to your practice, too. Perhaps you have seen a decline in workload since the COVID-19 pandemic and would like to begin using a more secure model of healthcare. LM could provide this.
How to Become an Lifestyle Medicine Practitioner
Training in lifestyle medicine can be costly and involve numerous eligibility requirements. However, incorporating lifestyle medicine into your practice can be easy and cost-effective with a little research. There are new turnkey systems and training options of which you can take advantage.
The major challenges of opening an LM practice are thought to include:
The current lack of standardized guidelines.
The lack of expertise in the components of practice outside of patient care, such as billing, business, management, and marketing.
The lack of LM practice support systems, services, and resources both offline and online.
One method of mitigating these challenges is to select online tools to help with marketing, billing, and other tasks that are complex, time-consuming or costly to outsource to a freelancer or staff member. These tools get updated as new standardized guidelines come into play without any effort on your part. They can provide professional, user-friendly solutions that you can offer to patients, and require minimal modifications while allowing you to personalize the approach to closely meet the needs of each individual client.
When it comes to training for coaches, nutritionists, physicians, and other health practitioners, there is a range of options. Certification programs are available for coaches, graduate certificates and masters programs are available for graduates and some programs offer training that allows you quickly get licensed and start practicing immediately.
Lifestyle medicine is a practical solution to the current and future issues of our planet. The approach offers many benefits for both practitioners and their patients, and training and tools are available to any health practitioner interested in leveraging this effective, versatile approach to medicine.
---
To learn more about WholeLifeRx™, a done-for-you Lifestyle Medicine Program, Click Here.