In this case study by Gloria Hettige, PhD from our partners at Integrative Medicine, A Clinician's Journal, a patient was faced with chronic inflammation for number of years, unable to work and mostly bed bound, this fifty- two year old woman decided to look elsewhere for answers after exhausting all allopathic medical support. As symptoms cascaded, medications increased. She felt herself at a point of no return as she started to question herself what may be propelling her inflammatory pathway. The following is an excerpt of the case study, followed by the full-text for download.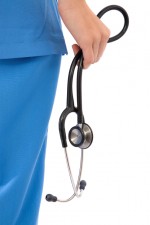 Systematic case taking, historical blood tests provided substantial information on the extent of organ stress that can result in problems such as hers. The client presented with chronic fatigue and extreme body pain. She had been diagnosed with a granulosa cell tumour in 2011. Subsequent to that she developed various ongoing health issues which were not eliminated by regular treatments. Inflammation was rampant.
The client believed in herself and was committed to making extensive behavioural, dietary and lifestyle changes to improve her health. Regular monitoring of blood parameters and vital signs, by both her primary health providers and by us, gave her confidence to adhere strongly to the customized protocol we created for her, which enabled her to return to wellness.
Patient History of Chronic Inflammation
A 52 year old Caucasian female presented with chronic inflammation. Additionally, she had been medically diagnosed with the following conditions: chronic fatigue, granulosa cell tumour, eczema, glandular fever
bursitis in shoulder and arm, elevated blood pressure, weight gain, chronic constipation.
Past Interventions
Carpal tunnel surgery in 1986
Surgical removal of Granulosa cell tumour in May 2011
Hysterectomy in August 2011
Hernia surgery in September 2016
Following the hysterectomy, inflammation was rampant.
She was on the following anticonvulsant, antidepressant and analgesic medications, targeting chronic pain:
Gabapentin Ca 300 mg
Amitriptyline 10 mg
Amlodipine 2.5 mg
Paracetamol
As mentioned the client was very committed to holistic wellness plan, which included the following:
Regular monitoring of her vital signs
Nutritional Intervention
Pain Management
Dietary Supplement Protocols that included detoxification, gut health support, anti-inflammatory botanicals, peptide extracts, digestive enzymes, iron and liposomal antioxidants.
"It is becoming a well known phenomenon that inflammation is behind chronic disease.i But how far we go to resolve the challenge is critical," said Gloria Hettage, PhD. "This wellness approach may not have worked in the client's favour if she had not seen the physical and clinical improvements as soon as she did. Constant moral support and assurance from her practitioners were also a large factor in building her resilience."
When you download this study, you will see how the patient was able to return to work, experience an increase in energy, daily walking and exercise, gut health restoration, and healthy sleep patterns.
Click Here to Download Full Text Study
Gloria Hettige, PhD, is in private practice at The Therapeutic Centre located in Thorndon, Wellington, New Zealand.
Source: