The personalized nutrition industry is quickly gaining scale, momentum, and consumer visibility, writes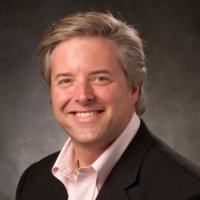 Tom Blue,  a veteran and pioneer in the field direct primary care (DPC) and concierge medicine. In this commentary from Integrative Medicine, A Clinician's Journal, he says that health care practitioners must ready themselves to evaluate and utilize new products, services, and technologies, that will be required in order to responsibly enable their patients to benefit from this new era of precision medicine.
This paper seeks to accomplish two objectives:
Establish a perspective on the application of personalized nutrition in clinical practice in light of the current state of the industry ecosystem and the underlying science; and,
Propose a specific course of action for practitioners seeking to develop and deliver personalized nutrition services to patients.
In this paper you will learn:
Consumer and industry enthusiasm have created climate in which the promotion of personalized

Paternity or DNA test – buccal swab with test tube on white background

nutrition often overreaches the current state of the science. While the transition to the personalization of nutrition prescriptions is underway and inevitable, a great deal of time and discovery still stand in the way of true, "n of 1" personalization.

Consumers, and even practitioners, need to protect themselves from the exuberance of nutrition entrepreneurs and learn to capitalize on the present state of the science and technology.
With the sights of the market locked on a destination of true personalization, many practitioners are failing to recognize the significance of the level of precision they can achieve today. Using readily available testing and assessment methods, practitioners can group patients with a common diagnosis or risk factor into clusters defined by common underlying causes.
Utilizing affordable and accessible digital health tracking technologies in combination with this root-cause focused disease taxonomy, practitioners are capable of creating significant value today through the personalization and continuous refinement of nutrition and other lifestyle medicine prescriptions.
To gain access to this article and the rest of our extensive database of full-text articles, please register below or log in here.