In this vitamin D study collection, we bring you two different studies showing the benefits of the hormone supplement:
Vitamin D3 Lowers Homocysteine Levels
The objective of this study was to evaluate the effect of vitamin D3 on total homocysteine (tHcy) and C-reactive protein (CRP) levels and liver and kidney function tests in overweight women with vitamin D deficiency. A randomized double-blind placebo controlled clinical trial was conducted on one hundred eligible women.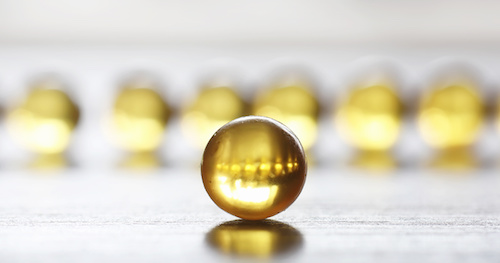 Subjects were randomly divided into two groups: the placebo (n = 50) and the vitamin D (n = 50) which received 50,000 IU vitamin D3 per week for 2 months. The participants' 25- hydroxyvitamin D (25 (OH)D), tHcy, CRP, aspartate and alanine aminotransferases (AST, ALT), urea, creatinine and estimated glomerular filtration rate (eGFR) were measured and compared before and after treatment.
Results showed that the tHcy, CRP, AST, ALT, and eGFR levels after the second month of vitamin D3 intervention were significantly (p < 0.001) decreased and the 25(OH)D, urea, and creatinine levels were significantly (p < 0.001) increased in the treatment group. In the placebo group, no significant changes were identified throughout the follow up period.
Conclusion/ The vitamin D3 intervention with a treatment dose of 50,000 IU per week for at least 2 months may help in lowering homocysteine and CRP levels and may improve liver function tests, which in turn might help in minimizing the risk of CVD and liver diseases among overweight women but negatively affect kidney function.
Source: Al-Bayyari, N., Hailat, R., Subih, H., Alkhalidy, H., & Eaton, A. (2020). Vitamin D3 reduces risk of cardiovascular and liver diseases by lowering homocysteine levels: Double-blinded, randomized, placebo-controlled trial. British Journal of Nutrition, 1-21. doi:10.1017/S0007114520001890
Vitamin D May Reduce Chemotherapy Side Effects
As many cancer patients will confirm, the chemotherapy prescribed to kill the disease is often more debilitating than the cancer itself, with a range of horrendous side effects. Gastrointestinal mucositis, a painful inflammation and ulceration of the digestive tract, is one adverse outcome of chemotherapy that has plagued cancer sufferers for years, and for which no effective treatment currently exists.
But this bleak outlook may be about to change, according to University of South Australia researchers who say Vitamin D could potentially mitigate inflamed intestinal tracts and provide relief to cancer patients.
A new study undertaken by Dr Andrea Stringer, Associate Professor Paul Anderson and PhD student Cyan Sylvester highlights the limited options for easing the gastrointestinal side effects of chemotherapy, singling out Vitamin D and probiotics as the most promising.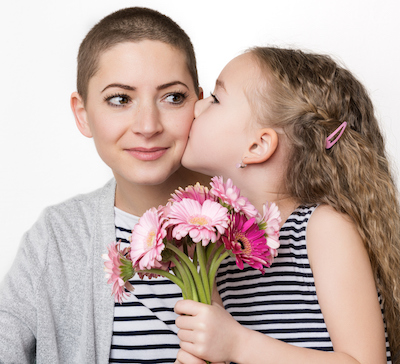 Recent studies investigating inflammatory pathways, such as cytokines and apoptotic markers, do show that interleukin-blocking proteins alleviate symptoms of gastrointestinal mucositis. However, the effectiveness of these treatments varies depending on the type of anticancer agent administered, meaning blocking compounds may be limited in their application. Targeting the host's gut microbiome in preventing dysbiosis is also thought to be a potential avenue for exploration.
The use of probiotic gut bacteria (i.e. Lactobacillus spp.), while beneficial in preventing chemotherapy radiotherapy-induced diarrhea, does not seem to alleviate the physiological damage caused by gastrointestinal mucositis. Vitamin D has been widely shown to have a host of anti-inflammatory and immunomodulatory effects in the intestine, as well as anticancer properties and therefore, may reduce severity of gastrointestinal mucositis.
"We already know that Vitamin D helps in the absorption of calcium, but new findings suggest it may also play an important role in chemotherapy-induced intestinal mucositis," says Dr. Sylvester, the lead author of a recent paper reviewing new therapeutic strategies for combatting gastrointestinal toxicity.
The severity and progression of various gastrointestinal diseases, such as irritable bowel syndrome and colorectal cancer, is associated with Vitamin D deficiency," says Dr Sylvester. "It appears that Vitamin D helps suppress inflammation and enhances the function of T-cells which boosts immunity."
Vitamin D is also thought to improve the efficacy of certain anti-cancer drugs. The researchers are now working on ways to enhance the activity of vitamin D in the intestine as a more viable option for treating gastrointestinal mucositis.
"We are investigating the effects of enhanced vitamin D activity in the intestine on both reducing damage and minimising compositional change to the gut microbiome caused by chemotherapy agents," says Dr Stringer. "Vitamin D shows the most promise and could prove the key hormone to alleviate suffering for cancer patients."
Conclusion/ While anti-inflammatory and antiapoptotic agents have shown promise in animal models of gastrointestinal mucositis, there is still no singular mechanism allowing for the development of a therapeutic drug to prevent or cure gastrointestinal injury. A greater insight into the exact mechanistic actions of both probiotics and vitamin D might reveal how to improve their use as therapeutic treatments for gastrointestinal mucositis.
Source: Sylvester CL, Anderson PH, Stringer AM. New therapeutic strategies for combatting gastrointestinal toxicity. Curr Opin Support Palliat Care. 2020;14(2):142-152. doi:10.1097/SPC.0000000000000500