Loading up on beans, lentils, spinach and broccoli could do as much to reduce blood pressure as lifestyle changes. And, the amino acids in meat, fish and dairy could be a good way to reduce arterial stiffness. Research published in the Journal of Nutrition, from the University of East Anglia (UEA), shows seven specific amino acids are just as beneficial for heart health as lifestyle changes.
Given the new recommendations by the National Heart, Lung, and Blood Institute (NHLBI) lower blood systolic pressure guidelines from 140mm Hg to 120mm Hg, this new research could be an easy way to help patients lower blood pressure and improve heart health.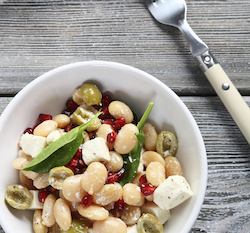 The research reveals that people who eat high levels of certain amino acids found in meat and plant-based protein have lower blood pressure and arterial stiffness. The magnitude of the association is similar to those previously reported for lifestyle risk factors including salt intake, physical activity, alcohol consumption and smoking.
However, the food source was important to the study outcome. Higher amino acids from based foods lowered blood pressure and higher intake from animal sources reduces arterial stiffness.
To gain access to this article and the rest of our extensive database of full-text articles, please register below or log in here.