Fatty acids are the building blocks of fats. Of particular interest is the role that select fatty acids may play in cardiovascular disease and other disease states. Omega-3 fatty acids have been widely studied for decades, with well established benefits to maintaining multiple aspects of cardiovascular health. Emerging science on omega-7 fatty acids is also promising, specifically in regards to lipid metabolism.

Clinical Applications Omega-3 and Omega-7 for Cardiovascular Health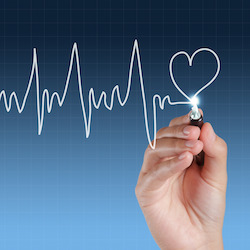 A meta-analysis published in Sept. 2013 from the University of Milan reviewed 11 clinical trials, with a collective 15,348 patients of whom 7.694 received omega-3 supplements and 7,654 placebo. Each study lasted for at least one year, and participants with existing cardiovascular disease risk received at least 1 g/day of omega-3s. The study reported significant protective effects of omega-3 supplementation for cardiac death (32% reduction overall), sudden death (25% reduction), and myocardial infractions (25% reduction). The researchers concluded "evidence that the long-term effect of high-dose omega-3 fatty acid supplementation may be beneficial."
A new omega is emerging, omega-7s. Palmitoleic acid is a monounsaturated omega-7 fatty acid that research suggests may have additional benefits for cardiovascular health. A Harvard study of more than 400 fatty acids suggested that palmitoleic acid may function as a lipokine, a fat with hormone-like biological activity. Also, the ester form, palmitoleate, may be a communicator to organs and assist in the regulation of metabolic homeostasis. This animal research proposed that palmitoleic acid might be "the only fatty acid that could substantially change serum fatty acid composition in relation to alterations in lipid metabolism in adipose tissue." Other animal studies have also demonstrated cardiometabolic benefits.
DOWNLOAD Omega-3 and Omega-7 WHITE PAPER