Dr Stark is clinical instructor in psychiatry at Harvard Medical School and a teaching and supervising analyst at the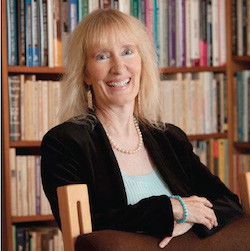 Massachusetts Institute for Psychoanalysis. Over the past 15 years, Dr Stark has adopted a more holistic approach to the mental and physical well-being of her patients. Her particular interests have become the mind-body connection and the body's capacity to process and integrate the impact of environmental challenge. Additionally, she has particular expertise in the maintenance of an environmentally safe, chemical-free lifestyle. Interview by Karen Burnett and Suzanne Snyder, Dr. Stark's photography by Mark Karlsberg. Originally published in Alternative Therapies, Vol. 17, No. 5.
In addition, Stark is adjunct faculty at the Center for Psychoanalytic Studies at Massachusetts General Hospital (Harvard Medical School), serves on the faculty of the continuing education program in the Department of Psychiatry at the Beth Israel Deaconess Medical Center (Harvard Medical School), and is adjunct faculty at both the Massachusetts School of Professional Psychology and the Smith College School for Social Work. Dr Stark is the author of award-winning books on psychoanalytic theory and technique: Working with Resistance; A Primer on Working With Resistance and Modes of Therapeutic Action: Enhancement of Knowledge, Provision of Experience, and Engagement in Relationship. Her newest book is Relentless Hope: The Refusal to Grieve.