Dear Today's Practitioner, I am writing in response to the article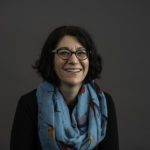 titled Dr. Neal Barnard and other Physicians Call for Peers to Get Nutrition Education in the July issue of Today's Practitioner. I was very pleased to read such a pro-nutrition post written by MDs but want to offer a few other pearls.
In the article, it begins by quoting Dr. Barnard (president of the Physicians Committee for Responsible Medicine) that, "Nutrition knowledge is essential to today's physician" and that the lack of knowledge in nutrition is no longer defensible. He sites that a survey conducted in 2018 showed that 61% of MDs surveyed had little or zero training in nutrition. The cost of care related to chronic illnesses including diabetes, obesity, cardiovascular disease and cancer are financial as well as physical.
Dr. Luby, Executive Director of Medical Education for the Institute of Functional Medicine; and Kristine Gedroic, MD, author of a new book A Nation of Unwell: What's Gone Wrong? also weighed in on the issue of physicians not receiving adequate nutrition education and the impact it has on the care of their patients. Luby advises a "food first" approach as he believes that several chronic diseases cannot be reversed with medicine. He notes that while over 90% of doctors recognize the importance of nutrition and that counseling on diet should be offered to patients, only 14% feel comfortably trained to do so. He states that as doctors believe nutrition is a soft science and they are less likely to utilize a whole person nutrition plan of care.
As a registered dietitian and president of the Ohio Academy of Nutrition and Dietetics, I am a strong advocate for nutrition education in medical school. I spent the majority of my career working for the VA Medical Center, a teaching hospital that trained medical students and residents. Our team of dietitians received referrals for medical nutrition therapy and had a great working relationship with the medical students, residents and attending doctors treating patients there.
I realize, due to a crowded curriculum, that physicians often lack nutrition education to properly educate their patients on diabetic, cardiac or other modified diets and their patients may, therefore, suffer consequences later. Working in the ICU, I certainly saw my share of diet-related diseases including end stage cancer, coronary heart disease and complications of diabetes. Much of my time was also spent educating surgeons about the benefits of early nutrition support and appropriate use of TPN. As Dr. Gedroic writes, her own health suffered due to poor diet and stress, prompting her to write a book in support of more nutrition education.
I agree that the culture of nutrition in medical education has to change. Until doctors look at patients from a wholistic standpoint, have a "food first" mentality and make patients more aware that diet matters, their health may continue to decline due to poor nutrition.  Most physicians do not have time to provide individualized medical nutrition therapy. Do they refer these patients to RDs who may also be insurance providers?
I agree with Dr. Barnard's suggestions below:
Nutrition should be a required part of continuing medical education for physicians everywhere;
Doctors should work with registered dietitians;
Electronic medical record services should include customizable nutrition questions and handouts;
Doctors are role models and should embrace that fact by modeling healthy eating habits;
The medical community should support healthier food environments, including in hospitals and schools.
I also want to point out a few things. First, Registered Dietitians are different than "nutritionists." RDs obtain a minimum of a 4-year degree and spend 1200 hours of accredited training prior to passing a rigorous registration exam. In addition, we complete 75 hours of continuing education every 5 years to maintain our licenses. Anyone can call themselves a nutritionist- with or without a degree and training. A registered dietitian can be called "nutritionist", but a nutritionist cannot be called dietitian. I like to say the RD stands for "Real Deal" in nutrition.
Nutrition should be part of the medical school curriculum. I'd like to suggest collaborating with dietitians to teach nutrition in medical schools. Several dietitians have advanced degrees, conduct nutrition research and educate medical residents in house as I did as a clinical dietitian for several years. Registered Dietitians are appropriate teachers for students as well as patients.
Doctors should work with registered dietitians. Dietitians are specifically trained to transform complicated nutrition science into practical diet advice. We use techniques such as motivational interviewing to understand a patient's barriers to habit change. We consider their culture, socioeconomic status, food preferences/allergies/intolerances, medical history, cooking skills, and ability and interest in learning when we educate our clients. We establish relationships with our patients, just like doctors, and want to see them lead healthier lives, too. Dietitians customize nutrition materials and sample diets for patients based on the information above.
The medical community should support healthier food environments, including in hospitals and schools.
Dietitians are more than qualified to assist with creating and supporting healthier food environments. Many dietitians work in food service management, recipe creation and modification and marketing and could spearhead campaigns to offer healthier food choices to staff and patients.
Finally, dietitians in private practice rely on physician referrals in order to provide medical nutrition therapy to patients in need and receive insurance reimbursement for care. The very medical students and residents that I helped to train so many years ago refer patients to me for medical nutrition therapy.
For more information on our association, check out: www.eatrightohio.org
Again, I thank you for your thoughtful article.
Sincerely,
Lisa C. Andrews, MEd, RD, LD
President, Ohio Academy of Nutrition & Dietetics, 2019-2020
Owner, Sound Bites Nutrition, LLC