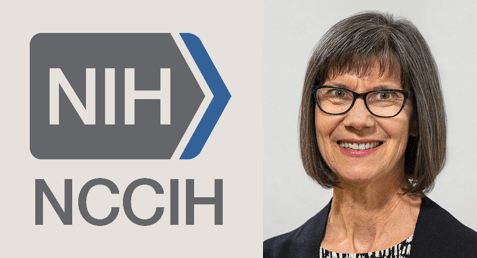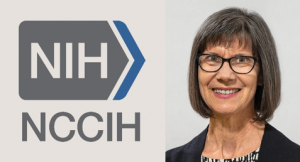 In early 2008, the leadership of the National Institutes of Health for the second time caused concern among many in the integrative health and medicine field by naming a director of what is the now National Center for Complementary and Integrative Health (NCCIH) who had zero experience in the field the director was to oversee. Imagine a head of the National Heart, Lung and Blood Institute with no experience in any cardiology, pulmunology or hematology.
The first was Stephen Straus, MD, a hard-line NIH lifer who never tried nor apparently was interested in experiencing any of the complementary or alternative medicine modalities and practices he was charged to examine.  With no personal experience of individual modalities, the subtleties of multi-modality, integrative approaches were a world removed. Tough to have vision for a field and its value, with no grounding in it.

The second director, Josie Briggs, MD also came in utterly unpracticed and unfamiliar as researcher or clinician in the field. But unlike Strauss, she was ready to learn and quickly went to school on the field. She established a collegiality with peers inside and outside the NIH. Through engagements with the Veterans Administration, the Department of Defense and elsewhere, Briggs began to move the agency's needle toward effectiveness in the real world that characterized the agency's mandate from Congress.
On August 29, 2018, NIH director Francis Collins, MD named the 3rd director of NCCIH: Helene Langevin, MD, CM. For the first time, an NIH director is able to call out actual expertise in the resume of an appointee to the position: "Helene's distinguished career and leadership in the integrative health community, along with her research on the role of nonpharmacologic treatment for pain, makes her ideally suited to lead NCCIH. We are so pleased to have her join the NIH leadership team."
From the perspective of the integrative practice community, it is also of historic note that Dr. Langevin is also an acupuncturist. And not of the 200 hour certification for medical doctors variety. For the first time in its 20 year history, a researcher with integrative practice credentials will lead NCCIH.
Langevin starts her role at the agency in November 2018 when she will close out her job as the director of the Osher Center for Integrative Medicine at Harvard Medical School and Brigham and Women's Hospital.  Under my hat as editor-in-chief of JACM – Paradigm, Practice and Policy Enhancing Integrative Health (The Journal of Alternative and Complementary Medicine) I have, through that Osher Center's director of research and JACM executive editor, Peter Wayne, PhD, had the opportunity to meet Dr. Langevin and collaborate with her. I contacted her to congratulate her and let her know that, when she was ready, I would like to formally interview her on her early plans. It wasn't time yet.
Yet there is plenty in her record to create excitement about what is to come. Dr. Langevin will call out important questions. In an open access commentary at JACM with which I had a chance to work with her, she and co-author Wayne call the acupuncture research and practice community to ask a tough set of questions. The title: What Is the Point? The Problem with Acupuncture Research That No One Wants to Talk About. It's been downloaded by thousands.


What's not evident to a reader of the NIH announcement is the multiple ways in which Dr. Langevin has engaged her curiosity about acupuncture that together inform the call she and Wayne made to hit a higher standard.
An online list of 81 research publications at the Harvard Catalyst website offers some of the context.  In 1986 she co-authored a paper entitled "Anatomical localization of corticotropin-releasing activity in the human brain."  One begins to see the the neuroscientist's pattern of interest that will inform Dr. Langevion's recent contributions. A decade later one sees a publication on peripheral neuropathies.
In 1999, the trajectory that led her to the NCCIH begins to to be visible. Dr. Langevin is lead author on "Acupuncture: does it work and, if so, how?" A cascade follows of multiple basic science papers relative to acupuncture, connective tissue and bio-mechanical signaling. In 2002: "Relationship of acupuncture points and meridians to connective tissue planes." It is this work that has led to a warranted global reputation as a discoverer of properties of connective tissue. Bottom line for her NCCIH post: Langevin has credibility among those in the basic research inner sanctum at the NIH.

The notice from the NIH on her appointment shares that Langevin's research interests "have centered around the role of connective tissue in low back pain and the mechanisms of acupuncture, manual, and movement-based therapies." It continues: "Her more recent work has focused on the effects of stretching on inflammation resolution mechanisms within connective tissue." The Catalyst site notes 4 coveted R01 grants on which Langevin is or has been a principal investigator.
What is not evident on the Harvard Catalyst site or in the NIH release is that Dr. Langevin is an acupuncturist. She had a long period of serious study of acupuncture. Core study was engaged at Tristate College of Acupuncture. She grew intrigued by the field's multiple traditions, studying each: Five Element, French, Japanese, TCM. At one time, Langevin passed the test to become a Diplomate with the National Certification Commission for Acupuncture and Oriental Medicine.
This is good. With hindsight, one can see in the trajectory of the NCCIH directors the field's evolving relationship toward trust from the chieftains at the nation's conservative research engine. Langevin's gravitas as a basic science researcher anchors the new standing.
Yet – even as it was the Republican Richard Nixon who opened diplomatic ties with Maoist China, perhaps Langevin will leverage her basic science stature to take on the research establishment's long overdue, proactive investigation of optimal strategies for evaluating the impact of multi-modal, mind-and-body-and-community, individualized, shifting protocols. Better methods are critically needed to fully evaluate the contributions of whole-person practices – whether functional, naturopathic, broad scope chiropractic, traditional Chinese or integrative medical.  More importantly, such creative new research methods are needed to propel lifestyle-oriented and patient-directed methods for reversing the chronic conditions that inflame our population and budgets. Such an initiative would be a natural area for leadership for the NCCIH, the one NIH agency dubbed "integrative." How about an NIH Collaboratory on Whole Person and Whole System Care?
Welcome to your new post, Dr. Langevin!
---
John Weeks is a writer, speaker, chronicler and organizer whose work in the movement for integrative health and medicine began in 1983. He is publisher-editor of The Integrator Blog News & Reports, which since 1995 – in various prior forms – has created primary connective terrain for the diverse stakeholders and professions in the field. He is a new contributor to Today's Practitioner, contributes regular column for Integrative Medicine: A Clinician's Journal, JACM – Paradigm, Practice and Policy Advancing Integrative Health, the Academy of Integrative Health and Medicine, and has written for Integrative Practitioner, the Huffington Post, The Altarum Institute, Health Forum Journal, Medical Economics, and elsewhere.
In May 2016,  he accepted an invitation to serve as the editor-in-chief of the Journal of Alternative and Complementary Medicine. Since mid-2015, John has re-focused his work on presenting, teaching and mentoring. He has keynoted, led plenary sessions, breakouts and offered guest lectures for dozens of organizations. These range from the Association of American Medical Colleges and Harvard University to Bastyr University and American College of Traditional Chinese Medicine; the UCLA School of Medicine to the Institute for Health and Productivity Management and Palmer College of Chiropractic; from the International Congress for Research on Integrative Medicine and Health to the American Hospital Association and the Midwives Alliance of North America. He has consulted with insurers, employers, professional organizations, universities, and government agencies at all levels.
As an organizer, Weeks convened the Integrative Medicine Industry Leadership Summits (2000-2002), directed the National Education Dialogue to Advance Integrated Care (2004-2006), fund-raised the start-up and was on the founding steering committee of the Integrated Healthcare Policy Consortium (2002-). He co-founded the Academic Collaborative for Integrative Health, which he directed 2007-2015, and was on the founding board of the Academy of Integrative Health and Medicine.
In 2014, three consortia and others combined to grant him a
Lifetime Achievement Living Tribute Award
.
Four academic institutions have granted Weeks honorary doctorates for his work. Seattle-based, he considers himself a particularly lucky soul to have worked remotely while living with his spouse Jeana Kimball, ND, MPH, and their children in Costa Rica, Nicaragua and Puerto Rico for 6 of the last 15 years. For more with John Weeks, follow his Integrator Blog.